Entertainment
Mutua said the film 'Extra Careful of Marriage' was worse than other films the board had banned in the past.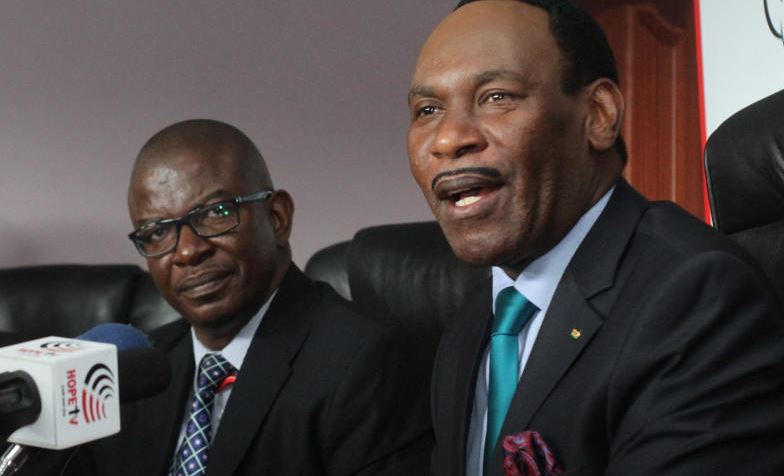 Kenya Film Classification Board (KFCB) CEO Ezekiel Mutua
(pictured)
has banned a Hindu gay-themed film that was set to premiere in Kenyan cinemas. The moral police said the film titled Shubh Mangal Zyada Saavdhan which translates to 'Extra Careful of Marriage' was worse than other films the board has banned in the past, as it openly attempts to legitimize same-sex marriage contrary to the country's Constitution. "Homosexuality is illegal in Kenya. Further, Kenya is a God-fearing nation which places a great premium on family, an institution derived from a union between two people of the opposite gender," he said.
SEE ALSO: Ethic vs ethics: Gengetone group comes under fire, again
The film, which was presented for examination and classification by Crimson Multimedia Limited was expected to premiere on February 21, 2020, at IMAX Cinema. Mutua said the movie has been restricted for its misleading and deliberate attempt to normalize and legalise same-sex against the constitution. "It is against this background that the Board has restricted the said movie. Any attempt to distribute, broadcast, exhibit or possess such restricted material will be met with the full force of the law," said Mutua. He added: "Kenya will not be the dumping ground for all manner of filth that seeks to destroy the institution of family and our cultural identity." Mutua was particularly enraged by the film's attempts to introduce children to homosexuality by depicting the adaptation of children's singing games into gay-themed songs in a bid to indoctrinate young impressionable minds towards the vice. "Those who want to consume such content can go and watch it in India where the film was done or any other country where homosexuality is permissible," said Mutua. He said such content, therefore, cannot be exhibited, distributed or broadcasted or held in possession in the Kenyan territory. The Board further warned that any distributor or exhibitor licensed by it will have their licenses revoked if found in breach. In April 2019, Mutua banned the highly hyped film Rafiki film, saying it was only aimed at corrupting Kenyans' culture, moral values and killing the institution of family. The producer, Wanuri Kahiu, then sued KFCB.