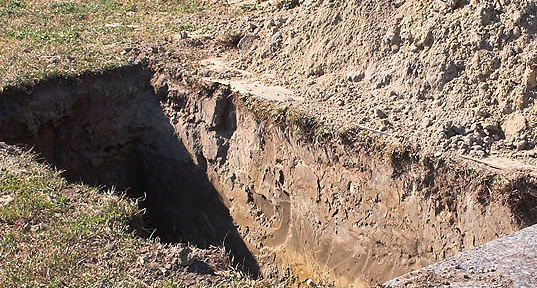 Dedan Gikwa Mwenda, a parliamentary seat aspirant for Bahati Constituency in the 2013 and 2017 General Elections, passed away on October 12, 2019 after a long illness. To date, Nakuru residents are still puzzled by what happened to the body of a prominent businessman who died at a Nairobi hospital. According to a close family member, Dedan Gikwa Mwenda was accorded a secret burial attended by immediate family including his two wives and their children.
SEE ALSO: Kinyanjui nominated for continental award
One of the wives is a Kenyan and the other is a foreign national," the relative said, adding that the news caught many of Gikwa's relatives off guard. Immediately after news of his death, The Nairobian learnt that two parallel committees were set up at his two homes in Maili Tisa, Bahati and in Kahawa Sukari, Nairobi. At his Maili Tisa home located within Gikwa estate, his family presented a plan to prepare the grave in advance, which was approved. But when former Kiamaina MCA Samuel Kamau visited Gikwa's other home in Bahati, which sits on a 30-acre farm, with plans to dig the grave, "we were denied access without an explanation." One of the relatives revealed they had paid a different group of youth Sh30,000 to dig the grave
SEE ALSO: Anger over renaming of two rivers
That evening, residents, among them Bahati Member of County Assembly John Njuguna who were holding a night vigil at Gikwa estate, were informed that the two committees had been disbanded. "As members of the committee, we were shocked since the family declined to give us reasons and any future plans. We however respected the family's decision and left," he added. Njuguna would later learn that Gikwa had been buried secretly by his family. "Being a leader, I was allowed access to the home on October 18 where I found a fresh grave with flowers. A relative intimated to Gikwa's grave and he had been buried on the morning of October 17," said Njuguna. Appreciation message was widely circulated on various social media platforms, meanwhile a televised obituary on a local vernacular TV stations continued to run with the October 24 burial plans.
SEE ALSO: Allow matatus back, MP tells governor
Mpango wa kandos reason for burials at devil's hour According to a close political ally to the deceased who was part of the Nairobi committee, drama started after some women claimed to have had children with the deceased and demanded to be recognised before he could be buried. Apart from his two wives who are known to his family and friends, at least three other women visited his home in Nairobi separately and said they had children with the deceased. "One of the women is in possession of Gikwa's car. Each claimed to have between one and two children. Also contentious is his wealth which includes City Wall Hotel located along River Road in Nairobi and real estate investments in Nakuru and Nairobi," said the friend. "To avoid being dragged into court and dramas during the funeral, the family had to do what happened. But he was accorded a honourable send-off as per the wishes of his family," he added. Businessman was buried at 3am This adds to the list of prominent persons who despite their remarkable contribution in Nakuru County, have been buried in dramatic funerals under the cover of darkness. Earlier this year, Elburgon residents were shocked with the night burial of Nakuru businessman and politician George Kori after losing his battle to diabetes and High Blood Pressure. In the 70s and early 80s Kori served as a councillor and a two-term chairman of the defunct Nakuru County council during which he established three popular hotels in Elburgon and Njoro. On May 3, he checked into Nairobi Hospital and was immediately admitted to the ICU. He was pronounced dead the following day aged 85. As the residents trooped to his home in Mutamaiyu village Elburgon, Kori's May 14 burial plans were ongoing. On the communicated date, residents gathered at his home among them Kori's former colleagues, business allies and Molo MP Kuria Kimani only to learn that Kori had been buried four days earlier on his 600 acre farm. "The body was taken from the morgue on Thursday evening, May 9. He was buried on Friday morning in a four-hour ceremony and service attended by family members and close friends. We gave a befitting send-off to our father," John Njoroge, Kori's son told the press that day. The funeral is said to have taken place on Friday 3am to the shock of a woman who reportedly claimed to have had a child with Kori and intended to move to court later that morning to halt his burial and be considered in the distribution of Kori's multi million estate. After the service, mourners viewed Kori's fresh grave which was covered by a thick layer of concrete slab. They were not amused as Kori had helped build schools and churches in the area. Njoro mourners attended a funeral service without a body. In yet another incident that occurred on July 26 last year in Subuku village Njoro, mourners attended a funeral service without a body to bury after the deceased was interred at dawn. The would-be funeral of Kuria Njau, a vocal executive secretary of Kenya National Union of Teachers (KNUT) had been attended by hundreds of people among them teachers whose rights he had selflessly fought for. The turn of events did not only shock the residents but also KNUT officials led by Secretary General Wilson Sossion who arrived at 11am hoping for a normal ceremony. The officials sang a few songs, tendered their condolences to the family and were out of the venue in less than 30 minutes. Relatives who sought anonymity revealed that the body was had been picked from Umash Funeral Home at 5am and buried at 6am in a low key ceremony that didn't include speeches or prayers. "The family learnt that a lady claiming to be the deceased's daughter had obtained a court order the previous day. She wanted to be recognized in order to get a share in his inheritance. We had to act fast before the order could be served," a relative told journalists. Burial rites should be conducted between 6am and 6pm. Nakuru County Commissioner Erastus Mbui however says that the law provides that burial should take place during the day as indicated on burial permits. "Burial permits clearly indicate the date and location where a deceased person is to be buried. Burial rites should be conducted between 6am and 6pm," said Mbui. He added that complainants have the option of acquiring exhumation orders from the courts.