Do you need a higher degree or is work experience sufficient?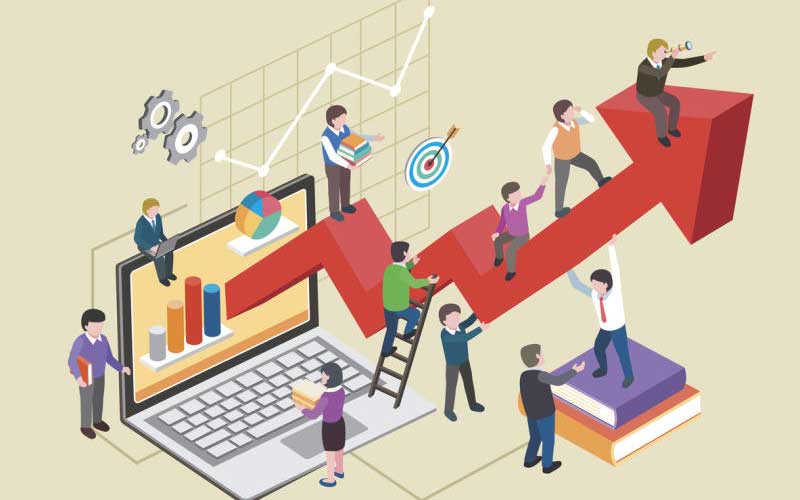 After clinching a job, which one will most likely ensure that you stay employed, grow in your career and make a decent living? When it comes to getting your foot in the door, the debate on whether work experience is more valuable than higher education or vice versa, is always something to consider. Some career experts argue that higher education only proves that you are book smart, but you might not be street smart when it comes to the real world of work. Others imply that a higher degree ensures that you acquire a particular set of skills that are useful in the office space. But what does work trends and a look at the workplace say?
Work experience is not necessarily relevant
Employers are lured by your work experience, but you must have the relevant experience to appeal to them more. Work experience should highly relate with the job that you are looking for. Your experience has to show some aspect of growth. You are more marketable when there are quantifiable results from the time and effort you put into work.
Education plus the work experience is a killer combination
This requires a lot of dedication and discipline to pull off. If you work full-time, you can enroll for weekend or evening classes. In this way, you gain more experience as you get to a higher level of education. Acquiring higher education as you study is definitely a slower route to get you where you want to go in your career, but once you have both; you will easily stand out among the crowd. Approaching potential employers with substantial education coupled with outstanding work experience will not only get you the job but will keep you at the job you really want.
A degree earned 20 years ago may be useless now
Things change especially in the technological field. If you have not been gaining relevant work experience related to your field of study, with time, your degree may be of very little use. Timing matters a lot when it comes to education and experience in such fields. Gaining experience at work and keeping up with the trends as you continuously learn will help you perform better as time goes by.
Learning is a must, if you want to progress
Education never ends, it only begins. Education opens the mind to recognise and take advantage of new opportunities. It gives one the knowledge, awareness, facts and the path to make the best out of every opportunity. How to utilise what you learn in college will help you cut out a niche for yourself, communicate intelligently from a point of information and think independently. There are individuals who have made great strides in their careers without even earning a college diploma. Such people have had to put time and effort into learning the market needs and industry trends, and they have made tremendous contributions in the growth of their companies.
If you choose to further your education, evaluate if you actually gain practical knowledge
Education doesn't just mean getting good grades and attaining that university degree. Education means acquiring knowledge. A farmer who has no college degree in seed science can be super successful in agriculture by using the knowledge obtained from practicing farming. College education builds both skills and knowledge, but sometimes, systemic failures in the education sector end up short of fully equipping students for the daily challenges of a career.
Lacking a degree doesn't have to restrict your career choices
Bill Gates and Mark Zuckerberg never finished college. The Late Robert 'Bob' Collymore did not have a college education, yet he was at the helm of one of the most successful companies in the world of communications. Not everyone can afford full time university education immediately after high school. A good number of successful professionals started their careers at the less glamorous entry level jobs with minimal wages. They endeavored to do an honest day's job and went an extra mile at work to master the tiniest details of what the job entails. The determination to make the best out of life is what separates them from 'wannabes'. You will often find that such people find their way back to school to get the relevant papers to complement their vast experience. However, others continuously learn on the job, they master the art of adaptability and move on to become the most highly sort after experts in their fields. This proves that higher education does not have to be formal, but attaining knowledge is the most valuable asset to invest in.