Sunday Magazine
I don't know about other brothers, but I feel like there are times that I want to hear some words from my wife to keep me going. Don't get me wrong. I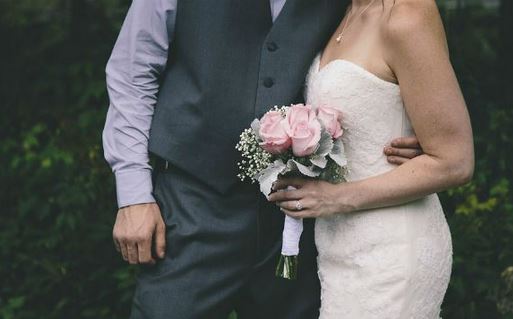 I don't know about other brothers, but I feel like there are times that I want to hear some words from my wife to keep me going. Don't get me wrong. I'm not casting any aspersions on my wife's encouragement skills. I am not clueless. I can tell that Tenderoni wants nothing but the best for me. She prays for me and over me. She's the best wife that this dreamer could ever have. There are days when I'm down – or, like recently, dealing with a depression – and I need to hear words that will pick me up. Or it could be that our money is down and I'm trying to make ends meet.
SEE ALSO: Money strategies start-ups can borrow from giant companies
Sisters, here are some words that brothers would love to hear when it's one of those days ... "Babe, I've got this" Say these magic words when a brother is "temporarily out of cash", and you'll have removed a humongous weight off his shoulder. Because of pride, many men will not ask their wives for money. They will just suck it up, or accumulate more loans from online loan platforms. Good wives have hunches. They know when their husbands are broke. If the bills are high and the money is low, pick an item – like, say, refilling the gas – and tell him, "I got this" or, "it's sorted". If he's the appreciative type, he'll compose a ditty in your honour.
SEE ALSO: Study: Huge success in business is due to luck
"Babe, I believe in you" Tell this to a brother who is pursuing a dream and he will eternally be grateful. It's hard to explain to someone who does not have a dream how it feels to pursue a dream. And, most times, a dream is about trial and error. Or trial and prayer. Some wives will not understand why one keeps going after a dream that has failed multiple times. I'd love to hear what the wife of Thomas Edison made of his scores of his failed attempts at inventing the light bulb. Pursuing a dream is usually a lonely affair. Having a wife who gets it and keeps assuring you that they believe in you will make the ride less bumpy. Little things matter a lot. If, for instance, he's pulling an all-nighter, drag yourself out of bed in the dead of the night and whip him up a mug of hot chocolate.
SEE ALSO: Hell for man forced to spend night alone with his wife's corpse
"Love, you're good people" We may try to act all manly, but, inwardly we have doubts about our parenting abilities. When our daughter was around two, she did something wrong and I spanked her. Seconds after I spanked her, I felt extremely guilty about it. It didn't help matters when Tenderoni got on my case, arguing that Pudd'ng was too little to be spanked. I felt like a bad dad. Like an abusive father. At times I have the "I'm-a-bad-dad" feeling when I can't provide some items for my daughter. The assurance that I'm good people and I'm doing good, regardless, makes us to do better.
SEE ALSO: Five lies they told you about investment
"You're sexy, boo" Brothers want validation from their better halves. What comes from the mouths of our wives mean the world to us. We may not ooze sex appeal like Idris Elba. And the only chiselled features that we may have are furrowed eyebrows. But we want to know that, to our VVIP audience – you – we are sexy and our sexual prowess is without question. We are, after all, still human beings. We may act like issues about being perceived as sexy don't matter to us. But they do. Psst. Marriage is a two-way street. I know my wife would also love to hear and see me practice what I've just preached. Let's do this.