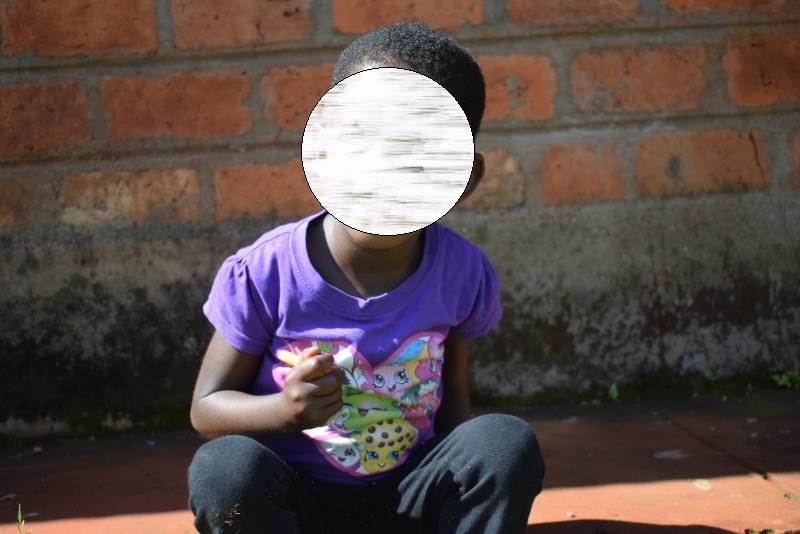 Sunday Magazine
James Anyona AKA Autism Guy is taking on a 1,000 kilometre bike ride from Nairobi to Kisii to educate people on autism.
James Anyona AKA Autism Guy is taking on a 1,000 kilometre bike ride from Nairobi to Kisii to educate people on autism. All from inspiration of raising a five-year-old autistic daughter. My wife was pregnant with our first child when she developed facial paralysis. I rushed her to a hospital in Kisii where a medical analysis revealed that at 5.4 kg, our unborn child was overweight and sitting on a nerve that was responsible for facial activity. Then, my wife's mouth and eye on one half of her face was droopy and she couldn't talk properly. She was in this state for two months even after getting a steroid jab to treat the paralysis. When she was due, we were advised to get an induced delivery to save her life. I accompanied her to the delivery room where I noticed that the baby didn't cry as soon as she was born like other children do. But consumed with the excitement of getting our first child, I brushed the revelation aside. We named her Tatianna Bosibori. At home, I noticed that Tatianna wouldn't flinch even when I switched on very loud music. I started thinking that she was deaf. We took her to hospital where tests allayed our fears that she had a hearing problem. After that, we didn't pay much attention to her other milestones.
SEE ALSO: Parenting a child with autism during COVID-19
She didn't start walking until she was a year and several months old. At this age, we also wondered why she couldn't respond in any way when we called her. And when suckling, she gazed at one particular spot, away from the mother's face. I always knew that children looked into their mothers' faces when suckling. I was very troubled. But I hid my worries from my wife and started bringing in doctors behind her back. They did their own tests and concluded that our daughter was partially deaf and advised me to buy her a hearing aid. Instead, we started taking her to various medical specialists in Kisii. We ended up at Gertrude's Children Hospital when we failed to get help from hospitals in Kisii. Tests then revealed that Tatianna's hearing was OK. The medics referred us to a specialist who would check her brain activity. It was this specialist who told us that Tatianna was autistic. Sensing that we didn't know the magnitude of the diagnosis, the specialist handed us a document to research on the condition. Everything we found in that document matched what we had observed in our daughter who was then two.
Photosensitivity
We remembered how she used to scream and close her eyes when in a brightly lit room. And wail and cover her ears whenever there was very loud noise. She would run and hide in a dark room whenever strangers came to our house. And any time we fed her breakfast cereal, she would became hyperactive and uncontrollable. She would get so jumpy, and start climbing walls. Going through the document, we were sure that the specialist was right and decided to start her on treatment immediately. But we got a rude shock when the specialist told us that there was no treatment for autism. I remember my wife and I crying in that little office. Thereafter, we stormed out in complete denial but later walked back in for advice. He told us to start Tatianna on speech therapy immediately. We were required to travel from Kisii to Nairobi two times every month month for three consultative sessions on every visit. We paid Sh12, 000 for each session. Since I had decided to quit my job at a cleaning firm in Nairobi, we found the sessions expensive. Our only source of income was my wife's small-scale farming. My meagre savings were also getting depleted when I decided to hire a specialist at the hospital who would travel to Kisii for the therapy.
Innovative parent
Unable to pay for my daughter's therapy, I reached out to two parents who had autistic children and managed to convince them to bring their children at a place where they could access specialised care. We agreed on cost-sharing. With time, six other parents joined us and we started Centre for Autism to provide therapy and life skills to our autistic children. We have since hired a special needs teacher, an occupational therapist and a speech therapist. Before the centre came up, the parents would leave the children at home unattended. There were no other options in Kisii and only one speech therapist covering the vast Rift Valley, Nyanza and western parts of Kenya.
Everyday management
I have become so passionate about autism that most care giving tips I know are those I taught myself. I have learnt to stick to a strict schedule when dealing with Tatiana. Her day starts at 7.30am with a cup of porridge served in a specific cup, with a specific spoon and on a particular spot on the table. If I don't do this, she won't take the porridge. There is also a specific time that she takes her snack, her lunch and her dinner. She throws tantrums when we do things out of the schedule without informing her in advance. We started potty-training her at age three and now at five, she has mastered it. We have pictures on the bathroom wall to remind her the process of using the potty. The same is replicated in her school where her friends are equally fast-learners. For her physical exercises, she chases chicken on the farm, an activity she enjoys a lot. We also bought her a tablet which she operates unaided to listen to her favourite songs. Tatianna is not on any medication other than some supplements which she takes in water, porridge and in her vegetables. We are thankful that hers is moderate autism that doesn't require more medication than this. It is an expensive operation though. Her supplements cost Sh12, 000 every month. And since autistic children don't eat wheat and dairy products, getting alternative foods is a bit expensive. It is also difficult to get a babysitter for an autistic child. I quit my job in 2016 to take care of her.
Social stigma
Autistic children are associated with witchcraft. There is a child at the centre who was abandoned by the mother seven years ago and is now being raised by her grandmother. My own child is not allowed to step into my neighbours' houses. At one point, I also told my aunts to leave my home when they blamed my wife for not raising our daughter well. They refused to understand that Tatianna has a medical condition. So I worry for Tatianna. I sometimes ask myself what will happen to her when she grows up and starts interacting with society. I have decided to go on a 1000-kilometre bike ride across 15 counties to create awareness about autism. I will start the ride in Nairobi on April 12, and finish six days later in Kisii. April is the the world autism month. I will meet people and specialists and talk about autism. Ultimately, I desire to see a society where people will understand the condition and accept autistic individuals.