Ross Exler: How I conquered The Great Lakes alone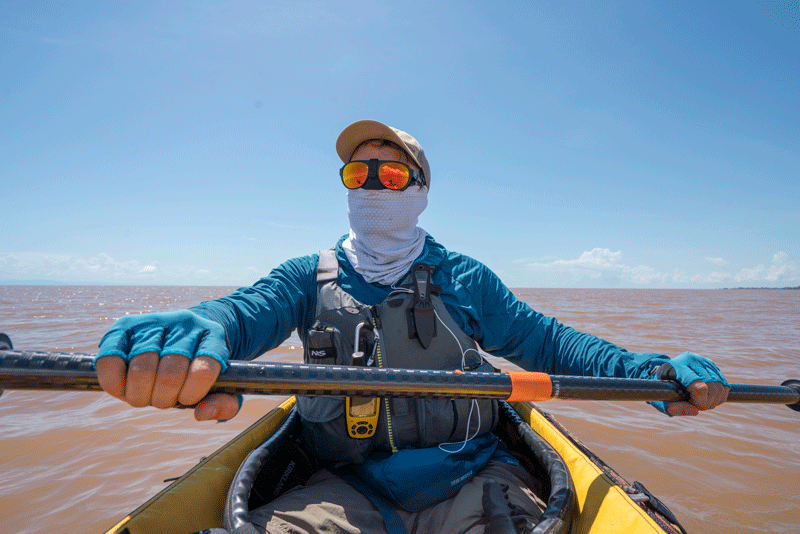 Ross Exler set out to travel through the African Great lakes alone with no motorized transport and loved every bit of it.
Ross Exler's determination to conserve Mother Earth has led him to a journey across the three largest of the African Great Lakes: Lake Malawi, Lake Tanganyika, and Lake Victoria. That was early 2018. The objective was to traverse the region by "fair means". That meant solo, self-sufficient, and entirely human powered. No motorized stuff so he used a kayak to make his way across the lakes and travelled between lakes by bicycle making him the first person to complete a solo, man-powered crossing of the Great Lakes of Africa. His journey has helped to shine light on the environmental threats facing this beautiful but imperiled region. He narrates his inspiration, hopes, challenges and experiences to Standard Digital's Dorcus Osongo and TIPi Group Elinor Abraham.
Why a journey through the three African Great Lakes and not any other part of the world?
Traditionally, my expeditions have been somewhat gravitational. I'm drawn to a region and from there I begin to romanticize big adventures and start to formulate objectives. For me, this expedition was the culmination of years of preparation – The African Great Lakes have been on my radar since my time at the University of Colorado, where I studied species of fish from Lake Tanganyika. The lakes are massive and globally important for biodiversity and this what sparked my interest for a trip there.
This must have been an extremely difficult expedition, since as you mentioned you were only armed with your knowledge, but what would you consider your most challenging or fearful moments?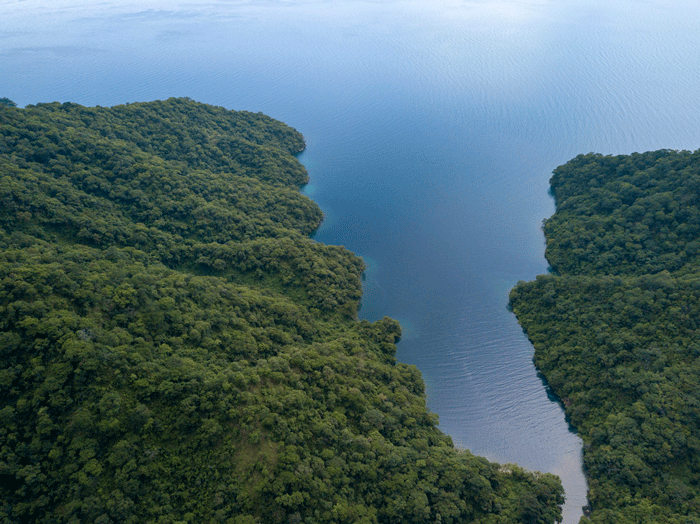 A trip like this isn't for the faint of heart. Risk comes with the territory. But, if you're going to succeed in this type of endeavor, you need to be an expert in your craft, trust your instincts, and remain hyper-aware throughout the duration of the trip. All of these things are magnified greatly being alone. On the third day of the entire expedition, while paddling north along the shoreline of Lake Malawi, I heard a splashing sound from the water. When I turned to look, I saw that a four or five-meter crocodile had surfaced and was staring at me icily before it disappeared back under the surface. That was the most unnerving part of my trip, as it made me very aware of what was lurking underneath the surface.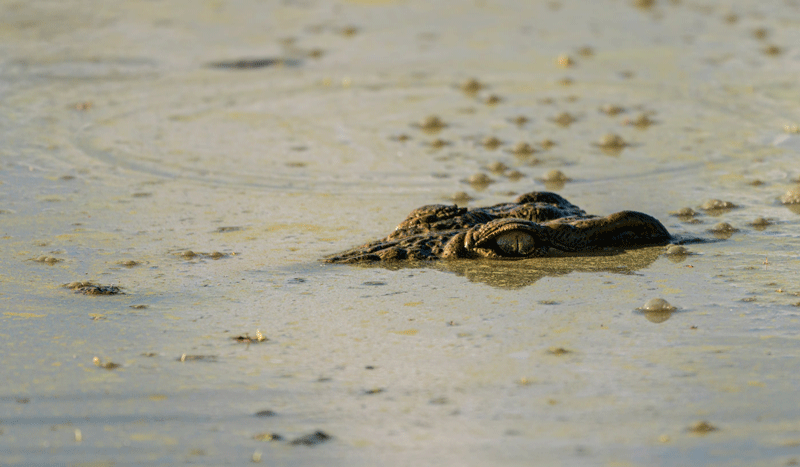 During your expedition you saw ecologically destructive fishing practices and that fishing regulations existed but were not implemented. Which fishing practices would you suggest be scrapped and how would you also suggest fishing regulations be enforced?

I wouldn't suggest that any fishing regulations be scrapped. The problem isn't overly burdensome regulations, it's the complete lack of enforcement of fishing regulations within many sections of the Great Lakes Region. I think that the drive towards a sustainable future for fish populations could be driven by government-enforcement of regulations, or by NGO-fostered community education and regulation, or a combination of the two.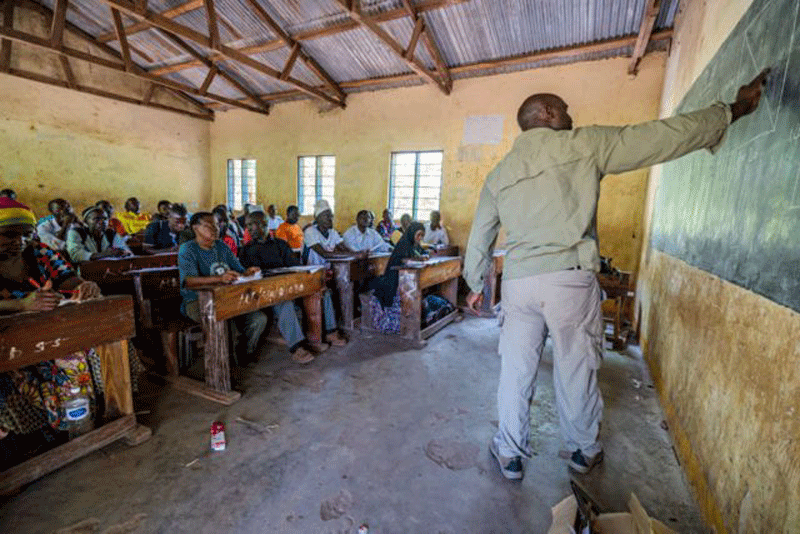 Efforts by NGOs, such as the work of The Nature Conservancy's Tuungane Project (https://www.nature.org/ourinitiatives/regions/africa/wherewework/tuungane-project.xml), focus on education of the local community and creating a long lasting culture of self-enforcement. After all, the local community has the most to lose if fish populations are depleted.
You were able to visit and explore the three largest of the African Great Lakes which part of the expedition did you enjoy the most?
My favourite portion of the expedition was the southern portion of Lake Tanganyika, through Mahale Mountain National Park. This part of the trip traveled through a remote part of western Tanzania, with clear, blue water, and a rocky, mountainous shoreline that is ringed with perfect beaches.
As you travelled, did you see any projects that locals have initiated to conserve the environment? If yes, tell us more about them.
I met several local people in Malawi who had identified important areas, such as Sungu Island off of Nkhotakota, where they were working to establish protected status for the areas. In Northern Malawi, I met some people who had been part of a sustainable fishing co-operative, which had been funded as part of an EU project. Unfortunately, the EU funding and guidance had been terminated, but the local people were still hoping for the project to resume. In both cases, it seemed like the local people had the desire for these conservation/sustainable fishing projects to exist, but they were lacking capital investment.

You described Malawi as a country with a dearth of ways to make money and that their destructive practices were a great concern for the future of the Lake Malawi. Are there any other ways that you identified that maybe the locals haven't tapped into, that would ensure they earn a living without risking the future of the lake?
I wish that this problem had an easy solution, but I suspect that it will require protracted investment by the Malawian Government and, more importantly, foreign governments and NGOs. Tourism may be a bright spot for this small country. Lake Malawi is beautiful, and national parks in Malawi are making a comeback with the help of African Parks (a South African NGO).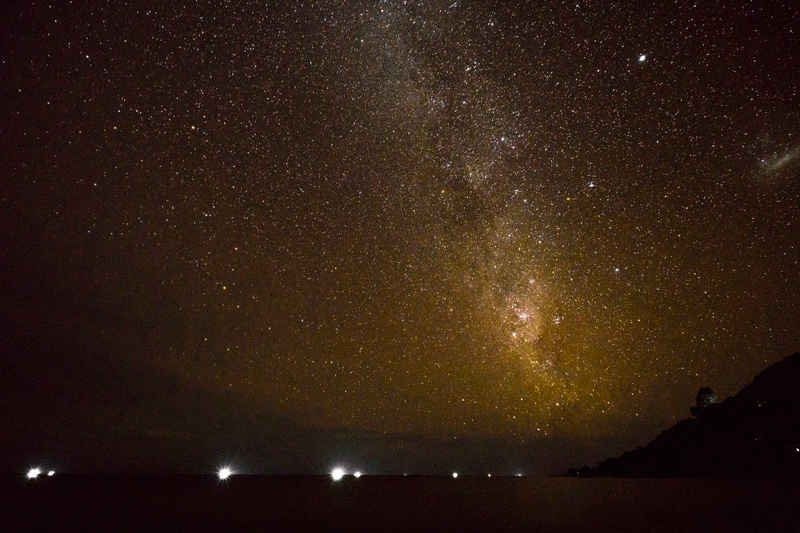 In Lake Tanganyika, you did not observe much of the destructive fishing practices…what do you think they could be doing differently that the other two major African Great Lakes can adopt?
In Lake Tanganyika, the communities are coming together to try and change the way they use their resources in the lake. They are working in unison with an environmental NGO – The Nature Conservancy – which is working with the locals to try and change the environmental practices in the area. The aim is to empower local people through education and training, organization, and by providing access to critical resources. The Nature Conservancy has the expertise and resources to guide this type of initiative, but they recognize that without the buy-in of local people, their efforts will never be sustainable. So, they're using their capacity to empower the local people to become partners in a sustainable future. I think that is approach is slowly being adopted by the communities in the other two regions, but like anything, it takes time to change and demonstrate the benefits of these new methods of sustainable living.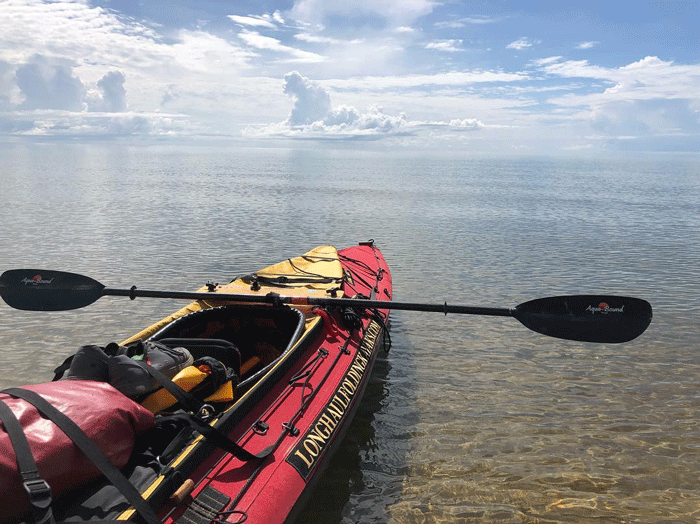 Among the three lakes, Lake Victoria has endured significant degradation. Do you think there is hope for restoration of the lake? What exactly can the locals do different to ensure its survival?
There are signs of improvement, as strict fishing regulations have been written and are strongly enforced, and environmental NGOs work to educate local people and protect the lake environment. But, a lot of the damage has already been done, and it will be difficult for the lake to recover.
Did you meet anyone or a specific community in your expedition that has had an impact on you?
It's hard to say that a single community stands out, as every community extended to me great warmth and welcome. Virtually all of the communities were struggling to a certain extent. Poverty is a great challenge through the entire region, and yet it didn't impede the kindness that I experienced in every village.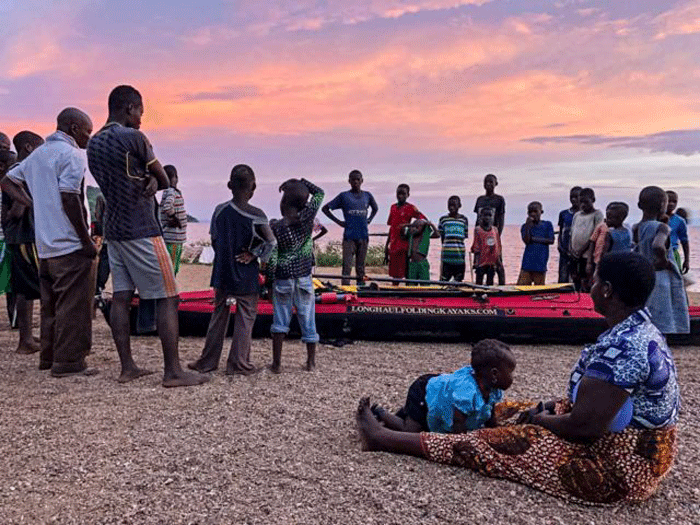 You said that your objective for this journey was to traverse the region by "fair means": solo, self-sufficient and entirely human empowered but what did you end up finding most appealing and addictive about such an intrepid challenge?
There is something incredible about being out there, in the wild and remote parts of the world, moving by your own power and getting on by on your own skill and determination that is incomparably rewarding for me. Visiting a really beautiful or interesting place is worthwhile in its own right, but when you have really earned your way there, it's that much more special of an experience.
I also like that when I travel alone and with these strict rules on style, any accomplishment is my own, and I don't have any regrets about "taking the easy way out".
At some point in your expedition you mentioned that you felt lonely, mentally and physically exhausted. Did you ever feel like giving up and going home? If so what motivated you to keep going?
Being by yourself for long stretches of time is one of the principal challenges of an expedition like this. It takes a certain amount of resolve to be able to, or willing to, push through the excruciating loneliness and isolation. I used a Garmin inReach 2-way messaging device, so that I could text with my family and friends at home. I also used a satellite telephone to call home and talk with my fiancé and my mom almost every day, even if only for a minute. I also downloaded literally hundreds of podcasts, which were essential for keeping my mind active during protracted periods of biking or paddling. Having said that, in the middle of my time on Lake Tanganyika, a powerful stormfront rolled through, and it brought with it oppressive and unyielding seasonal winds. These winds blew from the north, so they were headwinds which directly hindered my progress. I was putting extreme effort into paddling, but I was making terrible progress. That was pretty demoralizing and hard to get through. But, I never contemplated quitting in this section because I had already come so far. I knew at this point that I could stick it out.
Do you have any plans to explore various regions and if so which ones?
I don't have any current plans to participate in further research or travels in the Great Lakes region, although I would like to continue to be an ambassador for the region, and continue to promote conservation initiatives. I have thought of a few other large expeditions that I would like to do, but none of them are fully formed yet. I would love to work with The Nature Conservancy further in the future to try to continue to spread awareness of their important work.
What lessons have you learnt from your expedition?
During the trip I endured successes and failures, but that is all part of the experience. Whenever you set out to do something, whether it's starting a business, writing a book, remodeling a kitchen, or paddling and biking across Africa, I think that you enter into it with an idea of what you want to accomplish, but perhaps you don't know exactly how you're going to get there. You have to retain flexibility as challenges arrive, and one way or another you do eventually make it to a suitable conclusion.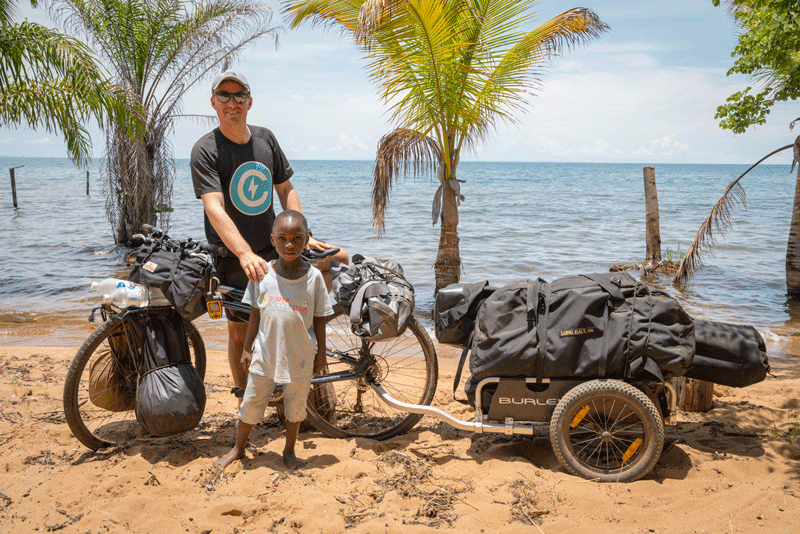 How would you describe African locals?
The kindness and hospitality I was shown in every place I stopped, was humbling. For example, on my first night in Malawi, I was greeted by dozens of smiling kids who helped me drag my boat onto the beach. They took me to meet with the village headman, who immediately grasped my hand and told me that he would stay on the beach with me so that I didn't feel uncomfortable. I went back to the beach and set up my tent, and soon the headman came down with his sons and some material. They quickly erected a sort of lean-to, using my tent for structure, and he spent the night out there on the beach with me. In the morning, he smiled and shook my hand, wished me a safe journey, and helped to push my kayak off. His kindness was humbling.
During your expeditions, you were able to interact with Africans and stay with them for a while. What interesting thing would you point out about their culture?
I spent many nights staying in small communities with people in Malawi, Tanzania, and Uganda. I interacted with many new people daily throughout the entire trip. One thing that I already knew, but was just reinforced during the expedition, was the kindness and welcoming nature of African people. Despite the fact that I was very unusual, and showed up without any invitation or warning, I was always welcomed and offered advice and assistance along my journey. People are people wherever you go, but I found the people that I interacted with to be exceptional in their warmth and kindness.
Did you ever encounter an instance where their culture was contrary to your beliefs and you had to speak out so as not to engage in an activity?
Not really.
Where did you feel the closest connection with a community and its culture?
What's your most memorable experience with the local food?
I felt a close connection with local people along the entire route. There is such intimacy in village life, that even spending a single night with people, watching the sun go down, talking about the area and their lives, being surrounded by the children, leads to immediate bonding. Probably the most memorable experience with local food was just eating with families - multiple generations of people all sharing in a meal.
Is there a souvenir you've brought back from your journey that has a particular significance to you?
I brought back a small piece of wood that I was given by a fisherman in southern Malawi. He told me that the local fishermen carried this species of plant in their boats because crocodiles didn't like the smell and therefore it would keep the fishermen safe. I was a bit skeptical, but at that point I would take any advantage that I could get. Now it's a fond memory.
How much did you spend on the equipment he used during the travel?
The equipment was fairly expensive as of course it had to be durable and reliable to last for the whole trip and get me through some fairly tough conditions. I also had to ensure that the equipment I took with me was good quality so that I wouldn't have to replace any of it – or worse that it would break and I wouldn't be able to replace it! I used a satellite phone to communicate with my family back home – for me that was an essential so that I could keep them updated on my travels and so that they knew I was safe. It was fairly costly but as I said, something that I couldn't really have gone without.
How much did you spend during the whole expedition?
During the expedition I didn't spend that much. As I said, the communities I met along the way were incredibly kind and welcoming to me and let me stay the night for free. Of course other nights I spent camping as well, so that didn't cost me anything either. That's the great thing about going on these expeditions – you don't feel the need to spend money on your usual comforts because you're so consumed by the environment around you.
Did you have sponsors...if so who?
Yes, I was lucky enough to have several sponsors for this trip.
Firstly Long Haul Kayaks –I worked with Long Haul to create a kayak capable of carrying the necessary equipment, including my bicycle and trailer: rugged enough for the rigors of the trip but collapsible enough to be pulled on a bicycle trailer.
Secondly, Burley. I need a bicycle trailer collapsible enough to fit in my kayak but not fail me in the field. Burley supplied me with the Burley Flatbed trailer, capable of carrying a 100lb load and rugged enough to traverse the African wild.
Duvall Cartographics supplied me with a custom map for my travels.
Aqua-Bound provided me with a top quality paddle – necessary considering I had estimated I'd have to make nearly one million paddle strokes to cross the lakes! They supplied me with the Aqua-Bound Tango Carbon paddle – an ultra-lightweight, 100% carbon paddle, plus a backup paddle too.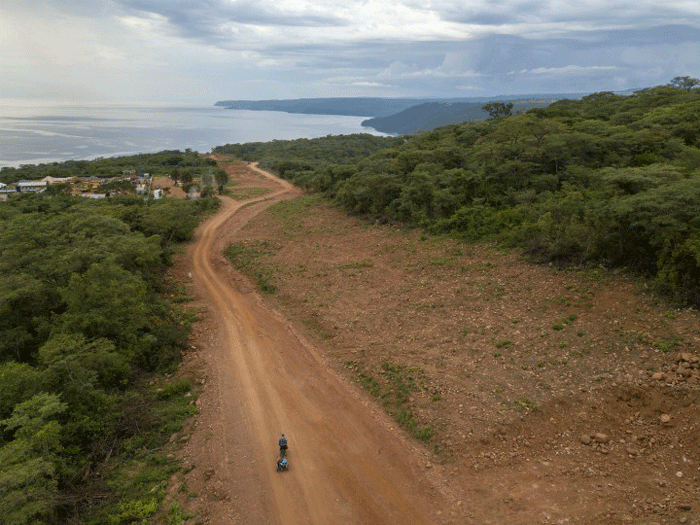 NRS provided me with plenty of gear and equipment – from shoes to clothing.
Adventure Medical Kits set me up with the essentials I'd need to keep myself safe in the face of injury.
Craghoppers supplied me with all the best clothes I'd need – essential travel garments.
Now that even intrepid locations have become more accessible, do you think there's a crossover between travel and the real intrepid expeditions?
Absolutely. From time to time, I would stop in at lodges and meet travelers who were on much more traditional trips. I encourage people to go out and experience the world in any way that they feel comfortable, and it was great to intersect the travels of all kinds of people. For me, it was a nice respite from the adventure to be in a traditional lodge, but as soon as I pedaled or peddled away, I was back in the thick of it.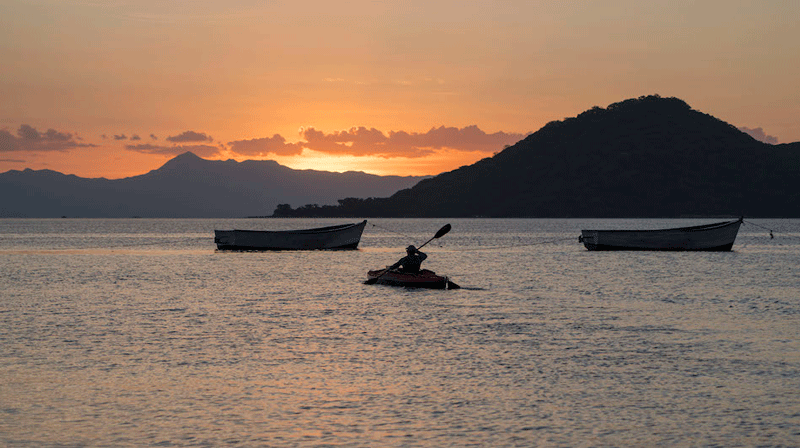 What fitness tips would you give to people looking to go on their own expeditions?
Every trip is different and difficult in its own ways. But for every trip, preparation is key. For me, this expedition was the culmination of years of preparation: studying the region in University, sharpening my wilderness survival skills in the Amazon, educating myself on tropical diseases, spending time in Africa becoming acclimated to the culture and learning about dangerous animals and how to avoid them, mastered the use of my field equipment, and countless days spent on the water. My advice is to prepare for all eventualities and make sure you are able to stay fit and healthy on the trip – don't over exert yourself if you think your body won't cope.
Did your passion for exploring come from your family and is there someone else in your family engaged in this?
I think so - my parents valued travel and encouraged me to pursue whatever inspired me. Certainly no one in my family engages in adventures on the scale of my expeditions, but their support and belief in my abilities have always been the foundation on which I have been able to build all that I have accomplished.
Is your fiancé supportive of your explorations and how do the two of you cope with the distance when you are away.
She is extremely supportive, even though it is very hard on her. Understanding that this type of endeavor is fundamental to who I am, and her sacrifice is an extraordinary gift. When I'm traveling, we use a combination of satellite telephones, satellite messengers, and traditional cell phone networks to stay in touch. We talk every day, which is important and a necessary expense.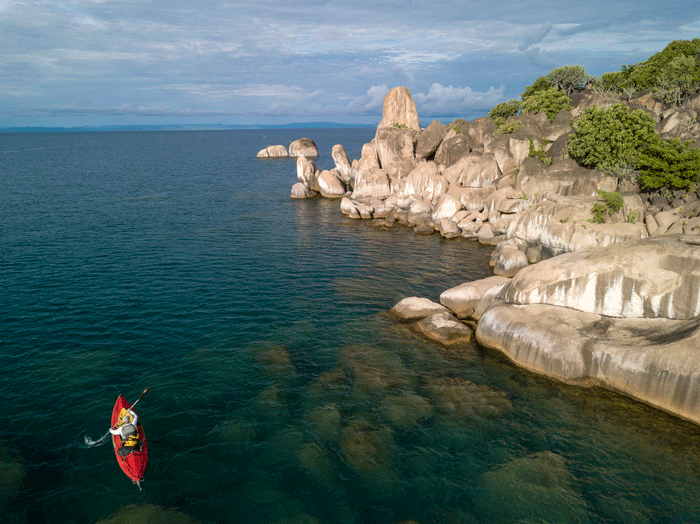 Read more about Ross's journey at https://discoverinteresting.com/reflections-from-the-great-lakes/