The chiseled man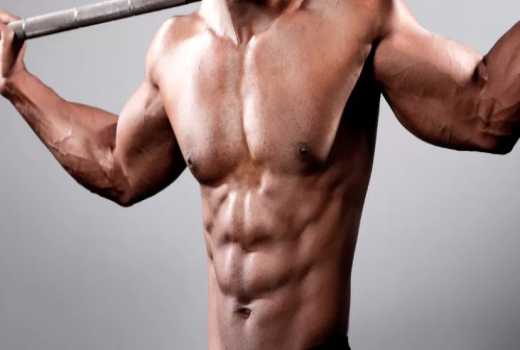 Kenyan men are increasingly going under the knife to improve their looks. What procedures are available in the country and do good looks mean less hustle?
"I have had a tummy tuck, a pubic area lift (anterior), a belt lipectomy (excising excess lower back skin), a buttock lift (posterior), reduction of mamilla areola complex (the nipple area), and a brachioplasty (arm contouring)," says Aly Meghji, a physiotherapist.
He is proud of the procedures and he isn't averse to going under the knife again. "Plastic surgery was (and is) a path to my self-fulfillment and success," he says.
What led him down this path?
Aly has has asthma for which he takes prescribed medical steroids. The result was an abnormal weight gain. At his heaviest, he weighed 194 kg. "I had heart problems, diabetes, back issues and mobility problems as a result of the weight."
In late 2013, a doctor informed him that he did not have long to live, based on his health. For his 21st birthday, his family gifted him a laparoscopic sleeve gastrectomy in India. "I was so obese that the doctors had to rename my class of obesity. I was beyond morbidly obese. They termed it 'super obese'," he says.
Two and a half years after the surgery in India, he had a new problem. Due to the excessive weight loss, he had a lot of saggy skin. In August 2016, he underwent a nine-hour surgery that involved all the other procedures. Dr Tilman Stasch, a local consultant Plastic and Aesthetic Surgeon performed the procedures.
He is scheduled for a second round of surgery to 'fine tune' his body later this year. The surgery will tackle any imperfections from the first operation, in addition to an axillary lift, thigh lift with T-scar and liposuction on the stomach.
Aly now weighs 85 kilogrammes at the age of 25. He maintains his new physique by working out 4 to 6 times a week. He also watches his diet.
While cosmetic surgery is still mostly sought by women, a number of men have approached cosmetic surgeons to improve their looks and slow down the effects of aging.
"The industry here is still young but there has been a rise in demand of different cosmetic procedures over the years. Both men and women come for cosmetic procedures, although we still have more women (than men) asking for plastic surgery," says Dr Radovan Boca, a Plastic, Reconstructive, Cosmetic and Hand Surgeon at Aga Khan University Hospital.
"And unlike previously when Kenyans used to travel abroad for cosmetic surgery, nowadays most Kenyans who want cosmetic procedures have them done locally. We even have cases of Kenyans living abroad travelling back home for cosmetic procedures. Why? Because the cost of some procedures is lower in Kenya than in some other countries," he explains.
The procedures requested by men include hair transplants, tummy-reduction, breast-reduction, penis enlargement and muscle implants.
Bald today, full head tomorrow
Price tag: Sh120,000 -- 600,000 (Sh120 per graft)
In the West, hair transplants for men have gained popularity. This is also one of the most common procedures requested by men in Kenya.
"There are men who hate shaving all their hair to disguise balding. They come to us for hair transplants to permanently solve the problem. Most Kenyan men still don't know that they can have this procedure and some assume that it's more expensive than it actually is," says Steve Omollo, a trichologist at Nairobi Trichology Centre.
"Hair transplant involves harvesting hair follicles from the back of the head and planting them where needed. This procedure is fairly simple but very tedious and time-consuming as each follicle graft is transplanted individually. It usually takes a team of two or more surgeons. Men with patchy beards also request hair transplant to have fully beards," Dr Boca says.
"We don't use follicles donated by another person because the rejection rate for donor hair grafts is very high. One would have to take medication to significantly lower their immunity to allow the grafts to grow, which wouldn't be worth the trouble. Depending on the number of grafts a client needs, hair transplant surgery can take between three and nine hours. The procedure is done under local anaesthesia. The healing process takes a few days, after which one can safely return to work," Steve Omollo adds.
The transplanted hair will usually fall off after two or three weeks but you will start to notice new growth within six to nine months. Surgeons advise men to wait till they are in their 30s and above to get hair transplants. That is when they are done with natural hair loss to avoid unnatural looking hairline.
Man boob be gone
Price tag: Sh400,000 -- 500,000
"Most requests I get are related to gynaecomastia (removal of man boobs). This condition can affect men from all walks of life and sometimes it has a huge psychological impact on them. This surgery helps to restore self-confidence," says Dr Tilman Stasch, a consultant Plastic and Aesthetic Surgeon
Studies have found that this condition, which is often caused by excess oestrogen, can affect up to 40 to 60 per cent of men.
"Breast-reduction procedure for men is done the same way like it's done for women. However I find that for men, the procedure is more involving. The surgeon has to aim for minimal scarring -- to allow the man to go shirtless later," Dr Boca says.
He expresses concern that gynecomastia is not recognised as a real health concern, and therefore its treatment not covered by health insurance policies.
"Although gynecomastia doesn't present physical health risks, it can be very traumatising. There is stigma and shame attached to it. It's unfortunate that many men in Kenya are not aware of the breast reduction surgery to permanently solve the problem. The procedure is also quite expensive and because it's considered cosmetic, it's not covered by insurance. "
Can't men with enlarged breasts exercise them away in the gym? Well, it's not that simple. While exercise can tone the muscle underneath and give the chest a more defined look, in severe cases this is not enough to resolve the issue.
Muscle mania
Price tag: Sh300,000 -- 500,000
With more access to information on health and fitness, more men in the country wish for the defined bodies of Hollywood celebrities. However, achieving those chiselled muscles requires a lot of hard work in the gym and a strict diet. Despite putting in the work, some people just never seem to get the desired results. That is why some men are turning to plastic surgery for muscle implants to permanently define their chests, biceps, calves, abs and posteriors.
Muscle implants were initially designed for people with severe muscle deformities due to illness or injury. However, they eventually became more common for clients who just wanted to enhance their appearances.
Male muscle implants are made from a soft, solid silicone which feels like the natural muscle. A patient can select implants off the shelf or have them custom-made. For a more natural look, cosmetic surgeons recommend the custom-made implants.
During the procedure, the surgeon makes small incision in inconspicuous areas such as armpit, knee fold, or buttock crease and inserts the implant either beneath or above the muscle. You have to wear compression garments such as stockings or bandaging and restrict yourself to light activity for some weeks.
Beer belly no more
Price tag: Sh580,000 -- 600,000.
Unlike the older generation, the modern Kenyan man doesn't want to have a huge belly, famously called kitambi. While most men go to the gym to lose their pot bellies, some resort to cosmetic surgery to get the desired look.
Tummy tucks are often associated with women, but the male version -- known as male abdominoplasty -- is gaining popularity. The procedure removes excess skin and fat from the midsection and tightens the abdominal muscles. While the female tummy tuck emphasises on curviness, the male one places more emphasis on flatness and firmness.
Dr Boca warns that tummy tucks are not to be used as weight loss procedures. "A tummy tuck is only meant to remove the excess skin and a bit of fat to enhance your appearance after you have lost weight through diet and exercise, or gastric bypass surgery. After the procedure, the client should maintain a workout and diet regimen to have long-lasting results," he says.
Penis enlargement
Price tag: Sh300,500 -- 1,000,000
"Penis enlargement is very difficult to achieve. There have been experiments to increase penis length through injectables, implants and fat transplants. The penis length can be boosted by releasing the penis from its suspensory ligaments. However, this can lead to weaker erections. Fat transplants can be used to boost girth and add a bit of length as well. I would advise patients to think carefully and weigh the risks before going for penis cosmetic surgery. If not done properly, penis enlargement can even lead to the organ falling off," Dr Boca warns.
GLANCE BOX: Beware of quack cosmetic surgeons
1. Research on the doctor you've chosen.
2. Ensure that they're registered by the Kenya Medical Practitioners and Dentists Board. "Go to reputable hospitals as they're required to hire qualified doctors and do thorough background checks," Dr Boca advises.
3. Discuss the risks of cosmetic surgery before having the procedure done.
(side bar)
Good looks, less hustle?
Regardless of gender, studies show that good-looking people get jobs quicker, earn higher salaries, get promotions faster, get access to loans with lower interest rates, sell more as sales persons and real estate agents, do better in politics, are rated better as teachers and end up happier.
A whole field of study – pulchronomics – exists, exploring beauty and its economic ramifications. Beauty is regarded as a scarce commodity which commands a price.
A 2013 study by evolutionary biologist Gert Stulp showed that taller men make better leaders. "Tall men are more likely to win the popular contest in presidential votes and to be re-elected once in office. They are also happier, have higher self-esteem and are less likely to have jealousy issues.