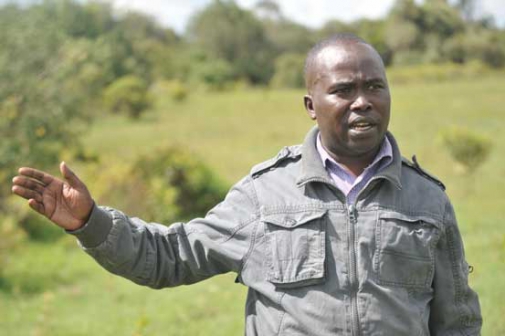 They say the best safari getaway is one that enables you to interact and appreciate all forms of nature. "There is something about a safari like that which makes you forget all your sorrows and feel as if you had drunk half a bottle of champagne — bubbling over with heartfelt gratitude for being alive," Karen Blixen (Danish author best known for Out of Africa, her account of living in Kenya). This is exactly what one experiences whenever you visit the indigenous Ngare Ndare Forest in Meru County. The forest is an approximate four hour drive from Nairobi and about 40 minutes drive from Nanyuki town in Laikipia County. Ninety per cent of this woodland sits in Meru County while the rest forms part of Laikipia County.
SEE ALSO: Success on rhino IVF gives hope for rare species locally
To get to this beautiful haven, you need to drive through large wheat and barley dotting farms along the earthen road and when it rains, only a four-wheel drive vehicle will do. As you approach the forest, you are immediately hit by the fresh, clean air and the smell of greenery that alerts your senses to the fact that your are now well away from the hustle and bustle of city life.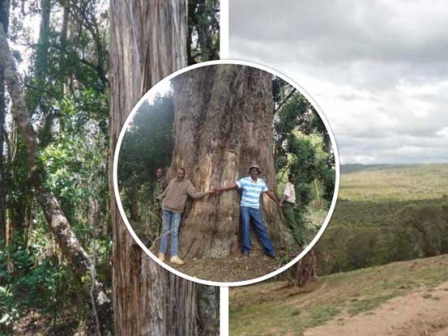 The forest is home to over 100 medicinal tree species with some dating over 700 years. It is also home to famous tree species such as Red Cedar, Olea Africana, Podocarplus (podo) the East African yellow wood, cape mahogany, the brown olive among many others. The massive podo tree is one of the forests greatest attractions with its thick trunk that take five people holding hands to go around it. Then there is the 450-metre long and 25 to 27 feet high canopy walk which was built by Piers Daykin, a wheat farmer and rally driver. This breath taking site is among the few canopies in Africa with others in Rwanda, South Africa, Nigeria and Ghana.
SEE ALSO: KCB Bank sets aside Sh2 billion to support MSMEs in Laikipia County
Maneuvering through the canopy is however, not a fete for the faint at heart as it involves balancing on the shaking canopy holding wire bars on both sides. While scary, the view one gets of the entire evergreen forest is simply a must see. There is also the probably that you get to see elephants coming to their watering holes under the canopy and it provides a good spot to take good photos. The community-owned forest was in 2013 included as an extension of the Mount Kenya UNESCO World Heritage site. This is courtesy of good conservation measures taken by the neighbouring community, the Kenya Forest Services, the Ngare Ndare Forest Trust and stakeholders like Kisima Farm, Lew WC, Borana Ranch and Northern Frontiers.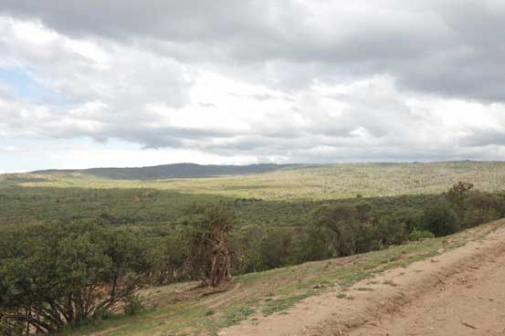 Last year, the World Tourism Day took place in the forest and in 2014 and 2015 it won The Eco Warrior Tourism Award in categories of Conservancy of The Year Award and Community Enterprise of the Year Award respectively. "People from different Community Forest Associations (CFAS) as far as Baringo, Nakuru and other counties both near and far now come here and spend weeks learning how we have managed to conserve this forest, prevent human wild-life conflict, logging, helped the community benefit from it among other measures," says Dominic Maringa, manager - Ngare Ndare Forest Trust. Thanks to good conservation measures, the forest is a migratory corridor and is referred to as a "maternity room" for elephants and other wild animals on transit from Mt Kenya to Samburu National Reserve, Borana and Lewa Wildlife conservancies that neighbour it.
SEE ALSO: E-learning system to aid candidates
"That is not all, the forest is a water tower for many neighbouring villages, flower and wheat farms, rivers, towns and counties hence messing with the forest is akin to destroying an entire community as mentioned above," Maringa says. The electric fenced forest has three gates, two are fitted with hanging electric wires, which prevent animals such as the big five from passing through to cause conflict with neighbours. The other gate is a free opening that allows movement of animals to and from Lewa Conservancy. There is also an opening that allows transit of animals to Borana Conservancy making it the most guarded forest. The forest recently adopted Security Monitoring and Research Tool (Smart) app, which is being used to monitor security patrols and movements within the forest. No one can return from Ngare Ndare unchanged; the calming greenery, fresh forest air, view of wild life and history of the place where relics of the Second World War can still be found, will forever prompt you to return.