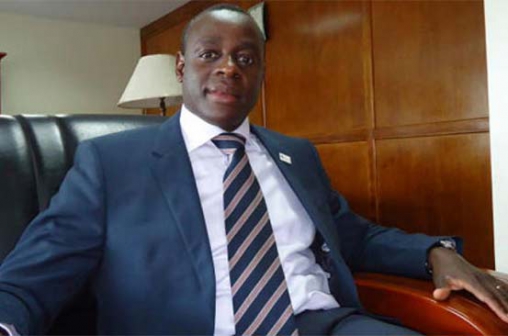 Q&A - Shelter Afrique MD James Mugerwa
Who are the beneficiaries of Shelter Afrique financing?
We provide financing to developers whose construction projects meet our criteria of affordable housing. We also lend to financial institutions such as commercial banks and microfinance institutions who borrow long-term and who in turn lend to home buyers and developers. In addition, we help in creating and funding secondary mortgage institutions.
Commercial banks can borrow long-term from Shelter Afrique and in turn provide mortgage and construction financing to borrowers.
We provide private equity funds to individuals, trade finance for developers to purchase construction materials and offer advisory services to member states on structure project proposals, feasibility studies and project management services.
What is the housing situation in Africa?
There is a huge housing deficit in Africa, with a low rate of home ownership and a high percentage renting - at about 90 per cent. In Kenya, homeowners are less than one per cent of the total population compared to 30 per cent to 40 per cent in advanced countries.
In Tanzania, there are only about 6,000 mortgages, which are mainly taken out by bank employees. Potential homeowners are required to provide a deposit on the house and service the mortgage in 15 to 25 years.
Commercial banks in the region view mortgages as high risk. The informality of incomes in the region, especially for non-salaried people, makes it hard to assess credit worthiness.
With high land prices in most African countries, is low-cost housing viable?
I believe low-cost and affordable housing is possible, especially if developers put up large-scale projects that enable them to enjoy economies of scale. Though land prices are high, housing prices for middle-income and lower-income brackets can come down if developers can explore alternative technologies, do proper project planning and execute the projects in a timely fashion.
In 2015, we built Karibu Homes, which consisted of 1,074 units. A one-bedroom house was selling for Sh1.6 million while a three-bedroom one sold for at least Sh3.7 million. We also broke ground for the Glenwoods project in Kiambu, with a projected 240 units.
Should we be worried about the low rate of home ownership in Africa?
We should begin to explore other options of increasing home ownership. However, owning a home is not the only option, especially for flexible migrant workers.
In countries like Germany, United States and Holland, less than 40 per cent of the population are homeowners. Owning a home shouldn't be the only measure of success.
What are you doing to help improve the living conditions in informal settlements?
We have a foundation that is involved in slum upgrading and improving livelihoods. However, governments should come up with policies that address rapid urbanisation and poor town planning. Shelter Afrique comes in as an advisory partner.
Tell us about Shelter Afrique's new business strategy.
We have increased our reach and we now have on-going projects in 25 countries in Africa where we want to deliver more environmentally-efficient houses.
Most of our projects are large scale, each more than 1,000 units. We have a 2,700-unit project in Rugarama in Rwanda and a 3,000-unit project in Bukarere, Uganda. We are also planning to strengthen our capital base to the tune of $1 billion (Sh100 billion) by 2020. We also want to get closer to the markets by opening offices in Ivory Coast and Zambia. We opened an office in Nigeria in 2014.
How do you raise funds?
We get financing from the capital markets, partners like the African Development Bank, European Investment Bank, French Development Agency. We also get financing from share capital from all member states.
What challenges have you experienced with developers in the region?
Many developers are initially landowners, but lack the expertise to handle large projects. It is our duty to work with developers and hand-hold them to help them grow.
We are looking at holding training workshops to equip them to raise funds, structure projects, buy supplies abroad and expose them to building techniques that improve housing quality. We also challenge them to think big and partner with other developers to build bigger projects.