Experts reveal how long you should wait before making love to a new partner
LIFESTYLE
By Mirror | January 15th 2016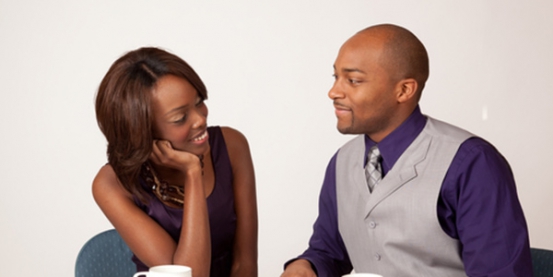 One in four adults (25 per cent) are prepared to wait at least two months to sleep with a new partner, according to new research.
One in 10 will wait at least six months (10 per cent) with one per cent even willing to wait two years or more before finally sleeping together.
But more than one in five (21 per cent) won't wait longer than a week.
The survey of 2,000 men and women, for dating service Match , also shows that many couples wait an average of five months before saying 'I love you' to their partner - just two weeks before their first row.
While we love to kiss our dates straight away, the study suggests that saying the three magic words can spell the beginning of the end.
And although we're quick to move in for a snog, just over a quarter of people (27 per cent) wait between one and two weeks to sleep with their partner.
The nation's biggest dating milestones, from first kiss to marriage , have been mapped out by dating service Match.
The research shows the average British couple gets engaged after two years and 13 days - and marries after three years and 95 days.
The six-month mark seems to be the make or break time in a relationship, with three major milestones taking place around then.
This is the point when couples drop their guards and reveal their imperfections to each other, have their first argument and meet each other's parents.
The survey looked at 2,000 men and women to uncover the biggest relationship highs and lows.
Surprisingly, Brits are much quicker to kiss new partners than hold hands - and a only third would undress in front of their partner with the lights on within the first month of dating.
Around the time they say "I love you", smitten couples also take to social media to declare their commitment to the world.
They also feel safe enough, after about six months, to leave their toothbrush at a partner's house - and 40 per cent would even start expecting their own drawer for clothes at around that time.
And the six-month milestone brings a tougher test - it's when daters feel safe splashing out on a night away together.
But six months isn't enough to commit to a holiday – most couples prefer to wait 10 months before jetting off together.
A third of Brits are keen to settle down quickly and will have their first conversation about the long-term future within a year of meeting.
Babies start appearing just a year after marriage - four years since the couple started dating.
But under-25s don't need to worry about finding a soulmate as the research found that 27 is the average age daters find 'The One'.
Men tend to wait until they are 28 to settle down, while women pick them a bit earlier, at 25.
Kate Taylor, dating expert for Match, said: "While each relationship moves at its own pace, daters are often reassured by comparing their experiences with others.
"However, one statistic I disagree with is how long daters are waiting to get undressed with the lights on. Strut your stuff proudly! The right partner for you will love you for the naked truth, inside AND out."
US justices consider taking Obama appeal on immigration action
The nine U.S. Supreme Court justices were due to meet privately on Friday to discuss whether to hear President Barack Obama's bid to revive his plan to shield more than 4 million immigrants from deportation, a move that bypassed the Republican-led Congress.