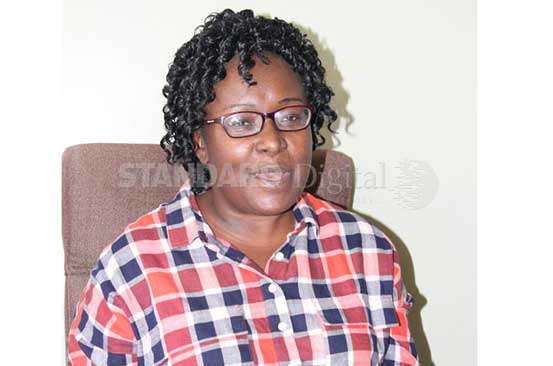 Sunday Magazine
Some months ago, a 16-year old girl travelled from Nakuru to Limuru to meet a man she had been chatting with on Facebook. He sent her sh400 for fare, and when they met, he had sex with her, then disappeared.
Some months ago, a 16-year old girl travelled from Nakuru to Limuru to meet a man she had been chatting with on Facebook. He sent her sh400 for fare, and when they met, he had sex with her, then disappeared. She had no more money, but by some stroke of good luck, the Form Three student found her way back home -- hurt and scared. The worst was yet to come. She discovered she was pregnant and dropped out of school for a while. By the time she met Dr Margaret Makanyengo, a child psychiatrist at Kenyatta National Hospital, she had resumed school but she was a pale shadow of her former self. She was still traumatised and that is why she had to seek professional help in order to cope.
SEE ALSO: Reopening of Saint Peter's marks first step for Italy's Catholics
She told the doctor she had friends and peers who might have gone through what she went through after meeting men on social media sites. Online predators do not limit their needs to sex alone and children are not the only targets. Social media sites are a hunting ground for terror gangs, as happened in March and August this year when a number of women were lured through the internet by by ISIS and Al-Shabaab extremists. They were arrested as they tried to sneak into Somalia. In August, at least six schools were placed on security watch when a number of students dropped out to join terrorists in Syria and Somalia. Others have not been fortunate enough to escape with their lives.
SEE ALSO: Pope to livestream Easter mass to locked down world
In November last year, Peris Ashley Agumbi, a 22-year old Nairobi University student, was found dead, murdered by her boyfriend, who she had met on Facebook. Earlier, Agumbi, who was diabetic, had reported to the police that Carl Singleton, her British boyfriend, had assaulted her, confiscated and flushed her medication. She died of diabetic hypertension and respiratory failure. Dr Makanyengo says she sees many patients such as the 16-year old girl who dropped out of school. However, statistics on the prevalence of online predators in Kenya are lacking. "We need to get these numbers and conduct surveys to establish the real situation on the ground because I am very sure it is quite high," she says.
SEE ALSO: Meet priest who asked pope to bless his headphones, now DJ's through Covid-19
Her views are corroborated by Kimani Githongo, a counseling psychologist and a practicing lawyer. "There are no statistics because most of the cases are not reported since relatives do not want media spotlight," he says. He, however adds that judging from media reports, it is clear that the phenomenon is now prevalent. He says he has counseled many young women who fell prey to these online perverts. "Usually, it starts as a normal chat, through online dating sites and other times through a call from an unknown number.
SEE ALSO: PHOTOS: Inside crypt under Holy Family Basilica where Ndingi was buried
"With time, the conversations become more intimate and arrangements for a visit are made," Githongo says, and cites two cases he handled recently. "In those cases, the victims traveled to the United States and Europe after being promised well-paying jobs which never materialised. "Instead, they were held as sex slaves until they were rescued by the police after neighbours heard their screams and reported to the authorities. "They were deported but the one who had gone to the US conceived but miscarried due to depression and trauma. Both are still undergoing counseling and their families have been very supportive." In Kenya, it seems, unavailability of statistics is hindering action against sexual predators who exploit innocent and vulnerable children.
SEE ALSO: Raila's passionate letter to Kenyans in fight against coronavirus
"The Sexual Offences Act provides for stiff penalties or life imprisonment for crimes of rape, sexual assault and compelled or induced indecent acts," says Githongo. Dr Makanyengo says that in many cases, suspects go scot-free due to lack of evidence. In some instances, victims' families are threatened or paid to keep quiet. Also, when it comes to cyber-crime, Kenyan law is very vague on types of punishment. This, though, is likely to change when the Cybercrime and Computer related Crimes Bill is debated, passed and it becomes law. "The existing laws can also be improved so that those who manage the websites can be held to account," says Githongo, who adds that this can only be possible if all these sites are legally registered. "Different countries and service providers also need to co-operate with each other to nab these predators considering that when they cross borders, it is not easy to track them down." Githongo says the problem is made worse by the fact that counselors and medical practitioners do not share data because of client-doctor or lawyer confidentiality. There are countries that have laws that help the authorities nab sexual predators, or curb their activities. In the US, sexual offenders are registered as such and their personal information and profiles are made public. This might act as a deterrent since they know people know about them, and also it helps parents be careful because they are aware of the presence of such a person in the neighbourhood. In Kenya, the few statistics that exist are with the police and the public cannot access them easily. "In the US, there are public records of paedophiles, so that everyone in every neighbourhood knows the number of paedophiles in the vicinity," says Dr Makanyengo. We may not have the exact number of the predators in Kenya, but the proliferation of mobile phones can give an idea of how easy it is for these sexual predators to lure their young victims. According to the Communications Authority, 85.5 per cent of the population use mobile phones and 90 per cent of internet users access the web through the same. Some of these users are children, and the numbers give a pretty good idea how exposed they (children) are to online predators. Ruth Aura, the chair of FIDA-Kenya says that they regularly receive reports of cyber bullying and exploitation, and most victims are harassed on Facebook. "Facebook is a great gateway because people post photographs and personal details that criminals can easily use to trace them," she says. Also, predators are aware that the young and the vulnerable use these sites more than their parents, and they will use that information to their advantage. Ideally, predators are skilled at manipulation and know how to get through to the minds of the young. They target children who are already vulnerable, especially those with problems at home, the depressed or the ones with few friends. They do their research and identify the victims' weaknesses and exploit them. Dr Makanyengo says predators first groom their victims which is essentially brainwashing them, to gain their trust. A perpetrator will usually pose as someone understanding, cool, trustworthy, a true friend. At first, they talk about harmless things with the children, to make them open up and tell them anything. Slowly, they gain their trust and then enter the dangerous territory of sending them photographs of themselves in the nude, engaging in sexual chats and eventually meeting them. They are so manipulative that no child is safe and they can make children engage in things they would not ordinarily do. Counselers say parents need to be especially vigilant if they notice their children behaving oddly when it comes to their phones. For example, a child may stop engaging in every day activities, and suddenly start spending a lot more time online than they used to. They might start receiving calls from people the parents do not know and which the child might not be ready to identify. This happens when the predator has convinced the child to keep their "friendship" a secret known just to the two of them. Such a child would also have different online accounts and might change websites when a parent appears. Dr Makanyengo says that sometimes they even receive gifts from these online pals, so parents need to be on the lookout for this as well. On August 4, Communications Authority launched the Child Online Protection Campaign during the Kenya Primary Schools Head Teachers Association annual conference. The campaign, dubbed "Be the Cop" aims at informing citizens on how to protect children from cyber bullying, online sexual harassment, exposure to sexually explicit materials and online stalking in addition to harmful online content such as violent shows.. Children also need to be responsible about their internet and phone usage, and Ms Aura says that they need to be made aware of the part they play in responsible phone and computer usage. Parents should be vigilant and should always monitor their children's online and phone habits.