Uhuru should intervene to stop cycle of death in Kerio Valley where bandits stage raids regularly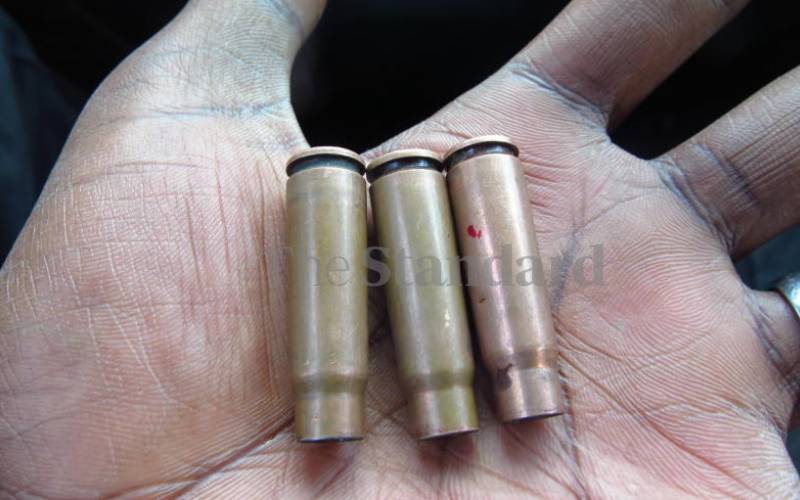 As Kerio Valley continues to mourn the deaths of its people because of banditry and cattle rustling, there is need for President Uhuru Kenyatta to personally intervene and restore law and order in the region.
The fact remains that top security officers, including Interior CS Fred Matiang'i, Inspector General of Police Hillary Mutyambai among others, have toured the area but little, or no progress has been achieved in the search for lasting peace.
Four herders were killed last week while grazing their animals in Kapkobil area when cattle rustlers from Tiaty ambushed them before making away with their animals. And during the funeral service of the four people last Friday, there were three other attacks in the region, an indication that the situation is getting out of control unless the President intervenes.
It is sad that no day passes without people getting killed or animals being stolen along the Kerio Valley of Marakwet East, yet there are hundreds of security officers.
It is a constitutional right of Kerio Valley residents to enjoy peace and engage in development just like the rest of Kenyans. The banditry and cattle rustling incidents are retarding the development of agriculture, education, and health among others, making the residents refugees in their own land.
As a short-term measure to restore peace in the region, the government should re-employ Kenya Police Reservists Service that was recently disbanded. It is the locals who are conversant with the terrain of the area and are well placed to deal with the bandits compared to security personnel from outside the region.
Secondly, all security officers, including GSU and Anti-Stock Theft Unit should be stationed along River Kerio, the routes of cattle rustlers so that they can easily monitor and apprehend them instead of being stationed along centre areas.
Third, the government should compensate all the families that have lost their breadwinners so that they can educate their children and make ends meet.
Fourth, county and national governments should initiate irrigation projects in the Kerio valley of West Pokot, Elgeyo Marakwet and Baringo counties to enable idle youth engage in farming activities.
The move would also discourage the residents from over-relying on livestock for survival. Kerio Valley is endowed with rich agricultural soils, which can transform the lives of the people if its potential is fully exploited.
It is time President Kenyatta intervenes on issues of insecurity along the Kerio Valley to enable the residents enjoy peace like the rest of Kenyans.
Letter from Antony Pepsi in Elgeyo Marakwet.