Let's celebrate candidates who scored low marks since they are as good as top scorers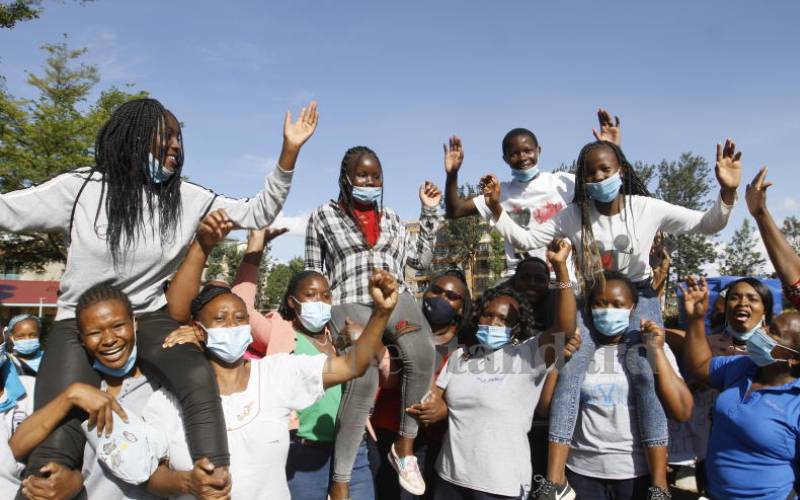 As the saying goes, success has many fathers, but failure is an orphan. As we celebrate candidates who did exceptionally well in the just-released Kenya Certificate of Primary Education examination results, we must appreciate the fact that the learners did their best in the face of challenges posed by Covid-19.
But the big question is: Are we celebrating the low achievers with equal vigour and warmth as the top achievers? Which learner attained 150 marks and has been proudly congratulated for doing his or her best? Has anyone found out from the low achievers if that was their best? You may find that the low achiever's marks was their best in the whole of primary education. What is my take then? The first student is as good as the "last".
No human being is limited. The difference between a stumbling block and a stepping stone is how high you raise your foot.
Dear parents, candidates and education stakeholders, at no time should our children be allowed to despair in life.
At no time should we let what our children can't do interfere with what they can do! This is the time not to engage in blame-game as to what led to the low performance.
It is time to look straight in the eye of your child, candidly share your expectation and the child's wishes in life too.
Let them understand that success is a journey and not an event. Make them feel appreciated and know that humans are not equal, though abundant opportunities can be pursued through synergy. Inculcate the spirit of persistence, drive, optimism, ambition and patience in your child.
Take a quick survey and help us improve our website!
Take a survey
We have had instances where learners perform dismally in KCPE and come top in the Kenya Certificate of Secondary Education exam.
Life has two rules. One, never quit. Two, always remember rule one. You don't drown by falling in the water, but by staying there. If as the support system (mainly the parents) you have never talked to your child about individual difference, this is the right time to do it.
The Competency-Based Curriculum has self-efficacy as one of the seven key competencies. Critical thinking and imagination is highly emphasised with talent as a major tenet.
Our learners need to be encouraged to develop their talents and helped to know what they are capable of doing.
Learners should be encouraged to always aim at attaining the best they can, with emphasis on developing their talents. I believe there is no "last" student. All our children are precious treasures.
Isaac Biwott, a lecturer at Machakos TTC