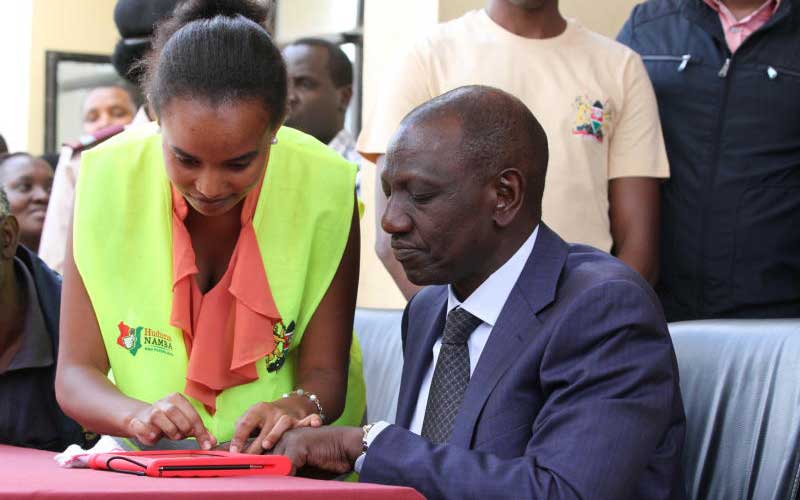 A few days ago, allies of Deputy President William Ruto unleashed the latest political card. They alleged a plot to use the 'Huduma Namba' to rig the 2022 presidential election.
None of them would provide evidence or bother to substantiate their claims.
Again, President Uhuru Kenyatta was their main target. When he launched the exercise of registering Kenyans for Huduma Namba, Uhuru explained that the data will help the government on matters of national planning and in dealing with security threats posed by terrorists and organised gangs.
Besides Kenyans, he announced foreigners living and working in Kenya would be registered. This happens in many countries. When data is taken, the citizens would be issued with a special card with a micro-chip which captures personal information. This saves one from carrying so many cards such as ID, NHIF, NSSF and driving licence in the pocket.
Read More
The opposition leaders, in a show of solidarity, turned up to register and would take the opportunity to encourage Kenyans to do so.
The deputy president would not be left behind. When he turned up to register together with members of his family, he praised the President and stated that he was on the right course. He called on Kenyans to come out and register. At least 37 million Kenyans had registered by time the period given expired.
Yes, it is true that there has been a delay since the government is yet to issue the special Huduma Namba to Kenyans. The state has however assured the public the work of harmonising the data is almost complete and soon, the namba will be issued.
10 million Kenyans who did not register will also be given an opportunity to do so. Given this background, my considered view is that the arguments by the critics are not convincing.
The first question that comes to mind is, why did they register if this was a plot to rig the election? It is wrong to fault a noble exercise for political reasons.
-Joseph Mutua, Nairobi