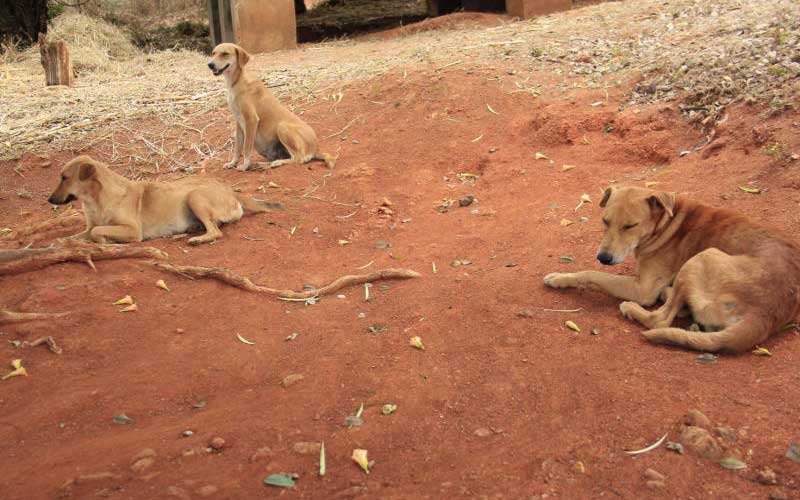 This day Kenya joins other countries in commemorating the World Rabies Day (September 28). The day is set aside to spur efforts towards elimination of this fatal but preventable disease of man and animals.
Rabies is mainly spread through bites of infected dogs. According to the World Organisation for Animal Health (OIE) about 59,000 lives are lost to rabies every year, most of them affecting children in underdeveloped countries.
Rabies is a viral disease of all warm-blooded animals. It affects the nervous system and was in the past confused with witchcraft.
In its terminal stages in humans, the disease expresses clinically in distorted mental activities like abnormal vocalisations, fear of water, moving objects and sunlight, drooling and disoriented walking.
Read More
In dogs and other animals, rabies makes them lose the innate fear of man and will drool saliva, bite any moving objects and develop unusual vocalisation.
Wild animals wonder out of their usual hideouts and adopt an unusual aggressive nature. This easily exposes people, especially children, to bites from rabid animals.
Luckily, there is an effective and affordable vaccine for dogs against this disease. Countries that have eradicated rabies have simply invested in at "source control" – by vaccinating all dogs and educating the public on responsible dog ownership.
Similarly, there are good rabies control laws virtually in all countries. Kenya has the Rabies Control Act Cap 365, Public Health Act Cap. 242, Animal Disease Act. Cap 364 and many county government laws and regulations that spell out the legal intervention to safeguard the public in disease situations.
The demographics of this disease have necessitated the use of One Health Concept in its control and final eradication and has therefore brought World Health Organisation (WHO), the Food and Agriculture Organization (FAO) and OIE into a tripartite global movement against rabies.
Under this, a lot of financial and human resource has been harnessed into rabies eradication. Kenya joined the global efforts and started off the journey by drawing a strategic plan that envisions archiving rabies in annuals of history by 2030.
Towards this, the Directorate of Veterinary Services and Ministry of Health under the Zoonotic Diseases Unit are spearheading the eradication efforts.
Already a lot has been achieved, but still more effort is needed as the country moves closer to the finish line. This year alone more than 200,000 dogs have been vaccinated in Kenya.
Kenya has heightened awareness creation on rabies through mass media campaigns aimed at increasing the risk perception index of the disease for quick post intervention medical treatment to save lives.
The government has carried out training of both human and animal health professionals to equip them with rabies diagnostic and treatment skills.
A dog rabies vaccine can cost as little as Sh100. Vaccinating our dogs is the surest way to prevent rabies in man. It is a very cost-effective control measure. In case of a bite from an infected dog, there is still an effective hospital treatment, but only when instituted without any delays.
As we mark this day, ensure your dog is vaccinated against rabies to save yours, and other human lives.
-Dr Obadiah Njagi, Director of Veterinary Services and the Chief Veterinary Officer representing Kenya at the World Organisation for Animal Health