Banks should not determine interest rates on loans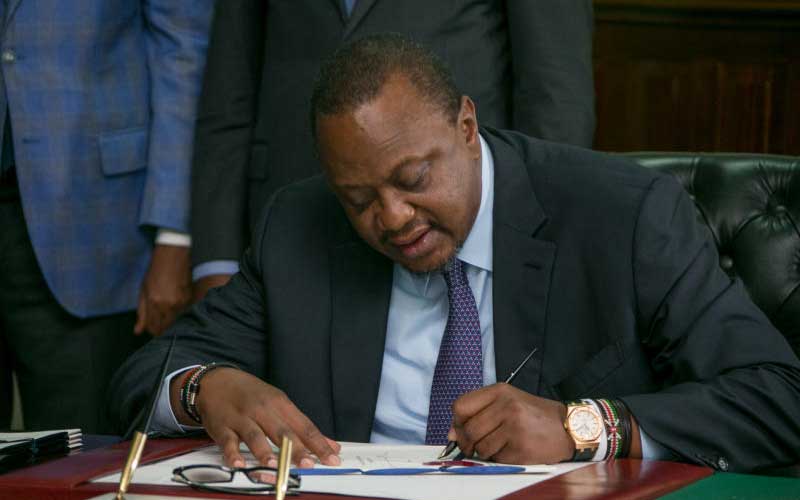 Last month, President Uhuru Kenyatta declined to assent to the Finance Bill 2019 and sent it back to the National Assembly with his recommendations.
The president's refusal to append his signature to the Bill which was to repeal the Banking (Amendment) Act 2015 has elicited mixed reactions from MPs as well as ordinary Kenyans.
Prior to the enactment of the law on interest rate capping, commercial banks had a habit of charging astronomical and punitive interest rates, which ended up as a millstone around the neck of borrowers.
Notably, the International Monetary Fund, World Bank, Kenya Bankers Association, Kenya National Chamber of Commerce and Industry, Central Bank of Kenya and the National Treasury have been against interest rate capping.
According to IMF, interest rate controls are undermining effectiveness of monetary policy aimed at ensuring price stability and supporting sustainable economic growth.
Needless to say, interest rate capping has drastically reduced the number of loanable Small and Medium-sized Enterprises (SMEs) hence rendering them uncreditworthy.
In the banking industry, borrowers seen as being likely to default on their loans are more often denied additional loans. In September 2017, CBK carried out a survey on about 22 commercial banks whose result indicated that interest rate capping had negatively affected lending to SMEs.
The report further noted that interest rate capping had compelled banks to increase their risk mitigation measures. As a result, potential customers, below certain risk thresholds, were locked out of existing products.
According to CBK's survey, 54 per cent of commercial banks indicated interest rate capping negatively affected their lending to SMEs.
Notably, in the recent years, media, banks and manufacturing companies have laid off workers in efforts to reduce operation costs.
Taking the so-called austerity measures has become the norm in many organisations, including governments.
According to Kenya National Bureau of Statistics, small businesses are the drivers of the economy, contributing 98 per cent to the Gross Domestic Product and employing 50 per cent of Kenya workforce.
The latest World Economic Forum report pointed out that African SMEs create 80 per cent of the continents jobs.
The 2016 Deloitte Kenya Economic Outlook cites low funding, limited market access, poor infrastructure, inadequate knowledge and skills and rapid changes in technology as some of the impediments to growth of SMEs.
According to International Finance Corporation, small businesses die in the third year of their existence. The bottom line is; giving commercial banks a blank cheque to determine interest rate is retrogressive and counterproductive. The MPs' decision has consequences. Let the lending rate capping be maintained.