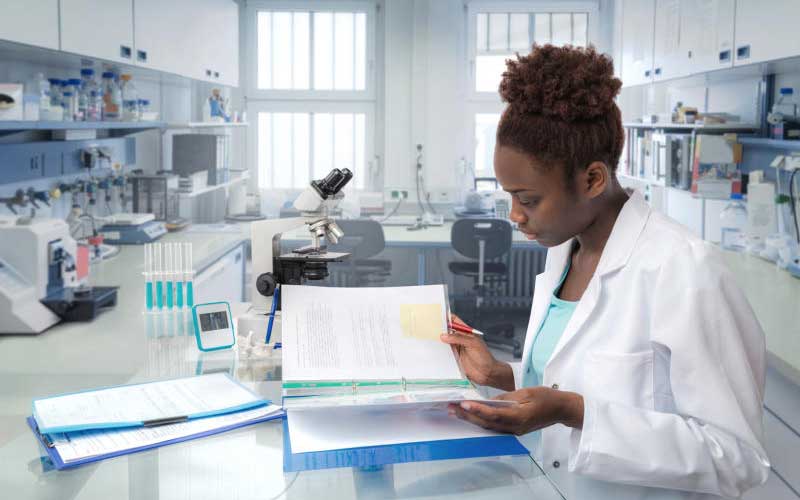 In bringing to the fore the vagaries of the 8-4-4 system, some professionals have always given examples of the many students who join Schools of Medicine in universities but drop mid-way.
They reason that Kenya not only requires a system not premised on national examinations, but one that allows students a freewill to choose careers based on their abilities.
This argument has given rise to calls for young people to embrace Technical and Vocational Education and Training (TVET) courses that will lead them to self-employment.
However, while we want people not to be obsessed with fancy courses like medicine, it escapes our attention that by doing so we are inadvertently deepening the country's healthcare crisis.
Read More
I am not a medic, neither am I a medical student, but in a country where Doctor to Patient ratio is at a worrying 1:16,000, people, way below the World Health Organisation recommended ratio of 1:1000, anyone would expect the State to train more medics.
Rather than discourage students from pursuing medicine by telling them it is a difficult course, we should make it affordable to pursue, and buy equipment to make it easy to study.
It would be imprudent if our idea of improving the Health sector is to build magnificent hospitals and buy expensive machines while neglecting to train doctors.
When we say that medicine is for a select few grade 'A' students, does that mean Indians, Cubans and Americans have better brains than Kenyans? That is given that they have enough doctors to the extent that Cuba loaned us some.
Some Kenyans who studied medicine in these countries, with as low as grade B in KCSE, have actually turned out to be very good doctors.
It is high time the mode of teaching medicine, and sciences in general, changed.
Let us stop this habit of making our students develop a mindset that sciences are difficult subjects and medical courses are only for a select few.
Let us also invest in facilities that help to teach these subjects. Only then shall we uplift our medical standards by having enough doctors.