Take your time honourable Judge: Justice Said Chitembwe cries during CJ interview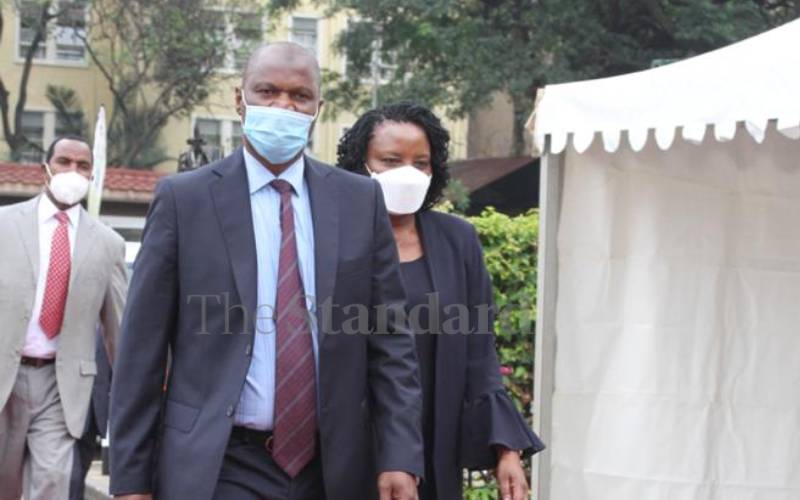 High Court judge Said Chitembwe broke down when he appeared before the panel interviewing him for the Chief Justice post on Monday.
Justice Chitembwe was unable to contain emotions when he expressed his concern about the misuse of the judiciary by the other arms of government.
He was responding to a question on a corruption case in which he was charged and later acquitted.
In 2009, Deputy Director of Public Prosecutions Oriri Onyango said the Attorney General was considering charging more suspects in connection with the sale of National Social Security Fund (NSSF) land in Nairobi.
Chitembwe was charged with abuse of office when he served as the National Social Security Fund (NSSF) Corporation Secretary. He denied the charges.
But addressing the panel on Monday as his voice broke amid suppressed tears, Justice Chitembwe said, "If an accused comes before you and raises his hand, hear him."
The judge had to switch off his mic, fight back tears as he was offered a box of tissue.
Commissioner Everlyn Olwande had to give Justice Chitembwe a few moments to collect himself and continue with the grilling.
"Take your time honourable Judge," he was told.
Chitembwe went on, "It's good you have asked these questions."
When he finally collected himself, Justice Chitembwe said people have to be prosecuted as that is the mandate of the DPP.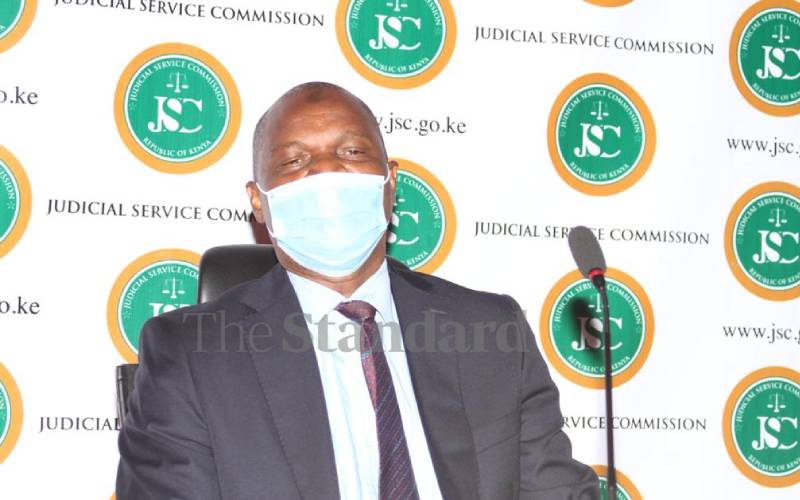 With his voice still breaking, the High Court judge added, "As you sit as a judicial officer, you should be able to sift out what has been brought for serving other purposes and what has been genuinely brought as a court case."
He cited granting bail, saying it should not take a whole month.
"You'd rather even deny so that the party can go to another court."
Justice Chitembwe said he will not bring in any new agenda to the Judiciary. He is also a candidate for the Chief Justice position has told the Judicial Service Commission.
Justice Chitembwe was responding to Acting Chief Justice Philomena Mwilu who wanted to know what transformation he would bring to the Judiciary as the incoming Chief Justice.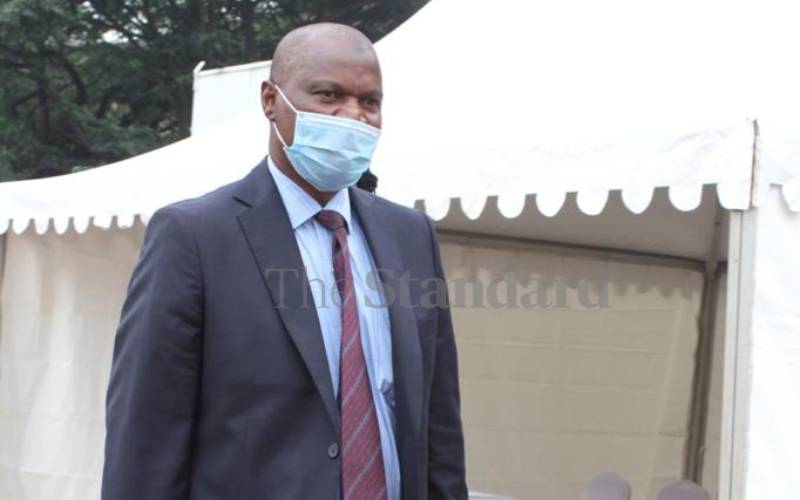 For a judge known for some controversial judgements, his date with the JSC commissioners will determine if he is suitable to take over the mantle from Justice David Maraga, who retired in January after four years at the helm of the Judiciary.
The 54-year-old Justice Chitembwe stirred controversy in 2016 when he set free a man serving a 20-year jail term for defiling a 13-year-old girl free on grounds that it was wrong to hand the man the heavy punishment when both were enjoying the relationship.
Chitembwe noted that the country should think of a way of changing the legal age in which a girl should be mature for sex to avoid jailing even those who have consensual intercourse with girls below 18 years.