Muslims warned against holding pre-Ramadhan party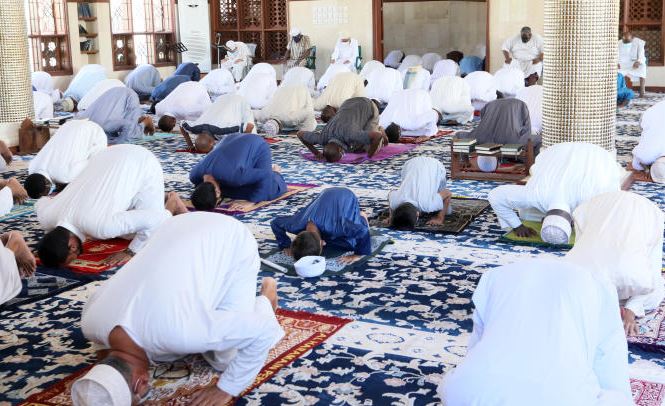 With Ramadhan just around the corner, clerics are raising concern over an age-old tradition to usher in the holy month that goes against the teachings of Islam.
Mfungo has been observed since time immemorial, the timing slotted to coincide with the weekend before the commencement of fasting.
"People have been holding parties where they binge on food and drink in anticipation of the month-long fasting, where eating and drinking for the next thirty days will not be permissible," says Ijlaal Yusuf, a father of three and chairman of Masjid Bilal Bin Rabah.
But many say the practice has morphed and now outrightly violates Islamic law.
"People are planning miraa (khat) chewing and drinking parties because they cannot drink, chew or smoke bhang after the onset of Ramadhan which is unfortunate," says Ijlaal.
Sheikh Rishad Rajab, Khatib of Masjid Jibran in Mtwapa, says receiving Ramadhan is a very serious part of readying oneself for the holy month and should not be tainted "by an orgy of sinning".
According to the Sheikh, Ramadhan is a month of mercy and forgiveness. "We cannot, therefore, prepare for a month of Rahma by chewing miraa, drinking and engaging in lewd acts that annoy The Merciful."
The Sheikh said the faithful should instead clean up their acts in preparation for the holy month.
"If you have been blessed to see another month of Ramadhan, you should mend fences with your neighbors, strengthen relationships with your family and friends and forgive all," said the Sheikh.
Supreme Council of Kenya Muslims Coast Branch chairman Muhdhar Khitami also said faithful should make peace with others before turning to Allah for forgiveness in preparing for the holy month.
"It is foolhardy to engage Allah for forgiveness without putting dealings with your neighbors," he said.
Sheikh Muhdhar added: "Some of those with the audacity to arrange elaborate mfungo celebrations are the same people who flood social media platforms with cosmetic messages like Ramadhan Mubaarak and Ijumaa Kareem."
The clerics also warned Muslims against engaging in prohibited sex. They said that was among the worst possible preparations for the holy month.
Scholars say the time people use for carousal to usher in the month of Ramadhan would have been better utilized in quranic recitation and reflection in readiness for the intensive worship associated with the holy month.