Court stops arrest of lawyers during curfew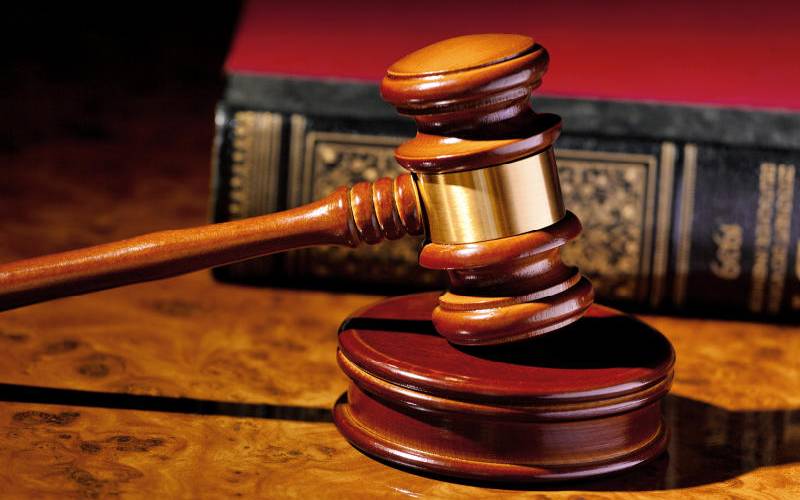 The High Court in Nairobi has temporarily barred the police from arresting lawyers and Independent Policing Oversight Authority (IPOA) officers during curfew hours.
The High Court order now gives lawyers some leeway as they legally seek to have the government recognise them as essential service providers.
Justice Anthony Mrima gave the direction on an application filed by the Law Society of Kenya against CS Interiror, Attorney General and Inspector General of Police after they were left out in the list of essential service providers.
"Pending inter partes hearing of the application, an order is hereby issued restraining the respondents (Interior CS Fred Matiang'i, AG Kihara Kariuki and IG Hilary Mutyambai) from interfering with, arresting and harassing advocates travelling to and from official business during curfew hours or outside the lockdown areas," Mrima ruled.
Public Order (State Curfew) 2021 published recently did not exempt lawyers and IPOA officers from curfew hours and restriction of movement, just like the one they contested last year.
In his ruling delivered on Wednesday, Mrima directed LSK to serve its application and petition to the respondents.
The LSK is seeking permanent orders restraining the State from harassing lawyers during curfew. It also wants the court to issue an order compelling the State to recognise advocates as essential service providers.
Public Order
"The court should compel the respondents to amend the Schedule to the Public Order 2021 and include lawyers in the list of "services, personnel or workers" exempt from the curfew period and restriction of movement," read the application.
LSK was responding to President Uhuru Kenyatta's March 26 directive that imposed a curfew between 8pm and 4am and restricted travels in and out of Nairobi, Machakos, Kajiado, Kiambu and Nakuru counties.
LSK deposes that it carries an important role in the protection of the rights guaranteed by the Constitution as outlined in an April 16, 2020, court judgement.
In the previous case, the court held that there was merit in the contention by LSK that its members should have been exempted from the operations of the 2020 curfew order.
"The court also held that advocates were essential to oversee policing of the curfew and issued an order compelling the respondent to include advocates in the list of essential service providers," reads the application.
LSK accuses the State of defying the order and refusing to amend the public order and omitted lawyers as essential service providers from the fresh schedule of 2021.
An affidavit by LSK CEO Mercy Wambua said IPOA plays a key role in providing civilian oversight over the work of the police in Kenya.
"The indiscriminate imposition of the travel restrictions raises concerns touching on the citizen's right to a fair hearing, which entails the right to choose an advocate of one's choice," she claimed.
The case will be heard on May 5.