Leaders ask President Uhuru to cushion citizens in lockdown counties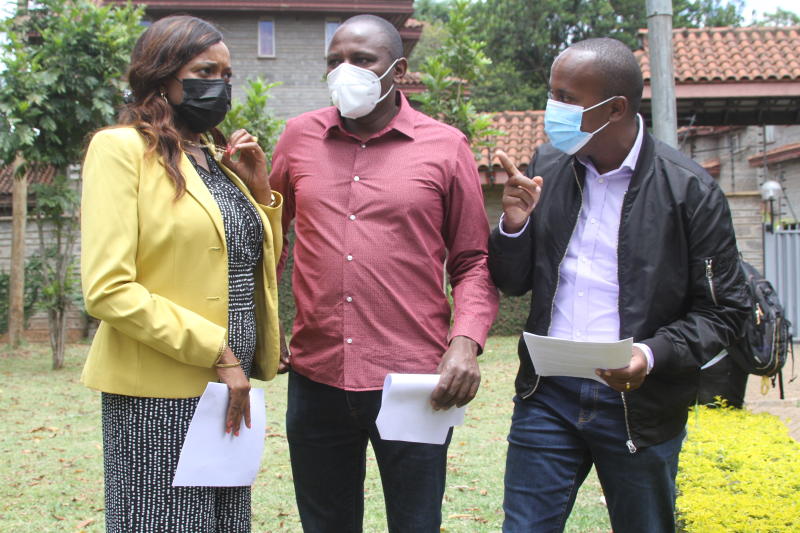 Leaders from the five counties facing lockdown have called on President Uhuru Kenyatta to come up with ways to cushion those affected by the lockdown.
This takes note of Uhuru's latter address announcing the recent Covid-19 containment measures that involve five of Kenya's most productive counties in terms of revenue generation to the government exchequer.
The leaders represented by Kikuyu Member of Parliament, Kimani Ichungwa, Nakuru Senator Susan Kihika and Dagoretti South MP, John Kiarie have asked the president to set up a lifetime fund that will offer stipends for food rations to a minimum of four million Kenyans across the five counties.
"In as much as we respect him taking advice given by the healthcare experts, these measures will adversely affect the livelihoods of millions of people," said Kihika.
She noted that despite the containment measures not being his prescription, the president owes people and families a duty of care.
"It is indeed his responsibility as head of state to ensure he not only protects the health and lives of people but also their livelihoods and dignity as human beings," said Kihika.
Since it will not be plausible to offer tax breaks to sections of the country as only five counties are affected, Kihika said the stipends will rescue people's dignities and be able to feed.
They also asked the government to offer support to the businesses affected by the containment measures such as hotels, suppliers, bars, those in the transport sector, and the entertainment sector by wavering loan interests for those servicing loans and a moratorium for principal repayment for at least six months and further support of government-sponsored business finance capital.
"Covid is now a full-blown social and economic crisis which we are afraid if not dealt with wholesomely will lead to a season of political instability for governments around the world with ours not being an exception," said Kihika.
The MPs also proposed the rollout of mandatory mass testing and vaccination programs in the regions affected.