Nyachae the no pushover politician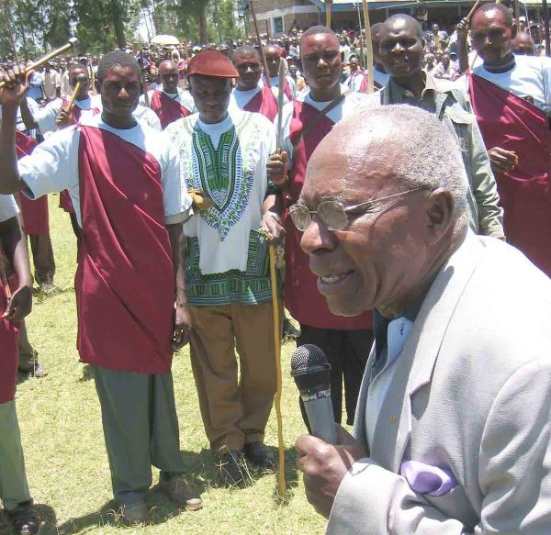 When Simeon Nyachae retired from the Civil Service at the position of Chief Secretary at 55 years of age on February 6, 1987, his intention was to concentrate on managing his vast business empire.
In his Autobiography; Walking through the Corridors of Service Mzee Nyachae from on which this story is based, Nyachae said that politics was the last thing that he had in mind at the time having decided to take some time to rest before fully taking over the running of his many investment ventures across the country and abroad.
Nyachae said that he decided to visit several countries overseas to relax his mind having come
from a very busy schedule as a civil servant in a period spanning over 30 years and that while in
Japan he learnt that some Gusii politicians had made statements aimed at undermining his image.
"I learnt that some Gusii leaders had met at Kebirigo Town in Nyamira County where they
made attacks on my personality in what I learnt was a wide sinister motive that was aimed at not
only undermining me but also my business investments in a scheme that also involved
other senior politicians who did not like the way I worked as a civil servant," said Nyachae.
The senior politician said that he came to discover that the open demonstration of protecting civil
servants from attacks instigated by politicians while serving as a Chief Secretary did not earn
him many friends in the political class with most of them seeing the time he had retired as their
best turn for payback.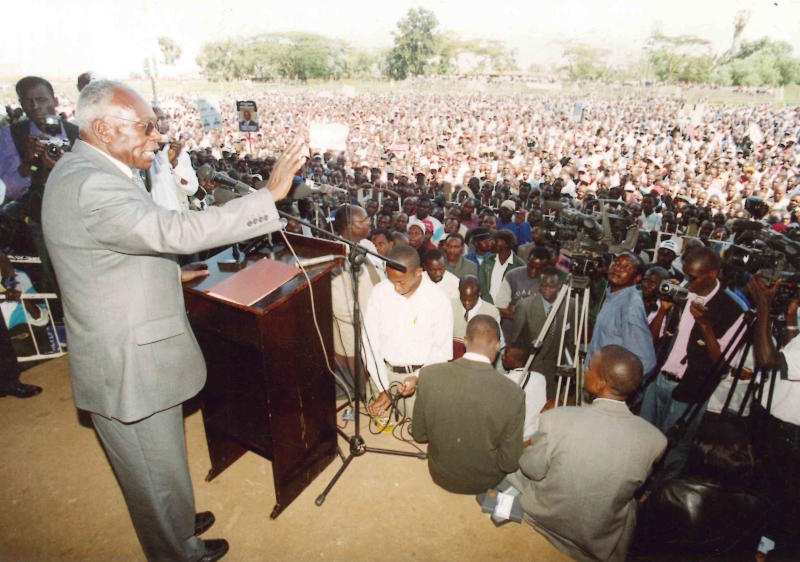 The former Cabinet Minister mentions the late Dr Zachary Onyonka who served in the
governments of Presidents Jomo Kenyatta and Daniel Arap Moi, Transport Chief Administrative
Secretary Chris Obure and then West Mugirango MP David Onyancha who later become a High
Court Judge as the architects of the Kebirigo Declaration that was aimed at bringing him down.
Nyachae said that the late Onyonka, Obure and Onyancha were the most vocal politicians during
the anti-Nyachae meetings held across Kisii and Nyamira Counties in what was appearing
they were working for some influential individuals in the ruling party KANU who resented his
move to tell them off whenever they tried to micromanage civil servants performing their duties.
"My detractors alleged that I intended to use my wealth to dominate Gusii leadership and
thereafter undermine the KANU Government, fortunately, their plans to undermine me before my
community failed after which it became necessary for the political system at the national level to
Undermine my business activities," writes Nyachae.
He said that he came to learn that some senior government officials had come up with a detailed
brief on how to undermine his businesses since he could no longer get import licences for spare
parts for his flour mills or edible oil machinery, his Sansora Bakery in Kisii Town was visited
almost on daily basis by public health officers on allegations of unhygienic conditions.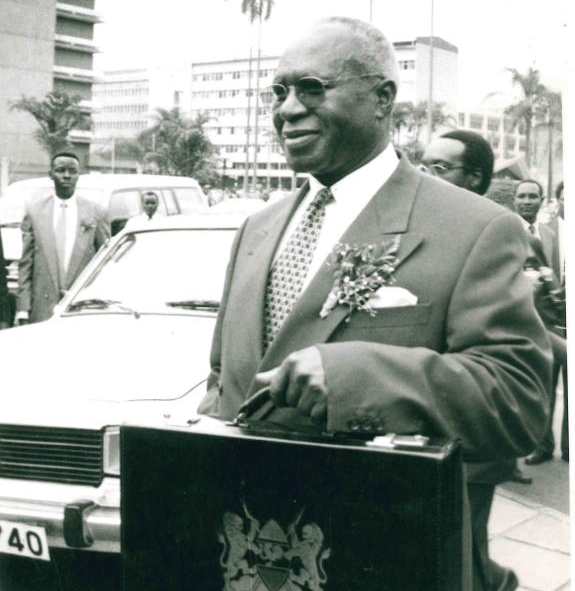 Nyachae said that farming operations at his Mau Narok Farm in Nakuru County faced problems
since it was a requirement that all harvested wheat should be delivered to the National Cereals
and Produce Board(NCPB) or the Kenya Farmers Association(KFA), with wheat delivered to
NCPB declared to be of low quality while wheat supplied to KFA given a fair grading.
He said that they also faced daily challenges of downgrading of milk supplied to Kenya
Cooperative Creameries from his farms yet non-parastatal companies which purchased,
processed and marketed the milk did not find any fault with the milk in what became clear to
him as efforts to cripple him financially.
"Before my retirement, I had decided to gift myself a good car having worked hard both in
government and in my business ventures, I decided to import a Mercedes Benz 500 for my
personal use with the car being seized by customs officials for no clear reasons with this
happening simultaneously as the rallies in Kisii to malign my name," said Nyachae.
The former Minister explains that his son Charles Ayako who is a Lawyer went to enquire about
the seizure of his luxurious vehicle and in a surprise turn of events a customs official bluntly told
his son that there was no way someone will be allowed to have that car in the country unless
that person wanted to have powers similar to those of the President.
Charles then filed a suit in court challenging the holding of his father's vehicle without a valid
reason and that it was after the Attorney General was served with summons that the vehicle was
released seven months after it was seized and by the time he got it had been vandalized and he
had to order for some new spare parts from Germany.
Nyachae said the happenings after his retirement forced him to join politics with the express
purpose to protect his investments, he made his political debut in 1988 when he applied for
nomination to contest for the Nyaribari Chache Parliamentary seat with the sole purpose of
getting to parliament to fight against injustices meted out against individuals and groups who
were not singing the tune of the ruling party.
"Although my name was in the printed list of applicants when the national committee for
nominations met my name had been deleted, I have never known who actually directed for the
deletion of my name from that list, the deletion locked me out of the 1988 general election after
which I decided to concentrate on my businesses," said Nyachae.
In 1992 the late President Daniel Arap Moi managed to convince him not to leave KANU
despite emissaries from the Forum for the Restoration of Democracy(FORD) and Democratic
Party(DP) approaching him following a breakfast meeting they held at the late President
Kabarak home with assurance that nobody will interfere with his businesses.
Nyachae was elected as the Nyaribari Chache MP on a KANU ticket in the 1992 general election
with President Moi appointing him as the Minister for Agriculture and was later transferred to
serve in the ministry of Water in 1997 and later appointed as Finance Minister when he was re-
elected during the 1997 general election where he served until 1999 when he resigned.
The former Minister said that he decided to resign from government as a matter of Principle after
he was moved to the Ministry of Industry and that he did not talk much about it contrary to
some propaganda being spread by some politicians that he did that because he had been moved
to a less glamorous ministry.
"In the year 2002, I decided to contest for Presidency using the Ford-People Party ticket
because I believed in leadership that positively serves the people with my focus being on how as
a government we will be able to improve the lives of Kenyans since I believe that our country is
our very first gift from God who created us in his own image and likeness," said Nyachae.
During his 15 years as MP Nyachae had a committee that identified projects within his
constituency that required funding from his personal salary and personal resources as a way of
appreciating the blessings of God in his life which led to the improvement of health centres and
schools in the entire constituency.
In 2005 Nyachae had a hip replacement surgery after which he made a decision to retire from
active politics and communicated that decision to his party leadership and supporters something
they declined with delegations visiting his Nyosia home in Kisii asking him to rescind that
decision after which he vied in the 2007 elections reluctantly.
He said that he did not regret the outcome of the 2007 general election in which he lost to Dr
Robert Monda since it facilitated his wish to retire from public life as he had wished prior to that
giving him an opportunity to offer guidance and management to family investments.