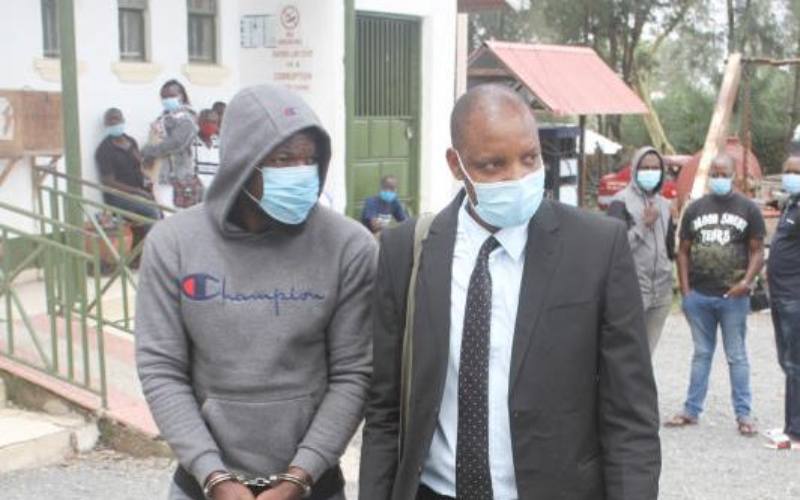 It all started as casual flirting at a city gym in the middle of a pandemic.
It ended tragically with the death of a 34-year old lawyer.
And now, the 10-month romance could be escalated into a lengthy jail sentence for a man whose relationship was the envy of neighbours at their Syokimau home.
From the beginning, the relationship between Elizabeth Koki and Christian Mwambay Kadima raised eyebrows. Some out of wonder and most, out of curiosity.
Their story starts in front of vanity mirrors at a gymnasium along North Airport Road. Koki was a regular patron at the facility and wanted to look and stay fit when she joined the fitness club.
Read More
At around the same time, Kadima had just been hired as a fitness instructor.
The charming Kadima, a fitness freak was good at his job. He knew the right tunes and moves to help clients attain their fitness goals.
But there was something else about him.
Patrons who spoke to The Sunday Standard say he was well-spoken and had a great sense of humour.
These two qualities endeared him to many clients especially women who frequented the gym.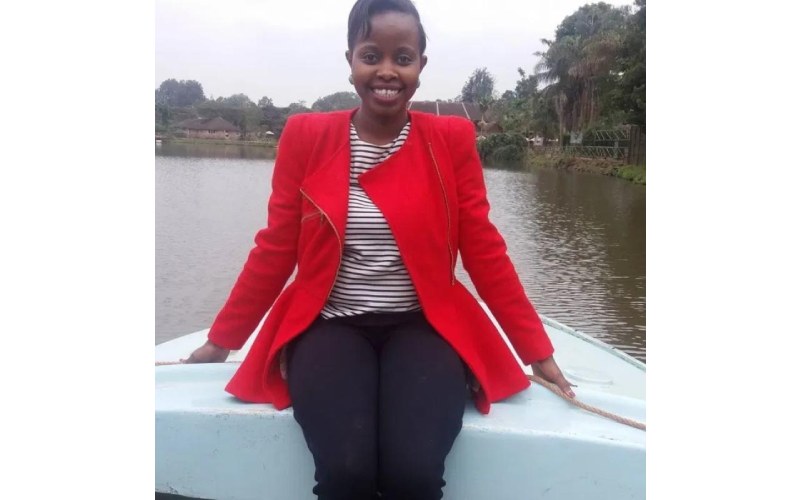 And that explains how Koki fell for his charm. And he became more than her personal trainer.
One thing led to the other and within a short while, the duo were an item.
Roller coaster love
From how they two operated, it was evident Koki believed in the inherent goodness of the universe.
"She believed in reading the signs," a friend says.
In the 10 months that followed her first meeting with Kadima, it was a roller coaster love. It looked like a match made in heaven.
Within a short, they started talking of marriage.
"When you trust God with your dreams, they will materialise better than you expect. When you are in alignment with the desires of your heart, things have a way of working out," read a past Facebook post from Koki when their romance was at its peak.
Then suddenly, things started going awry for the couple.
A statement by Koki's househelp to the police on January 7, hours after she was found dead in her room, gave a peek into the last few weeks of the relationship.
She had told investigators that Kadima had become a regular visitor to Koki's house since his first visit in April 2020.
She said that she simply understood Kadima as Koki's friend and that at times, he would have dinner at their home and leave.
In the statement, she also said on the day Koki is believed to have died, she heard her scream in her bedroom.
She however did not bother to find out why the boss was screaming. She said that was not the first time it was happening.
Like on previous occasions, the househelp ignored the screams, hoping that by morning, things would have settled down as they always did. But on the tragic night, it seems things got deadly, literally.
At dawn, the househelp woke up to her normal chores. But when her employer failed to wake up by 10am, she sensed something was amiss.
She went to her room and discovered Koki's lifeless body.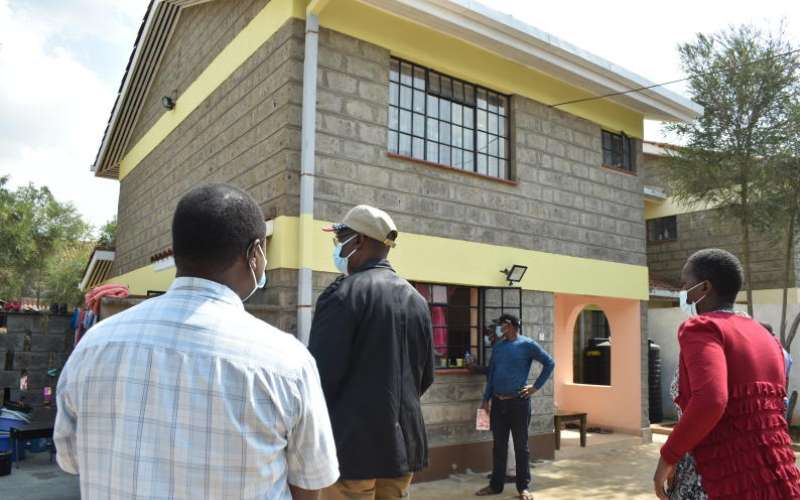 By then, Kadima, who was the last person to be seen with Koki, had driven around the city for a greater part of the night and ended up in a guest house in Riruta.
Our investigations reveal that Kadima had a checkered life.
Last week, Machakos County Directorate of Criminal Investigations boss Charles Mutua said Kadima had multiple identities.
Mutua said Kadima was in possession of a Nigerian passport, but claimed to be Congolese of South African descent.
Mutua also said Kadima was in possession of multiple identification documents indicating different nationalities.
"The suspect does not have travel documents. We shall find out his details as we conduct investigations," Mutua said.
Mlolongo DCI has written to the immigration department seeking information on Kadima's travel history in and out of the country.
The details provided will help the investigators get his true identity.
People who have interacted with him describe him as social.
Officers at the Mlolongo Police Station say the man has a good sense of humour and liked to crack jokes even when behind bars.
On an ordinary day, Kadima would end his evening by visiting a pub on Mombasa Road where he enjoyed his whisky, while singing along to lingala music.
Even with these cracks and apparent frequent lover's quarrels between the couple, those who knew them say they never thought the relationship would end tragically.
Anne Mwende, a neighbour, says she had an opportunity to interact with the couple on several occasions.
"They were just perfect. Kadima is a humorous person and it was evident that Koki enjoyed his company. I am shocked, it's hard to believe what has happened," Mwende said.
At her law offices in Parklands, Koki had carved out a section in her busy office and reserved it for Kadima. He often operated from this space when visiting her at work.
Like many other trusting couples, the two also had a joint bank account.
Last Monday, the police moved to court to seek orders to stop any transactions on the account.
Government Pathologist Johansen Odour has since conducted a post mortem that confirmed that Koki was strangled.
In his finding, Dr Odour noted there were visible scratch marks around her neck giving an indication that she could have been attempting to free herself from her attacker.
Kadima too is reported to have given the police his version of the events of that night.
Athi River DCI boss Vincent Kipkorir said though Kadima was yet to record his statement, he told investigators that on the night of her death, a fight broke between Koki and him.
He said on that tragic night, he indeed visited Koki after she invited him over for dinner.
But when he arrived, Koki asked him for his phone, then a confrontation ensued.
"Kadima says it is at this point that he walked out in a huff," Kipkorir said.