The economic and social upheavals that roiled the country in the past nine months impacted citizens in different ways. From the loss of dear ones to opportunities that were snatched away, it was a trying period. But 2021 offers the opportunity to give thanks that we are still alive and we can look forward to a better tomorrow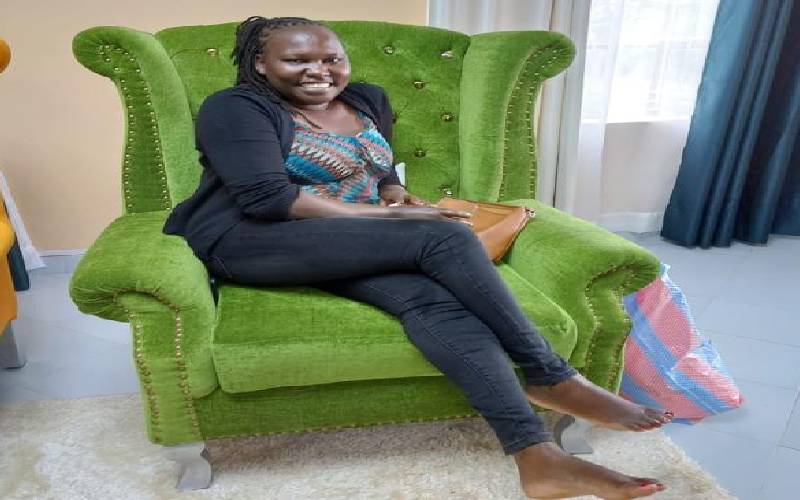 The year that many have described as horrendous, confusing, and full of anxiety has finally drawn to a close. It has been a season of losses: lives, jobs, hopes, and a part of the self. When people made plans for 2020, not even in their wildest imagination did they think a pandemic that started in far-off Wuhan would ripple across the globe and impact different aspects of their lives. As the New Year begins, they can only hope that it brings good tidings; that it will be a season of restoration and a time to hit the reset button.
Lillian Nyansera: I lost my parents to Covid-19 in six days. This is the year to let go and find inner peace.
"We were preparing for my brother's burial in October when we noticed my parents were looking sick. At first, we thought it was the burden of grief. Then came the incessant coughing and loss of appetite. We took them to a physician in Kisii town. By then, my mum was showing signs of confusion and dad had shortness of breath. The doctor ordered for mum to be admitted. Dad insisted on going home, saying he wanted to bury his son. Mum was put in the high dependency unit and we had to postpone my brother's burial.
My dad's breathing became so weak that we had to force him to go to the hospital. Their condition started worsening so we thought it wise to put them in an ambulance and take them to Kenyatta National Hospital (KNH), which has experienced doctors. They were put in the same ward. Do you know the worst part about having a Covid-19 patient? It is when they tell you to leave and not come back. You can only see your patient through a window. We were told the hospital would call if there was a change in their condition.
Read More
When I called to ask how they were faring, I remember the doctor kept saying mum's condition was not good. He kept saying the results of the scan on her lungs were bad. Just bad. They had to take her to the intensive care unit (ICU) and induce a coma. It was horror. The waiting. The calls. Then we got another call that dad's condition was worsening and he was in the ICU, too. I remember the call that shattered us. It came on a Sunday. I was told the doctor wanted to talk to me about mum. I didn't need to be told what it was about. I knew there and then that mum had died.
My relatives and I rushed to KNH but we were told we couldn't view the body because of Covid-19 protocols. We were also instructed to bury her immediately. My dad was still in hospital. No words can explain our pain. We transported mum's body to Kisii and started planning my brother's burial.
We would call regularly to check on dad. One Sunday, the doctors were not forthcoming about his progress. They asked us to go to KNH and check on him. When my brothers went, they were told dad had died the previous evening.
To say it has been the worst year does not describe it well. We have cried, prayed, wondered why us, and now we are hoping 2021 brings healing and peace of mind. We hope there will be no more Covid-19 deaths.
We are also hoping 2021 is the year of forgiveness. Our family experienced stigma when people heard my parents died of Covid-19. We had a funeral but we were cooking for ourselves, driving ourselves around, and even phone calls to condole with us were few. We are learning to let go. May 2021 be the year for peace.
Kavita Ndolo: I got an opportunity to study in Canada but could not go. 2021 is the year of starting over.
"I had everything ready in preparation to take up a scholarship to study at Beedie School of Business in Vancouver, Canada. I had been chosen because of the impact of several community water projects I had done in Misuuni, Machakos County. I studied engineering at the University of Nairobi and was looking forward to how the business course would help expand my projects. When Covid-19 happened, the embassy closed and I could not get a visa. Restricted travel plans also meant I had to stay home. Instead of brooding over the lost chance, I continued working on different projects and even started farming on a large scale. There were many challenges in between, but what matters is that we came out of it alive. I am leaving 2020 with many lessons; the greatest one is that life is unpredictable. You have to live for the moment. In 2021, I will run more, read more, and get immersed in projects that build people around me. I will not dwell on the many opportunities that might have slipped by because of the pandemic; instead I will focus on the opportunities that lie ahead.
Amina Kazungu: I lost jobs and struggled to feed my family. May 2021 bring blessings and more food.
"I have 11 children aged between three and 17. I used to do manual work in Kilifi County to feed them. One day, I was listening to the radio and they were talking about this dangerous disease that was killing people. I heard that Kilifi was affected but I did not know much about the disease. I was told I could no longer go to offices to look for work. I tried farming but it did not work out. We slept hungry for many days. I do not know how to read or write so I stayed next to my radio to try and understand why I was not allowed to work, and when it would end. I remember feeling hopeless. I did not have even a five-shilling coin in my house. I would tell my children to visit neighbours to see if they would be fed. Sometimes they got lucky, other times they did not.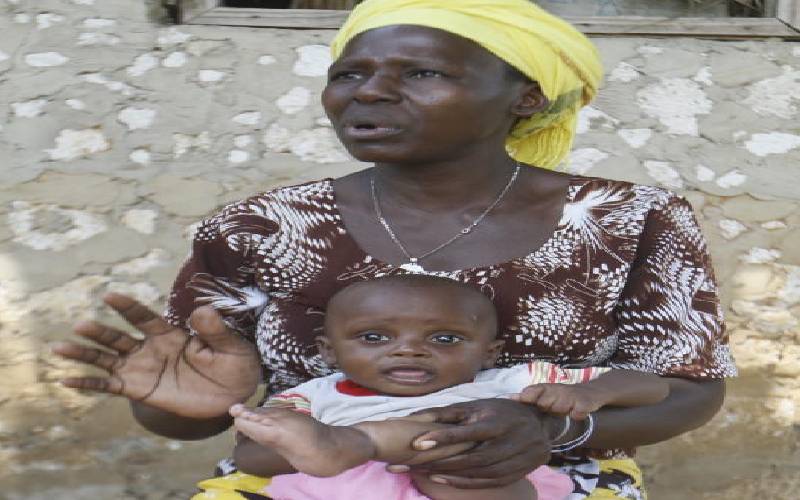 Schools are reopening on Monday and the children need fees and basic necessities. I am worried and I do not know who to ask for help. I keep praying that 2021 brings more blessings. I have a cashew tree in my compound that I hope will flourish so that I can make sales. I am hoping for more food, and that when I tune to my radio, the taarab music that I love will be played and replace all the sad news about coronavirus that I have listened to in the past months.
Wilberforce Olum: I went back to secondary school at 38. I hope 2021 will be the year of fulfilment of delayed dreams and ambitions: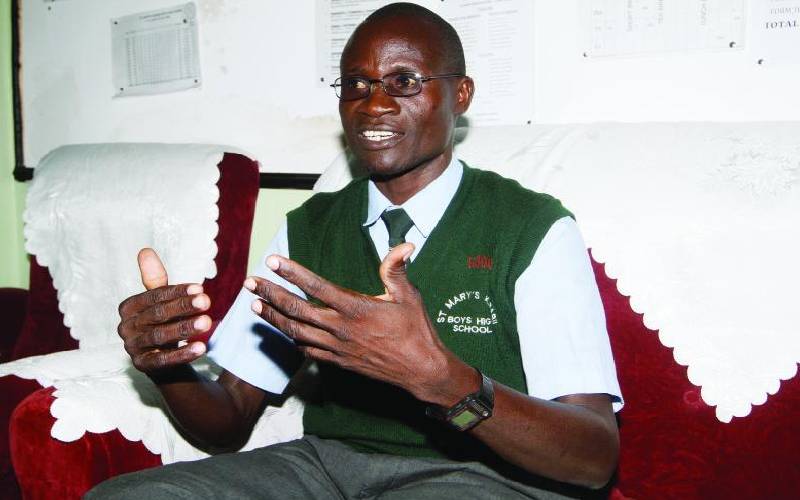 "I started secondary school at the age of 38. I was filled with self-doubt when I joined Kibabii Boys in Bungoma as an adult student among teenagers. Some were almost as old as my own children. If everything had gone according to plan, I would have completed secondary school this year. Coronavirus changed everything. 2020 was a hectic year. Not only was my schooling interrupted, but I also got sick. I had dysentery, and as I was beginning to heal, I got a brain infection. My eyesight got affected. I have been in and out of the hospital. I do not want to dwell on the gloomy things. We are reopening next week. I have been following the news about how there is a more contagious strain of the virus and it scares me. I hope it will not interfere with us because I am an older student and time is not on my side. I made a commitment to myself and my children that I will get my Form Four certificate. My eyes are fixed on that dream. I hope 2021 is the year that people like myself with deferred ambitions see those dreams coming to life.
Gertrude Chivaye: I had spent almost Sh800,000 on IVF. I had to stop going to the hospital. May 2021 bring more babies.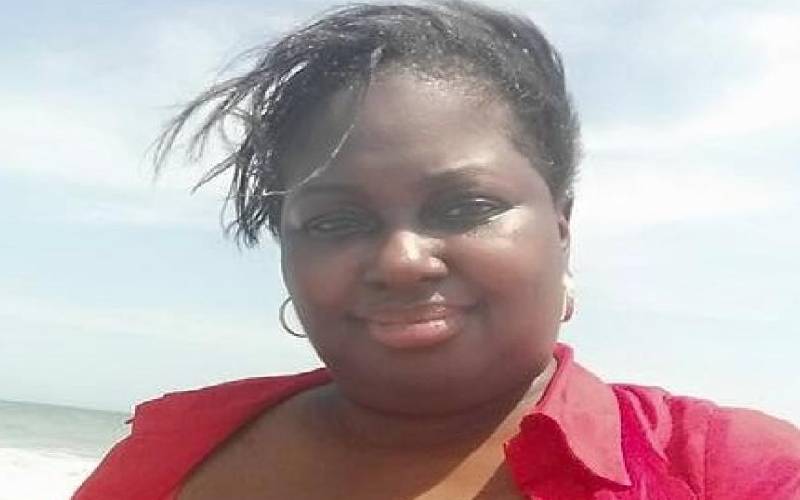 "This is my seventh year in marriage and I still don't have a baby. My husband is supportive, but at night when he cannot hear me, I cry myself to sleep. I want to carry my baby. I have taken so many drugs, gone for many tests, and sunk into depression. In February, I started in vitro fertilisation after wallowing in self-pity for many years. We used up most of our savings on fertility sessions and visits to the doctor. Our doctor is in Nairobi and we live in Nanyuki. When the Government imposed travel restrictions, we could no longer go for the tests and procedures. My heart broke because I felt we had been so close to success. The setbacks made we want to give up. Our marriage was also sorely tested because I was always irritable. I want to try IVF again. I hope 2021 is the year I finally suckle my own baby. The lost year has also allowed us to think about the possibility of adoption. I am getting impatient, but I hope things will get better and we will soon forget the pain we went through.
Dr Matilu Mwau: I lost plans, time and friends. May 2021 be the year when we get a vaccine and normalcy returns.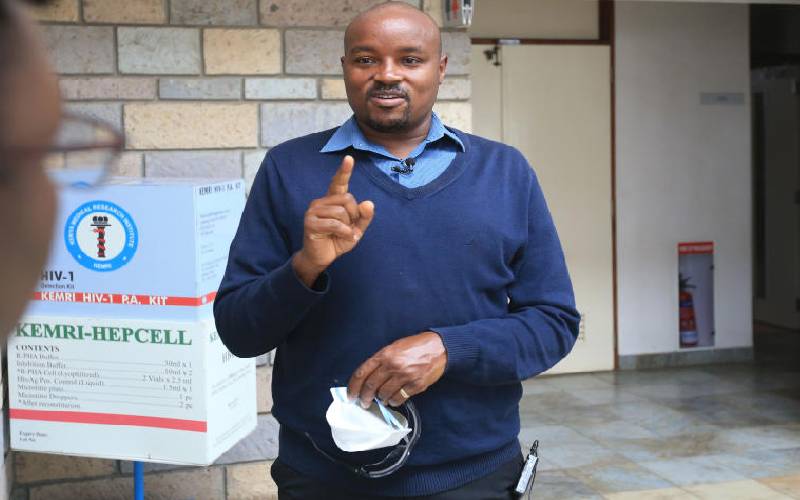 "When the year started, I had exciting plans. I wanted to give back to society. I had aligned my research plans on HIV and other diseases at the Kenya Medical Research Institute. My focus was on HIV drug resistance testing. I also had PhD and master's students that I planned to supervise and we had put everything in place, ready to start. I had also decided to spend more time with my family and do things that I loved. Then coronavirus happened and everything stopped. Suddenly, this disease took over my life. We would hold meetings over weekends and at night where we had many anxious discussions. There were so many losses. We lost time, we sacrificed what we had, and sadly, some of us got sick in the process. The deaths that happened to medics rattled us. I lost someone who was close to me. I am hoping for a vaccine that is accessible to all in 2021. I developed leadership skills in the process of handling the fallout from the virus, and I am hoping to use them to become a better researcher and work with more students.