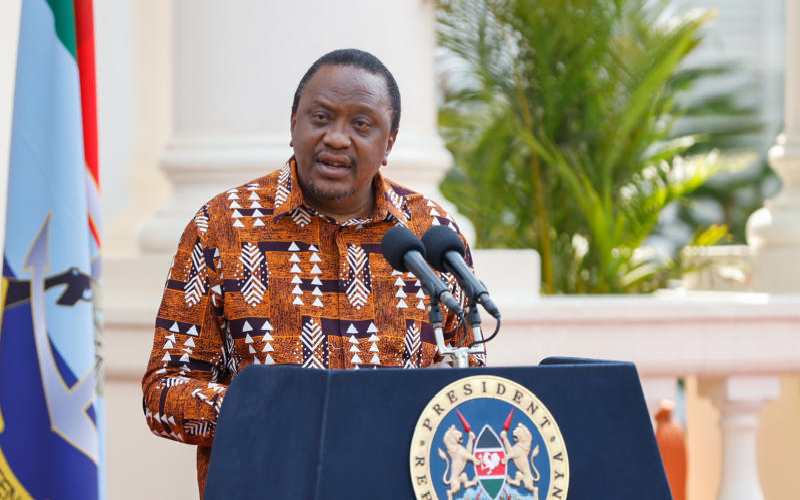 The government will be expanding land in Nairobi National Park to conserve the environment and wildlife for future generations.

In an event at Ardhi House on Tuesday, President Uhuru Kenyatta said that the time has come for national parks and reserves to have their title deeds to protect them from land grabbers.

"From the time Nairobi National Park was established, instead of stripping land from the park, the government is increasing the land so that we can preserve that park not only for us but for our children's children," said President Uhuru.

The announcement came during the issuance of title deeds to Samburu County pastoralist communities.

"We don't want to continue talking about issues of land but bring solutions to land matters so that the citizens can go on with their lives and together we can expand our economy," said the President.

The President said that the initiative will bolster the local industry and offer jobs. The government has drawn a plan of having producing title deeds to approximately five million Kenyans within seven years.

In the meeting attended by governors, President Uhuru acknowledged efforts of Kitui Governor Charity Ngilu in reforming the lands sector saying some of the current achievements were started when she served as the minister.
"More than five million Kenyans have been able to get title deeds for free and that is my joy," he said.

The Head of Stated that the move has allowed people to grow and have the confidence to build permanent houses and increase productivity from the land because they are certain the land is theirs.

The process of handing title deeds to Kenyans will be ongoing in different parts of the country like Kilifi, Kwale, Meru, as revealed by the Head of State.

President Uhuru also addressed the community conflicts which normally arise from the ownership of community lands withy no papers.

"We want to ensure that citizens have that title deed and it's their leaders not the government that will decide how the land will be used according to the needs of the community," said President Uhuru.

The President challenged the governors to set aside pieces of land in the counties for local investors who will promote locally manufactured products. He launched the vehicles assembled in Kenya meant to be used by officers in the Ministry of Lands to distribute title deeds across the country. This, the President said, depicted that the country had come of age in the manufacturing industry.

"Before you (governors) go to buy anything you need in the county or ministry, investigate whether you will get that product made in Kenya and that is where you should give priority.

Set aside pieces of land that will allow investors to invest in, make factories and offer employment for the youth. Find ways to expand your towns without chasing investor's away because of high land rates. We must have government land that is affordable to business people," said President Uhuru.