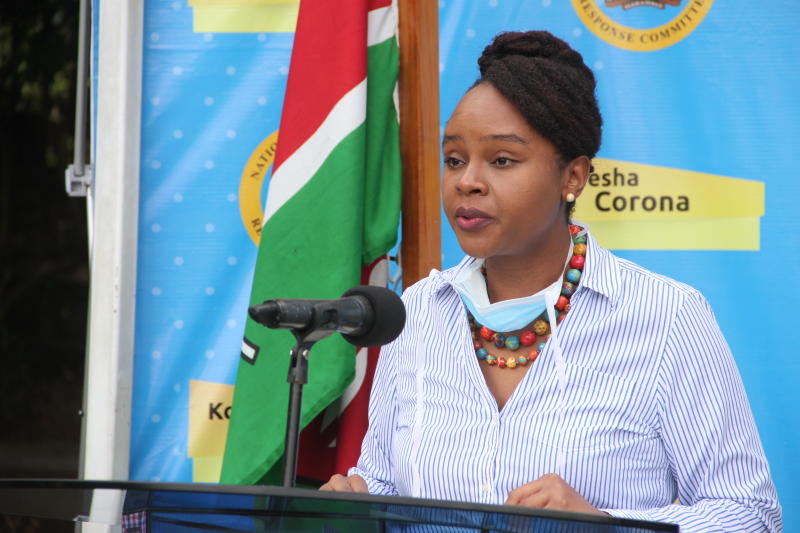 Kenya has recorded 139 new positive coronavirus cases in the last 24 hours increasing the caseload to 37,218. The figure signifies an increase of 41 cases on yesterday's tally, on the fateful day that the country lost nine more people to the virus. The country's death toll has now climbed to 659.

Health Chief Administrative Secretary Dr Mercy Mwangangi, during the Covid-19 update, announced new burial protocols weeks after the ministry declared that bodies of the victims are not contagious.
"The families will from now henceforth take center stage in burial ceremonies with the MOH officials only present to guide the process to ensure continued safety," said Dr Mwangangi.

She said the families are allowed to conduct the burial ceremonies in accordance with their cultural beliefs, and will select members less prone severe illness to take part in the exercise. Those present at burial sites are also encouraged to use PPEs and adhere to the already existing reommendations of wearing masks and keeping social distance.

Out of the 98 cases coming from a sample size of 1,774, only two are foreigners while the rest are Kenyans. 112 of those infected are male while 22 are females. Still in the demographics, the oldest person who contracted the virus in the past 24 hours is 82 years and the youngest is aged 4.

198 patients also recovered from the bug. This implies that the total number of recoveries is 24,147. 46 of those who recovered have come from home based-care while 152 have been discharged from different health institutions.
Nairobi leads with 46 cases followed by Kisumu with 44 cases, Mombasa 9, Kajiado 9, Kericho 9, Kiambu 9, Laikipia 4, Machakos 3, Nakuru 2, Garissa 1, Kirinyaga, Kisii, Makueni, Meru, Embu and Turkana have one case each.
Dr Mwangangi has also reminded Kenyans that the Ministry of health maintains its testing protocol and will not be testing asymptomatic patients.
Read More