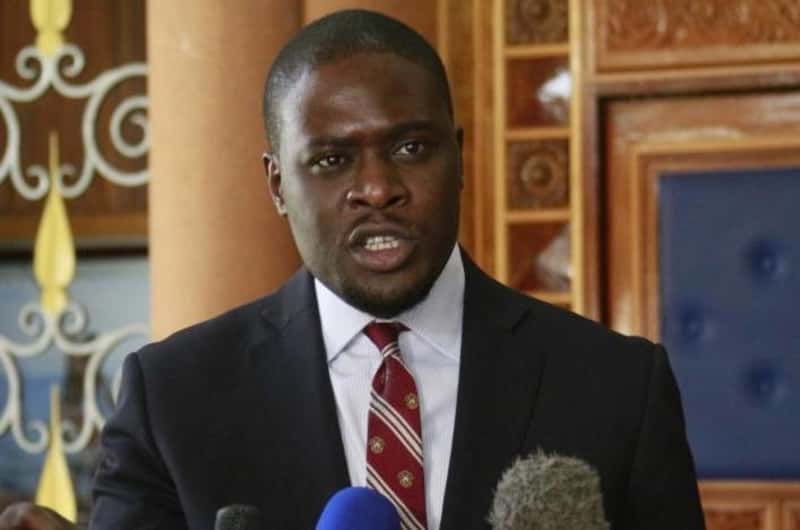 The International Centre for Policy and Conflict (ICPC) has supported the Sakaja-Linturi amendments of the Revenue sharing formula.

"If Senators will proceed to vote, it will be on Sakaja/Linturi amendments nothing else. The controversy surrounding the revenue sharing has nothing to do with 1 man 1 shilling. That is just a political mantra to fool and brainwash some parts of the country," partly read the statement by the NGO.

According to the NGO, the principles of revenue allocation according to the law include a public finance system that promotes an equitable society, expenditure that promotes equitable development of a country and special provisions for marginalized groups and areas.

"Constitution 2010 obliges the state to redress the legacy of inequitable development, marginalisation and exclusion, and to pursue development convergence across the country. While development disparities may persist for different reasons, no community or part of Kenya is entitled to more development than the other using public money," read the statement.

ICPC has also alleged that external forces have attempted to stifle the passing of the amendments by arresting senators a day prior to the vote.

The NGO blamed the presidency for "systematically killing devolution" and is confident that Kenyans will reject such a scheme.

"Kenyans stand for constitutionally sanctioned equal society and public expenditure that guarantee equitable development across the country."

Added to the list of those crucified by ICPC is the treasury which according to ICPC is "binding and executing order to the presidency".

"The claims by Treasury that its hands are tied in releasing funds to Counties are false and treacherous. Treasury has flatly refused to accept the constitutional reality that it is a national institution serving two levels of government equally and fairly. Treasury should immediately without prevarication and excuses release the fifty percentage funds to the Counties," reads the statement by ICPC.

The NGO maintains that at the core of the 2010 constitution is the covenant to uphold the dignity of every citizen, every community and region.

A faction styling itself as 'Team Kenya' is now supporting Meru Senator Mithika Linturi's proposal to amend Sakaja's proposal. Sakaja, in his amendment to the Senate Finance report on revenue sharing, had proposed that the baseline for the counties allocation be retained as in the 2019-20 financial year to be Sh316.5 billion and any other amount over and above that, the parameters as set out in the report, should be applied.

The process to modify Sakaja's proposal with amendments from Linturi's is expected to be ready by August 10 as the two senators work together on a merger. The debate to pass the final version of the amendment slated for Tuesday, August 11.