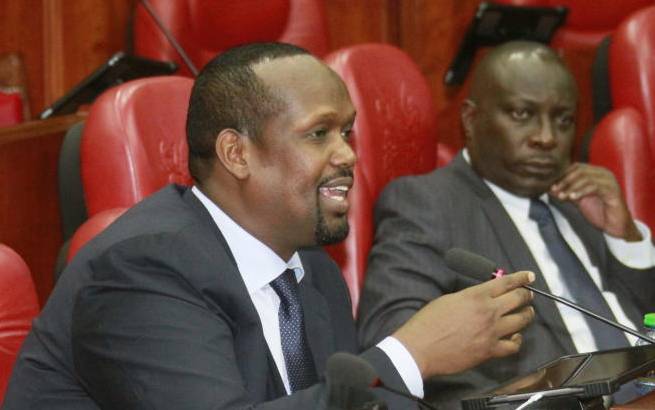 The MCA of Morothile Ward in Mandera County Abdullahi Yunis Guliye has come under fire following his recent allegation that his ward had not received any development funds from the county. In response to his claims, Mandera County Chief of Staff David Ohito hit back and accused him of "sleeping on the job" and failing spot the numerous projects undertaken by the county government in his ward.
"Mandera County Government wishes to set records straight and dismisses his baseless allegations not supported by any material facts and couched with propaganda. His theatrics cannot pass unchallenged. For the record, Morothile Ward has received in excess of Kenya shillings 136 million in development funds," read a statement by the Chief of staff Mr David Ohito.
Ohito went ahead and highlighted all the projects executed and those in progress in the second smallest ward in the county.
"The ward has received numerous development projects prioritised by its leaders and residents through public participation programmes over the last five Financial years ranging from Roads, Water infrastructure, Health Infrastructure, Market Sheds, Boreholes, Social Support to the women and youth groups by proving them with sewing machines, ECD materials," read the statement.
Read More
According to the statement, about Sh110 million has been pumped to projects in Morothile between 2019 to present in the construction of the Awara-Morothile road which is still ongoing. Also, there are solar streets, drilling and equipping of a borehole, renovation of kiosks, the supply of early childhood education material to Ashabito and Morothila Primary school and the extension of piped water to the Morothile community.
He further revealed that 1,328 needy students from Morothile Ward have received bursaries through the Bursary Fund disbursement totaling to Sh4.3 million over the last three years. Ohito described the move by the young MCA as "dishonest and a show of hypocrisy from the honourable leader".
The county official said Guliye's statement could have been a personal vendetta he developed after his de-whipping by the Jubilee Party and has nothing to do with the allocation of funds.
"Mr Guliye who now purports to have NOT seen any development fund allocations to his Ward has been a member of the Assembly Budget Committee since his election in 2017 up until last week when he was de-whipped by the Jubilee Party," he noted.
Guliye became a sensation in Mandera after scooping the 2017 MCA seat in Morothile Ward after defying the elders' choice through negotiated democracy. Very few thought the Young MCA who lost in 2013 would win the elections in 2017.