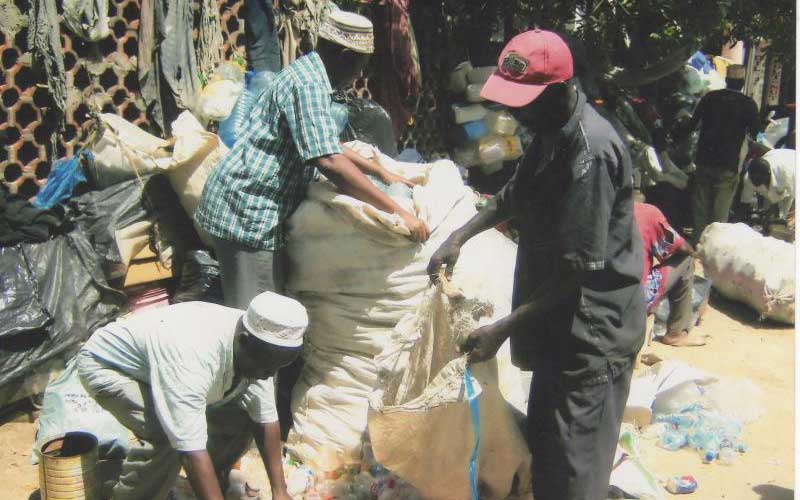 When the wheels of justice finally grind to a halt after decades of litigation, hoping, waiting and praying, what options does a bunch of 2,000 Tanzanian retirees have?
Rather than give up the fight and wait to die, the disenchanted pensioners took a bus from Keko Matimila in Tanzania, traveled through Dar-el-Salaam and ultimately ended up in the streets of Nairobi in the dead of night.
Christmas was approaching and the law firms in Nairobi were closed for the holiday. Frank David Omary and Farisi Mshina had no friend in town. Their only contact was a taxi driver, whom they poured out their frustrations and troubles. The streetwise driver called his brother who said he knew a lawyer who could help.
That way, the fate of these old timers, in their sunset years, was thrust on the shoulders of a 31-year-old Kenyan lawyer, Kevin Turunga Ithagi, who now has a herculean task of untangling a legal matrix which started 15 years before he was born.
They hope this young man will give them what Presidents Julius Nyerere, Ali Mwinyi, Benjamin Mkapa, Jakaya Kikwete and John Pombe Magufuli could not. The pensioners are tired of losing. They have appeared before 31 judges who have separately listened to their cries since 1976 and dismissed their numerous applications and appeals. Although their lawyer is a relative greenhorn having practised for five years and may be required to fly thousands of kilometers to London to prosecute their case, he believes in their cause.
He is their only hope now. A 10-judge bench of African Court on Human and People's Rights was the latest to reject their petition, in effect turning upside down the lives of the employees who were working in various departments of East Africa Commission. EAC operated harbours, airports, airways and roads on behalf of the three states of Kenya, Uganda and Tanzania before it was disbanded in 1976 following irreconcilable differences among the neighbours.
This marked the beginning of a nightmare for more than 30,000 Tanzanians formerly employed by EAC as their pensions were locked up in their former employer's coffers.
Complex process
The winding up of the commission and the distribution of its assets and liabilities was a complex and protracted process which ultimately ended on May 14, 1984 when Tanzania, Kenya and Uganda signed the East African Community Mediation Agreement.
It would take three years for the formulation of the East African Community Mediation Agreement which was assented to by Tanzania on July 30, 1987, finally offering the long suffering former EAC workers a ray of hope.
According to the mediation, at the time of the divorce, EAC had assets worth $1.432 billion (Sh144.691 billion) out of which Kenya got 42 per cent ($110.207 million or Sh11.119 billion) while Tanzania got 32 per cent and Uganda had to be content with 26 per cent.
At the same time, the three partners had to share out the liabilities which totaled $344.296 million on a ratio of 42 per cent for Kenya, Tanzania 32 per cent whole Uganda was to shoulder 26 per cent.
According to documents filed in court, the Tanzanian government started paying the pensioners on November 29, 1999 but some ex-workers complained that they had been shortchanged. This prompted Earnest Karata and others to file a civil case in 2003, but this was resolved following an out-of court settlement when the government and the petitioners filed their consent in court on September 21, 2005.
Unhappy with the payments, 5,598 pensioners filed a case on October 15, 2005, five years after the original case was resolved.
The petitioners gave an example of Andrew Ngindo who had worked for EAC for 497 months or 41.4 years and had a salary TzSh2,250 by the time the commission was disbanded.
The court was told that Ngindo was entitled to TZSh1.12 billion (about Sh49.2 million) while the grand total of all the pension due to all the claimants translated was TZSh416.1 billion (about Sh20 billion). Consequently, the petitioners wanted the court to grant them a certificate indicating what each former worker was entitled to.
Their petition
The pensioners's dreams for billions however came crushing on May 23, 2011 when High Court Judge Dr Fauz Twaib dismissed their petition.
"From the foregoing and based on the material made available to me in this application, there is no entitlement that remains unpaid by the respondent. If anything, there is an over payment to those whose house allowance was wrongfully included in their annual pensionable emoluments," Justice Twaib ruled. He further ruled that there was no shortfall in payment and declined to issue the certificate the pensioners were seeking and dismissed their application.
"I know that this case has generated a lot of emotions in and outside court. That much was obvious during the proceedings in open court," he ruled.
"I believe on the part of the applicants the emotions emanate from a genuine belief that they were entitled to various reliefs. I am not pretending these emotions will now recede. However I am comforted by the though that my decision is a based on law as I understand it."
Away from courts, the petitioners had at one point written to President John Pombe Magufuli seeking his intervention, but his response through one of his advisers was as short as it was heartbreaking.
The response dated February 3, 2016 by TM Mwenempazi noted that the President could not intervene because the issue was being litigated in court, adding that doing so would be tantamount to interfering with the Iindependence of the judiciary. Magufuli advised the petitioners to go to court and seek a certificate which would then be presented to the Attorney General for onward transmission to Treasury for further action.
Their last ray of hope was however extinguished by the African Court on Human and People's Rights where they had lodged a petition claiming that their rights had been trampled upon by the government for failing to pay their pension for over 40 years.
Judges Elsie Thomson, Gerard Niyungeko, Duncan Tambala, Sylvian Ore , Ben Kioko, Raffa Ben Achuor Solomy Bossa and Angelko Matusse unanimously agreed on June 3, 2016 that the applicants had not exhausted all the legal avenues in their country before filing it at the continental court.
Numerous cases
It is against this background that Omary and Mshina left their country on December 21 and ultimately met Ithagi in Nairobi on December 23. He listened to them and then asked them to furnish him with proceedings of their numerous cases so that he could determine how to proceed.
Convinced that his clients had a case and that they had exhausted all avenues in their country and in the African Court on Human and People's Rights, Ithagi wrote to United Kingdom's Attorney General on behalf of the 2,000 pensioners.
In his demand letter dated January 16, 2019, Ithagi said he was planning to sue the British government for £504,459,252 owed to 1,432 former East African Community Employees.
"All the times of their employment by the defunct East African Community, the claimants made contributions towards their pension funds... the said funds were held by your government/Crown Agent. As at January 20,1987, the total sum of the East African sum held by the crown agents was £28,944,652," he argued.
According to Ithagi, when this was subdivided among the three countries, his clients from Tanzania were entitled to a severance pay of gratuity pay for the entire period of service, redundancy pay and other benefits.
"It is the claimants belief and also our strong opinion that the suffering, shame stress, frustration, poverty and death that have faced our clients are as a result of the failure by the crown agents to administer the pension fund owed to our clients when it was due by ascertaining that the said fund was paid to pensioners," he wrote.