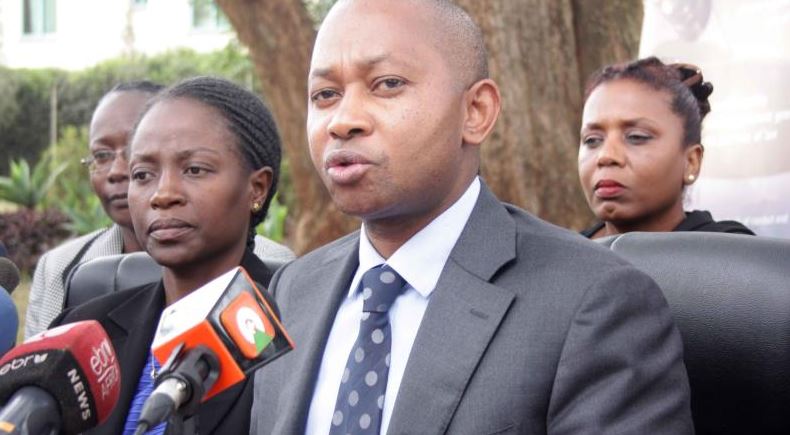 A Nairobi court has barred the Director of Public Prosecutions (DPP) from charging former Law Society of Kenya (LSK) chairman Eric Mutua over forgery claims.
This is in connection to Malili Ranch land sale for construction of Konza Technology City.
Justice Weldon Korir ordered the State not to proceed with any criminal case against the lawyer until the case he has filed is heard.
"A temporary order is hereby issued restraining the respondents from arresting, charging and prosecuting the petitioner (Mutua) pending inter partes hearing of this application," ruled justice Korir.
Mr Mutua, through his lawyer Nzamba Kitonga, accused the State of pursuing him after he allegedly commented on Building Bridges Initiative (BBI) while in Australia.
False documents
According to Mutua, officers from the Directorate of Criminal Investigations (DCI) demanded on February 10, 2020 that he should accompany them to their Kiambu-based headquarters. Upon arrival, he was allegedly informed that he was to be charged with an offence of theft and making false documents.
In his court documents, Mutua said that the officers also told him they were under instructions from a Mr Monda, a prosecutor. The court heard that one DCI officer jokingly asked him why he had involved himself with the (Building Bridges Initiative) BBI debate.
"I then recollected that on or about February 1 while giving a speech at a graduation ceremony (at Edith Cowan University) in Perth, Australia, I gave a personal opinion on whether there was need to amend the Constitution in the context of BBI," he claimed.
The former LSK chair told the court that the Malili Ranch issue had been investigated by the Ethics and Anti-Corruption Commission and he had been cleared.
"The respondents are bent on a scheme of harassment and intimidation," argued Kitonga, terming the charges trumped up, just because of his seeming anti-BBI comments.