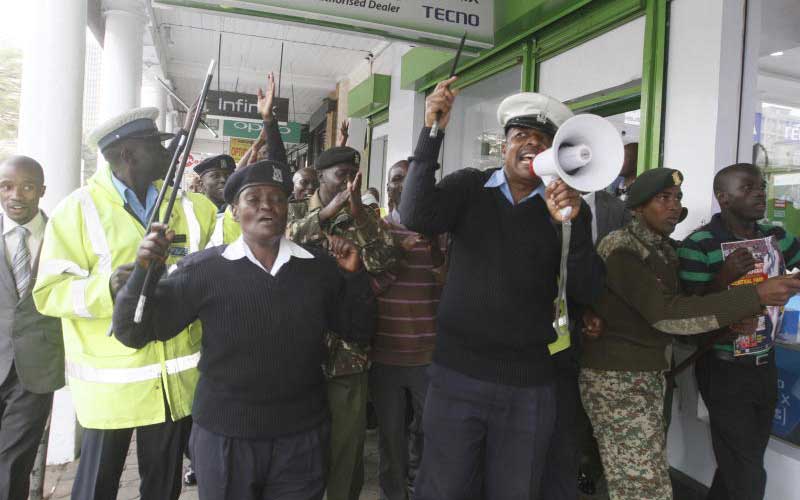 Police officers have been warned against preaching while wearing their uniforms.
A memo sent to all police officers warned of administrative action against those breaching the directive.
The memo said while the National Police Service (NPS) respects the freedom of worship, the service will not condone the preaching by officers who are in uniform unless within a police institution like colleges.
"Officers are encouraged to separate official duties and private engagement and act appropriately. Wearing of uniform in worship areas will be allowed only during the discipline services thanksgiving service," said part of the memo dated November 20.
Commanders were informed to warn their juniors of the consequences of defying the directive.
Read More
The move comes in the wake of increased instances where police officers in their uniforms are involved in religious activities.
This according to authorities is against the rules of the service.
A number of officers sing and preach in official uniforms in parts of the country.