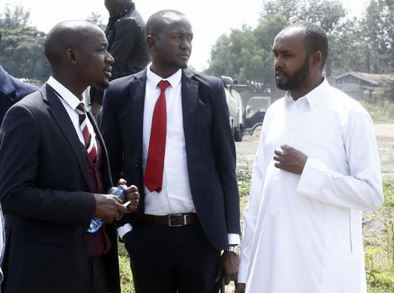 Nakuru Town East MP David Gikaria incited people to violence, former mayor Mohamed Suraw told a court yesterday.
Suraw was testifying in a case where Gikaria is accused of forciblly entering a two-acre parcel of land in Pipeline area.
The legislator is charged alongside Nakuru Town East MCA Humphrey Mwaniki.
Gikaria faces seven counts, including assaulting a police officer, resisting arrest and incitement to violence. He allegedly assaulted police officers Daniel Kitavi and Solomon Kiritu who were executing their duties during the incident.
Suraw, who claims ownership of the land said Gikaria on May 18 took construction materials and ferried over 70 people to the land.
Read More
A boda boda shed was to be constructed on the plot.
Suraw said Gikaria gave orders to the people and referred to him as a Somali.
The MP and MCA are out on Sh500,000 bail each.