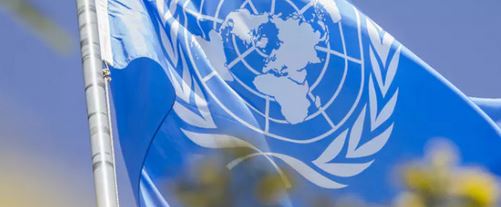 The European Union has allocated Sh230 million (€2.025 million) to the United Nations Children's Fund (Unicef) programmes in several refugee camps and settlements in Kenya. European Union's Commissioner for Humanitarian Aid and Crisis Management Christos Stylianides said the funding would ensure improved access to protection services and education for children and adolescents at the Dadaab and Kakuma refugee camps. "The EU attaches great importance to access to quality protection and education services for children caught in humanitarian crises, especially for those who are unaccompanied or in a vulnerable situation," said Mr Stylianides Stylianides said the European Union was continuing partnership with Unicef to expand access to services and enable children and adolescents to develop holistically in safety and dignity.
SEE ALSO: Romania passes law to stop Covid-19 patients from leaving hospitals
He noted that Kenya was hosting almost half a million refugees out of whom 213,000 were children; 20,000 of them unaccompanied or separated from their families and caregivers, having fled conflict or drought in the region. "More than 45 per cent of refugee children are out of school and those enrolled are learning in poorly-equipped environments, largely lacking adequate school infrastructure and qualified professional teachers," he said. Unicef representative in Kenya, Maniza Zaman, expressed gratitude for essential funding and the partnership with the EU that would strengthen much-needed services for children and adolescents in refugee settlement areas. "Conflict and congested camps expose refugee children to multiple risks and trauma as many lose their families along the way, ending up without shelter and exposure to abuse, more so when they are not in school," said Mr Zaman. He promised that with EU's support, Unicef would ensure that unaccompanied, separated and vulnerable children gained increased access to quality protection services, including giving alternative family care with trained and registered foster parents, psychosocial support, and improved protection.
SEE ALSO: EU leaders struggle with 'mission impossible' at deadlocked recovery summit
"Unicef will expand access to quality formal and non-formal education services," he said.