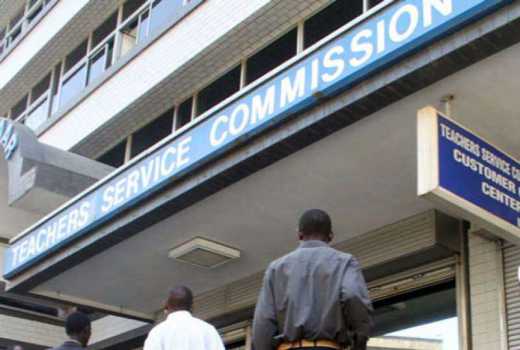 Top officials of the Teachers Service Commission (TSC) are in a race against time to clear a huge backlog of discipline cases before end of the year.
A brief on status of discipline cases for teachers shows that 1,000 discipline cases were recorded this year and must be concluded by December.
Of these, 600 were recorded at counties, with the rest reported at the head office.
The Standard has established that TSC commissioners have been chairing discipline panels of cases of serious nature for the past one week across six regions.
Another 300 cases registered at the head office should have been cleared.
Read More
Information from TSC yesterday revealed that all the TSC commissioners had been holding meetings in Coast, Eastern, Nyanza, Western, Rift Valley and Central regions.
They have been chairing meetings since September 16 on cases touching on fraud, canal knowledge of minors and other cases of bad manners.
By the end of tomorrow, the commissioners should have overseen the closure of 51 cases reported under teachers' immoral behaviour.
TSC devolved the hearing of most of the teachers' discipline cases, narrowing down the longest period a case should be dispensed with to three months.
The TSC document shows that within the next three months, some 350 cases reported at the counties level should have been concluded.
Under the revised discipline guidelines, TSC devolved some functions to quicken conclusion of the cases.
In 2015, a total of 126 teachers were struck off teaching role and degazzetted.