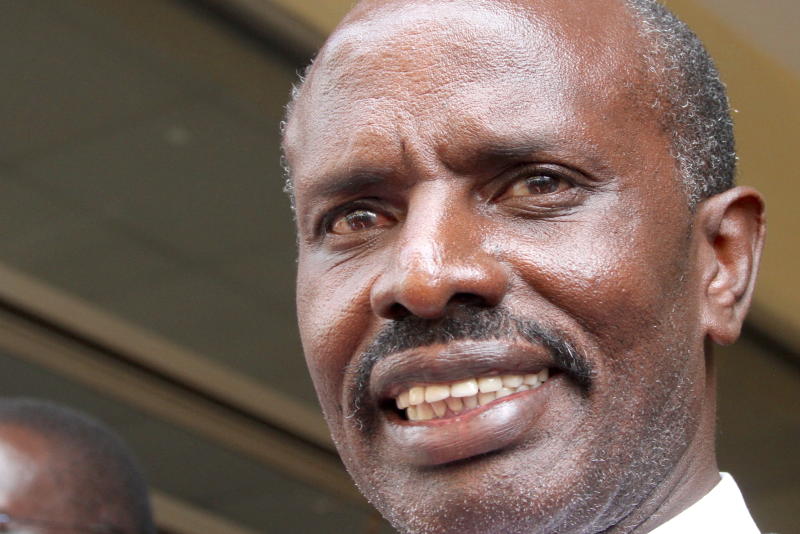 Embattled teachers' union Secretary General Wilson Sossion lied to the court to secure a comeback, Employment and Labour Relations Court was told yesterday.
Kenya National Union of Teachers' (Knut) rival group, through senior counsel Okong'o Omogeni in a new application, told court Mr Sossion never served them with court orders as he alleged before Justice Hellen Wasilwa.
"The orders were never served in time and that one person is paralysing all the operations of an organisation managed by 42 members, we pray you stay your orders pending hearing of this application," said Mr Omogeni.
Omogeni, on behalf of the union and acting Secretary General Hesborn Otieno, argued that Sossion did not reveal to the court that he added Registrar of Trade Unions Elizabeth Gicheha in his subsequent application after his removal, knowing she was not a party to the case.
"There was an order you gave on the basis that there was an order that was disobeyed. On the face of it, it is totally misleading. You were misled. The order was effected on August 30,2019. By the time this order was being served, the meeting had already taken place on August 29, 2019," he argued.
Omogeni, who is also Nyamira Senator, told Justice Hellen Wasilwa that his clients were aggrieved that Sossion obtained orders to simply paralyse the operations of the union.
"That is obtaining an order through fraud. You cannot obtain an order on a party who was not a party to this proceeding. One person has paralysed all the operations of an organisation. He sued everyone in Knut. You were misled that if you do not give orders that the finances of the respondent will be in jeopardy," he said.
The 42 members want the orders by the judge reinstating Sossion lifted.
Justice Wasilwa directed that they should serve Sossion and appear before her on September 10.
Meanwhile, the same judge threw out an application by Teachers Service Commission (TSC), urging her to dismiss a fresh battle by Knut to have the court compel the commission to release Sh140 million withheld union dues.
According to the judge, the case is not new hence she has powers to hear the claims by Knut.
The Nancy Macharia-led commission had accused Knut of rushing to court despite alternative dispute resolutions avenues being open to them.
Dispute resolution
"Parties are required to explore alternative dispute resolution before coming to court. They ought to have approached the respondent and inquired what the problem was. This filing of numerous cases is the reason why we are having backlogs," TSC argued.
While opposing TSC's prayer, the union, through lawyers Paul Muite, John Mbaluto and Hillary Sigei, explained that the commission was delaying the payment in a bid to split teachers and their officials.