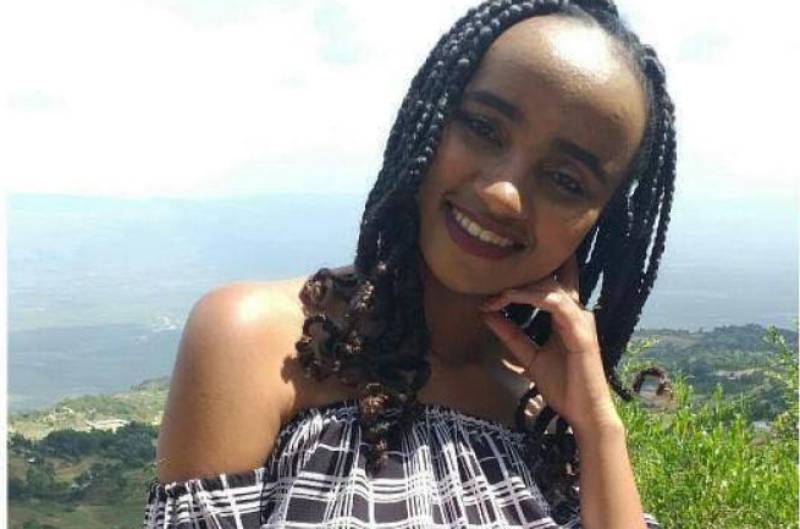 The Directorate of Criminal Investigation (DCI) is yet to analyse data from mobile phones of the slain Moi University medical student and the suspect behind her killing.
They are now waiting for data analysts mandated by law to begin combing through the phones with an aim of piecing together last communication between the victim Ivy Wangechi and the main suspect Naftali Kinuthia. It is believed that Kinuthia traveled from Nairobi to Eldoret on Tuesday before confronting the student while armed with an axe and a knife.
According to Ali Kingi, the Eldoret East Directorate of Criminal Investigations Officer, the data has to be analysed by experts who will reveal the findings. "There is a special group tasked with scrutinising data from the phones. We got the phone of the suspect from the vehicle he had come in," Mr Kingi said.
Deep cuts
The clothes of the deceased and the suspect have been taken to the Government Chemist for analysis.
Read More
The investigators have a hard task to link the claims made by Kinuthia that he sent her some money via mobile money transfer service. They also want to ascertain whether the two communicated before the incident.
Wangechi 25, was hacked to death by Kinuthia on Tuesday as she walked outside Moi Teaching and Referral Hospital (MTRH) in Eldoret.
She died on the spot after sustaining deep cuts on the neck and head.
As her body was being transferred from Eldoret to Nairobi by her family, the university's student leaders raised concerns over their security.
"How can an individual wielding an axe and knife roam near our school without the knowledge of those concerned, we demand that the management put everything in place to ensure that we are safe," said a student leader Mutabi Ambani.
The students said all students should get accommodation on campus because they study at night.
"We need to have all students in the hostels. We do not want a repeat of what happened to our colleague," Ambani said.
But Moi University Vice Chancellor Isaac Kosgey told Saturday Standard that students should ensure their own safety.
"I call on all comrades to help me by ensuring that their safety is guaranteed. Ivy was killed outside the institution.
"Similarly, all students should not let their relationships spill into their academic lives," said the VC.
MTRH Chief Executive Officer Wilson Aruasa said that they are planning on installing high definition CCTV cameras at the premises.
"Currently, we have 24 hour CCTV surveillance with a police post at our premises. We will improve on the security our community. We also have Nyumba Kumi to update us on our surrounding," Dr Aruasa said.
Last month, Felix Oduor Ochieng, a Fourth Year student died following a confrontation with a colleague. Ochieng, who was an Education student at the Moi university main campus, succumbed to his injuries on March 16.
Witnesses said Ochieng was stabbed on the chest by a Second Year student after he accused him of planning to steal mobile phone.
"Fracas started after Ochieng reported that the suspect had stolen his mobile phone prompting his friends to rough up the student," said a witness.