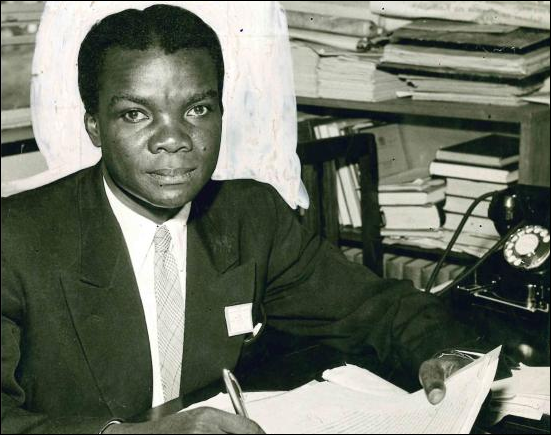 On Tuesday January 29, 1969, a car of Kenya's minister for Foreign Affairs rolled in Nairobi, killing him. The road where he died was consequently named after him. Clement Michael George Argwings Kodhek's was an achiever par excellence. Achiever because he was the first black lawyer in in East Africa. The law degree did not come easy, though. "The White man contemptuously dismissed him as a 'native upstart' for applying to switch to study law in England, when the government scholarship he had won in 1947 was to read social sciences because they wanted to keep Africans at that level," his daughter Carole Argwings Kodhek told Standard Digital on Thursday. The man who was born in 1923 in Nyawara, Gem, schooled in Yala, Makerere University College and University of South Wales where he earned the law degree. To the chagrin of the whiteman in 1951, CMG, as he was popularly known, was called to the bar at the prestigious Lincoln's Inn, London. He was now a Barrister-at-Law. Back in Kenya, the colonial government offered him a job at the State Law Office at a salary three times less than that of Europeans who were doing the same job. "He would have none of that," says Carole. CMG would join Chanan Singh Advocates before setting up his own practice at Church House, Nairobi. That was in the early 50s in the heat of the Mau Mau rebellion. So, naturally, CMG became the Mau Mau lawyer. The mzungus did not like it, so in 1957, they debarred him.
"Waruru Kanja would have gone to the hangman's noose were it not for my father," says Carole. "He did not make a lot of money because he was taking most of these cases pro-bono…accepting chicken, here and there."
Political blood
A story is told of how CMG delivered a repartee to a white judge who wondered whether an African could really be a lawyer. The brickbat went thus: "Woe and wilt upon Britannia, that she chooses to export the most stupid and vile of her sons to civilise Africa! Oh, mistaken Queen, come and evacuate these simpletons who understand nothing of you, neither your jurisprudence." Hot nationalistic political blood flowing in his veins, CMG would represent Nairobi's Eastlands in the colonial Legislative Assembly, Legco, to be replaced by Tom Mboya in 1957. A politician in his own right, CMG had founded the Nairobi District African Congress in 1956, later helping to organise Kanu on whose ticket he won the Gem seat in 1963 and retained until his death. Following the road accident, Argwings was admitted in Nairobi Hospital where he later died. Carole was then a student at Mary Hill School, Thika. Kenya was going through a rough political patch. With Jaramogi Oginga Odinga having parted ways with President Jomo Kenyatta, there was talk of an assassination. Various publications quote a senior man in the Kenyatta government as saying GMG's injuries were consistent with gunshot wounds. On this matter Carole talks guardedly: "There have been theories. But all indications are that it was an assassination. One day the truth will come out," she says of the man who also shocked the colonial settler community by arriving in Kenya in 1951 not only with a law degree but also a white wife, Mavis Tate. The law did not allow an African to kiss a white woman let alone marrying one, but Argwings Kodhek challenged it in court and won. It was the ultimate chutzpah by an African. The white community was oozing contempt, but the couple was least bothered. It was as if the lawyer was living up to the positive corruption of the initials CMG, which, to his admirers, stood for Chiedo More Gem (Luo for the cream of Gem). Because they could not live in Lavington, Muthaiga or Karen, which were whites-only districts, they settled for Ruaraka. The whites in the neighbouring Muthaiga however, could not fail to notice that the couple was zooming around in huge American limousine to which CMG had been sent by his in-laws in England. "My mother's parents had not approved of the marriage but they wanted her to lead the life she had been used to," says Carole. Mavis Tate was a nurse at a hospital where CMG had been admitted with a broken leg.
Nurse and patient were in love and so marriage it was in a wedding where Kenya's first black Attorney-General Charles Njonjo, who turned 99 last week, was the best man. Tate died in 1967 by which time CMG had married Joan Argwings Kodhek who died in 2013.
Cold war politics
So what kind of father was Argwings Kodhek? "He made a point of bringing us ice cream every lunch hour," recalls Carole. And did he take sides in the 60s cold war politics that divided the Kenyatta government into pro-west and pro-east camps, the latter being led by Jaramogi and the former by Kenyatta himself? "No! dad was strictly neutral," she says There will be a service at the Holy Family Basilica, Nairobi, on Tuesday to mark to 50th anniversary of Argwings' death and a wreath laying ceremony at his Malanga home in Gem, Siaya County, on Saturday.