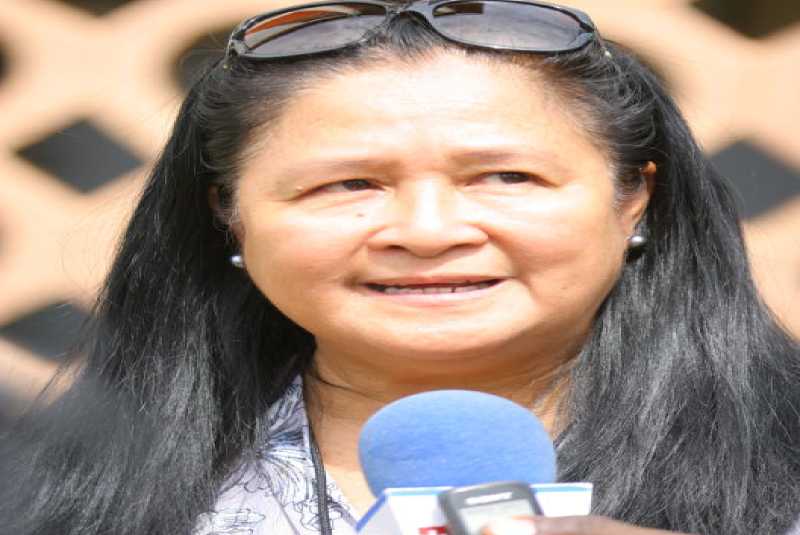 Scientists have confirmed that a disease threatening tilapia in Lake Victoria has been detected in fish caught in Uganda. The Food and Agriculture Organisation (FAO) has reported that the Tilapia Lake Virus (TiLV) has been detected in farmed and wild tilapia in the neighbouring country. FAO aquaculture officer Melba Reantaso (pictured), speaking during a training workshop, said the virus had affected tilapia in several African, Asian and South American countries. TiLV was first detected in Israel in 2009, where it was said to be responsible for at least 1,000 fish deaths everyday. FAO later issued a special alert, but it was not until 2014 that TiLV was confirmed as a new disease.
SEE ALSO: How county's pristine sandy beach lost glitter
Ms Melba said Thailand, Israel, Malaysia, Philippines and Peru had confirmed TiLV infections while reports of the disease from other countries were still being debated due to lack of scientific evidence. "We have received reports from other stakeholders and producers that the virus has been detected in their countries, but we are yet to confirm whether it is TiLV or another bacterial or viral disease," said Melba.
Health risk
The FAO official said while the disease posed no human health risks, it had the potential to have a huge negative impact on global food security and nutrition through the decimation of fish populations. "So far we don't have any reports or evidence that TiLV has any human health impact, but the threat is in the production of tilapia, which is one of the most important cultured species due to its affordability," she said.
SEE ALSO: Lawyers want key local sites renamed
Caleb Ogwai, a researcher in fish diseases and health at the Kenya Marine and Fisheries Research Institute, said there were plans to establish a department to conduct disease surveillance in the country's dams, rivers and lakes. Mr Ogwai said Lake Victoria was deteriorating due to the increased pumping of effluent into the waters as a result of rising populations. The poor water quality, he added, allowed pathogenic microbes to multiply and cause infections in fish species. He said after the 10-day workshop the researchers would develop a national action plan on how to tackle TiLV. "We have not encountered the virus in the Kenya side of the lake but it has been detected in Uganda. Given that we are in the same ecosystem, we expect to be ready for it when it invades," he said.