Video clips showing police fighting civilians shock netizens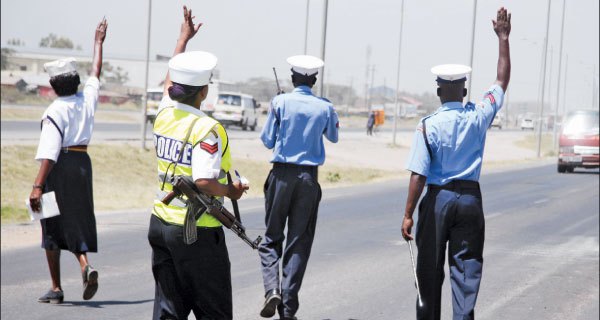 Two brief video clips showing police officers wrestling, exchanging punches and stones with with civilians have stirred debate on the internet.
In one 12-second clip, a civilian is locked in a fight with an armed policeman while the second one shows two traffic policemen engaged in a confrontation with a tuk-tuk rider.
It is unclear where the first clip was taken but the second one appears to have been shot in Likoni, Mombasa. The clips were posted on Saturday.
The clip begins with a policeman being punched in the face by a tuk-tuk driver he had just flagged down.
The attacker returns to his vehicle and attempts to drive off but a second officer emerges, apparently to rescue his colleague. He picks up a stone and hurls it at the windscreen.
The tuk tuk driver starts to flee the scene but suddenly stops and turns around, alights from his vehicle and charges at the second officer brandishing a stone. The second policeman flees as voices in the background cheer the driver.
One voice is heard encouraging the assault on the policemen by suggesting the beating was deserved.
In the first clip, a short man is shown trying to wrestle the armed officer to the ground. Witnesses appear shocked and sympathetic to the officer but the officer out-wrestles him, gun still slung on his shoulder.
Suicidal manner
Some voices warn the attacker it is suicidal to fight the policeman.
At one time the attacker attempts to grab the officer's gun.
Startled onlookers appear fearful that something bad could happen to the man.