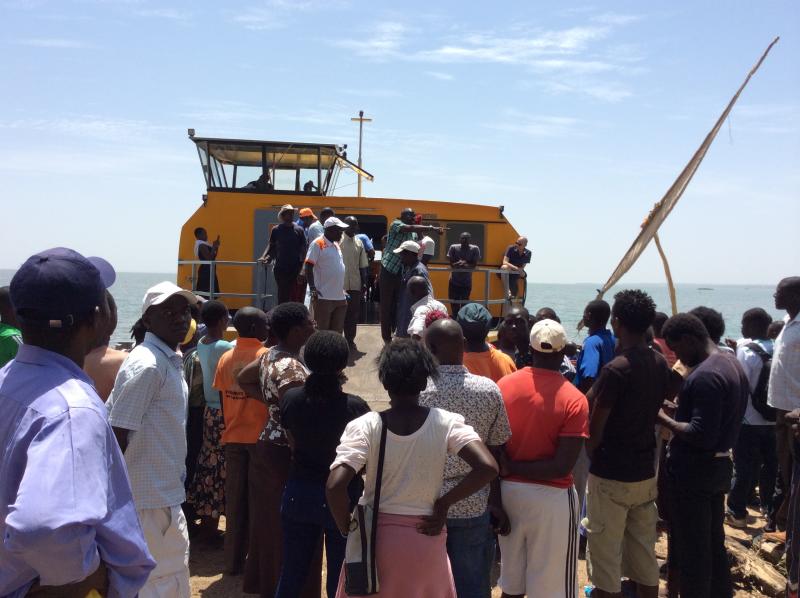 Marine transporters and fishermen continue to count their losses as the water hyacinth spreads across Lake Victoria.
Most of the vessels that ply the lake have either stalled or moved to areas where the water way is clear, The Standard has established.
Sections blocked
Although not the whole lake is covered by the weed, the sections that are frequently used by boats operating between beaches are blocked.
This has affected business for more than four months since the hyacinth resurfaced. Some boat operators and fish traders have pulled out, saying they will wait until the weed subsides.
Read More
William Oloo, a boat operator at Dunga beach, said business was at its lowest ebb.
He said he used to make between Sh3, 000 and Sh5,000 on a good day but that was now not possible.
"We will have to explore other means of income as we wait for the weed to clear," he said.
Even the newly-introduced passenger ferry service, the Water Bus, has not been spared.
Water Bus Chief Executive Jan Teerstra said the company's daily business operations were fluctuating, with few passengers recorded. Although the ferries have moved to routes where the water way is clear, there is still reduced business flow.
"Most of the fishermen, who are our usual customers, have been largely affected by the weed. So there is reduced movement from one beach to the other,'' said Mr Teerstra.
The water buses have provided an alternative safe means of transport to thousands of the fishing community and travellers who for rely on boat transport.
Travelling on boats has been a risky journey since passengers rarely wear life jackets, increasing the danger of drowning when boats capsize.
Risky journey
Last week, members of a parliamentary committee demanded answers from the Ministry of Environment when they learned that a Sh80 million hyacinth harvesting machine has been lying idle in Kisumu for three years.
The Select Committee on Regional Integration accused the ministry for doing little to address the hyacinth invasion that has paralysed activities on the lake for more than a decade, despite receiving finance from the World Bank.