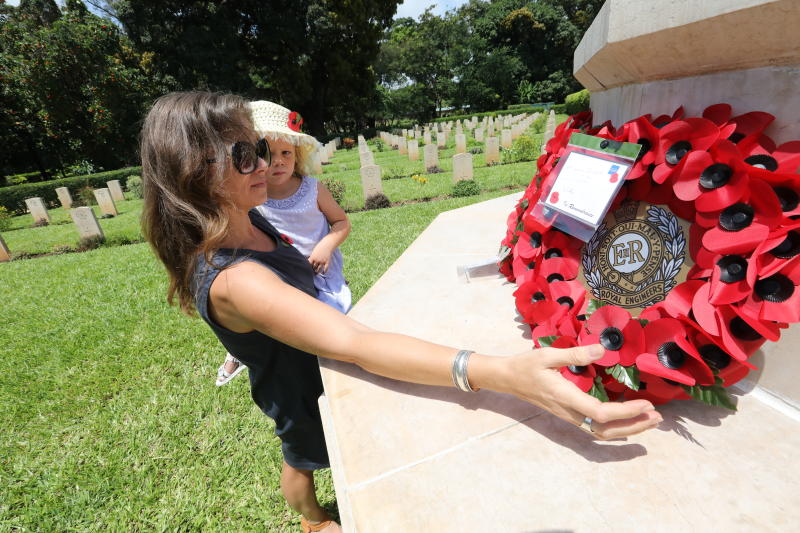 Kenya joined the rest of the world in marking the annual Remembrance Day memorial service to remember all the war veterans who played a role at home and abroad in the Great War of 1914-1918.
This weekend marked 100 years since guns fell silent in Europe after the 'armistice' of truce was signed ending the First World War.
The celebrations marked by prayer and laying of wreaths at War memorials saw people converge for special prayers at the Commonwealth War Memorial Graves at Mbaraki, Mombasa County where British Honorary Consul in Mombasa, James Knight led worshippers attending the service.
At exactly 11.00 am, worshippers observed a two-minute silence in remembrance of all the heroes of the war.
Sermons were led by Mombasa Mission to Seafarers Chaplain Rev Moses Muli who was flanked by global Secretary General of the Missions to Seafarers, Rev Canon Andrew Wright and Rev Cedric Rantebough, Regional Director of Missions to Seafarers based in South Africa.
Read More
''We are gathered here today to remember everyone, people of all races, creed and ethnicity who played a role at home and abroad in the Great War of 1914-1918 and all subsequent wars,'' Rev Muli said.
Rev Muli added that congregants meet in presence of God to remember with thanksgiving and sorrow those who died for their country and in defence of freedom in the world wars and other military conflicts past and present.
''At this commemoration in Mombasa, we remember particularly those men and women of East Africa who gave their lives fighting on land, sea and in air, in Abbysinia, Somali, Madagascar, Burma and other far off places,'' Muli said.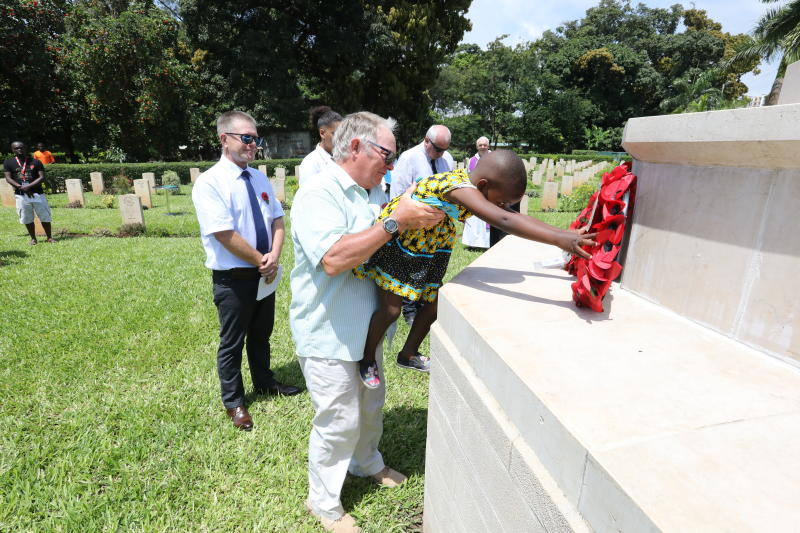 Visiting tourist from England, (Rtd) Corporal Rocky Ellis who served in the Royal Hampshire Regiment between 1969 -2013 said that he was delighted to be part of those observing the special day for fallen heroes.
''This is a great day and an emotional one as we remember the great soldiers who did duty during both the First and Second world wars,'' Ellis who is staying at the Voyager Beach Resort & Spa said.
Similar services of Remembrance were held at the CWGC Cemeteries at Ngong, Mbaraki, Nanyuki, and Gilgil.