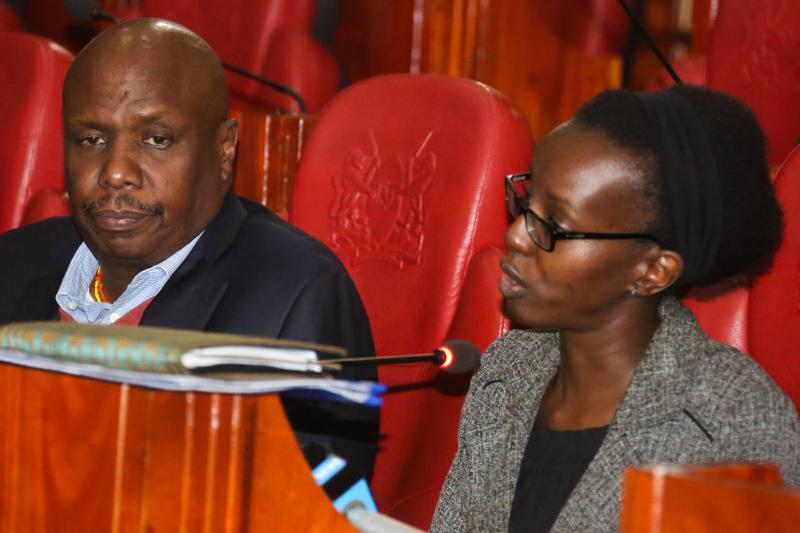 Senators have proposed a raft of amendments to legislation that seeks to ensure locals benefit from the extraction industry. The lawmakers want the Local Content Bill, sponsored by Baringo Senator Gideon Moi, to expressly include governors or County Executive Committee (CEC) members' in charge of mining among members of the local content development committee. They are also pushing for public participation, where locals will be given preferential treatment, especially when bidding for tenders, to ensure companies licensed to operate in the country do not take off with everything after drilling oil and tapping gas. This applies to other extraction ventures as well.
Local interests
"The suggestions will help safeguard local interests from external exploitation. The mandate of the counties should not be vested in the Council of Governors, where the nomination by the chair might not necessarily come from the extraction counties," noted Ledama ole Kina, a member of the Senate Energy Committee. Though local content development committee membership is appointed by the Cabinet secretary, the senatorsinsisted that for the policy framework and law to be effective, involvement of the locals is key. Ole Kina argued that the annual budget of the operators should consider 20 per cent to 30 per cent for community social responsibility programme. Senator Moi underscored the need to empower local communities, through skills transfer, research and employment opportunities by the operators (firms). He said the Bill is designed to provide a legal framework to facilitate the local ownership, control, and financing of activities connected with the exploitation of oil, gas, and other mineral resources in Kenya.
"This Bill, whose design is borrowed from Brazil and a bit from Nigeria, is expected to provide a framework for increased uptake of jobs, contracts for supply of goods and services by local people and cushion them from exploitation while building up their skills," he said. Moi noted that the Bill lapsed in the last Parliament, and its re-introduction offers industry players an opportunity to carefully scrutinise it and give further input. The Bill comes in the wake of limited local skills in the extractive sector.
Public participation
"We seek to encourage foreign companies to support local businesses by awarding them contracts or sub-contracts for goods and services where they qualify. We will address situations where local communities have complained that they are excluded from allocation of contracts or sub-contracts," said principal legal counsel Elizabeth Muhia. Moi said the proposed law, if enacted, would require public participation during the tendering process. It will impose a fine of Sh2 million or three years imprisonment or both for giving false information. Senators Kina, Susan Kihika (Nakuru) and Mary Seneta (nominated) urged Moi to incorporate the proposal, especially on public participation.
[email protected]