Salon, advocates accounts frozen in NYS suspects money hunt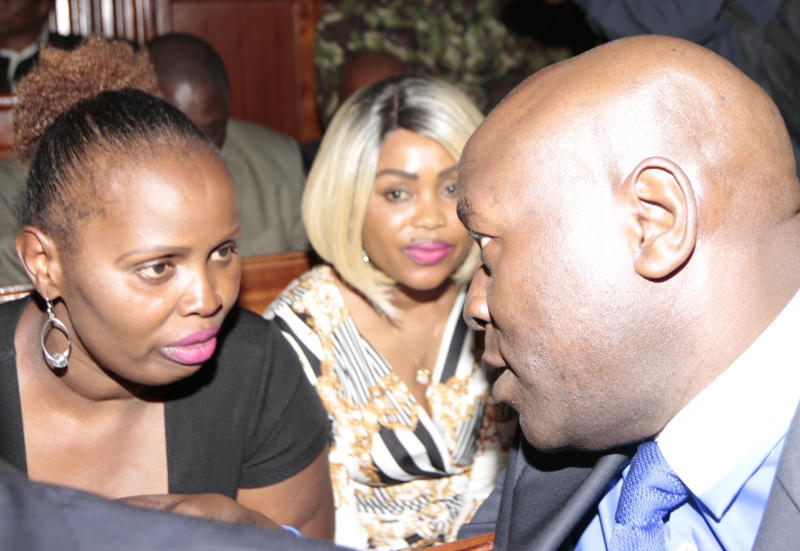 A law firm, a consultancy agency and a salon are among entities and individuals being haunted by the Sh9 billion National Youth Service scam.
Asset Recovery Authority (ARA) has obtained orders freezing Ajaa Olubagi and Company Advocates, a consultancy firm Clyde Associates and Ngara Beauty Point and Salon bank accounts for investigations on whether the owners might have received or transacted with NYS money.
Ajaa advocates and Clyde Associates have an account with Diamond Trust Bank while Ngara Beauty Point's account is with Co- operative bank.
ARA in its application claims that it has intelligence information that the accounts, alongside 98 others were used during theft of the NYS money or money laundering.
It emerges that the NYS dragnet has also gone for those who were not arraigned in court even as investigators want banks to be forced to disclose information on when the accounts were opened and transactions carried by the holders.
The account a travel agency, Silver Africa tours was also frozen.
"On February 20, 2018, ARA received information that the accounts have been receiving suspicious money transactions believed to be proceeds of crime stolen from NYS hence the agency has opened a file to investigate the alleged offences," the application filed before the magistrates court read in part.
Other accounts targeted include that of Diligent Technical Services, Diligent General Merchants, Diligent Medical Supplies and Diligent Hospital Solutions Limited all held at Family Bank.
The banks that have the accounts frozen include Standard Chartered Bank, Unitas Sacco microfinance, Guaranty trust bank, National bank, Barclays bank, Equity, KCB, Cooperative bank, Diamond trust, Eco bank, Stanbic bank, Family bank, NIC bank, bank, Credit bank, I&M bank, CFC Stanbic bank, HFC bank and Consolidated bank.
The court record read that the Ngirita's hold accounts in Stanbic, KCB bank and Unitas Sacco.
Co- Operative bank has the largest number of the accounts frozen at 20, followed by Equity bank which had 18 accounts then DTB which has nine.
"If the orders sought in this application are not granted, the suspects will be at liberty to withdraw all the funds in the bank accounts which are proceeds of the crime therefore frustrating the ongoing efforts to recover public money recovered from NYS," the application also read.
The account holders will not access their money for at least 90 days while their information including the day they opened the accounts will be supplied to the investigators.
To fight drought, involve communities
According to the latest information from the Meteorological Department, rainfall will be poorly distributed in April, May and June, and this will have a serious impact on agriculture