Igembe man offers to carry the cross NYS scandal suspect Ann Ngirita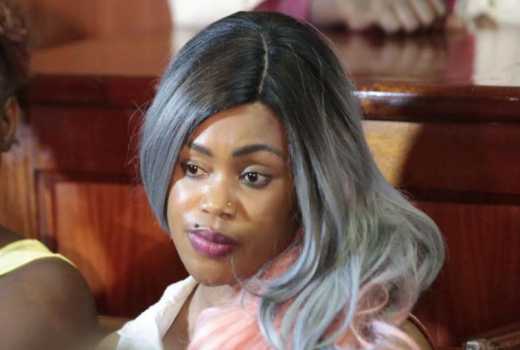 Ngiritarati power: A man from Igembe Central is offering to carry the cross for one of the National Youth Service (NYS) scandal suspec.
Amos Mugambi surprised many when he told journalists that he was ready to step in the shoes of Ann Ngirita who is accused of improperly receiving Sh59 million from NYS.
"I am calling on the government to come after me and release Ms Ngirita. I am ready to bear all the consequences," he said.
Asked why he was offering to do this, Mugambi said Ngirita appears innocent and on top of all she is very beautiful to be behind the bars.
"I saw the way security agents harassed her while arresting and I felt for for her.
She was not yet proved guilty and I would like to bear all her burdens even if it means being jailed for 100 years," he said.
Mugambi, a miraa businessman, said people may think he is nuts he was just speaking out his heart.
He added: "I am expressing what I felt when I saw the way Ngirita was treated during her arrest and even when she appeared in court."
Ngirita is one of the about 22 suspects who have been arrested in connection with the disappearance of about Sh9billion from the NYS kitty.
The appeared in court on Tuesday and they will remain in remand until Monday when their fate will be known.
To fight drought, involve communities
According to the latest information from the Meteorological Department, rainfall will be poorly distributed in April, May and June, and this will have a serious impact on agriculture