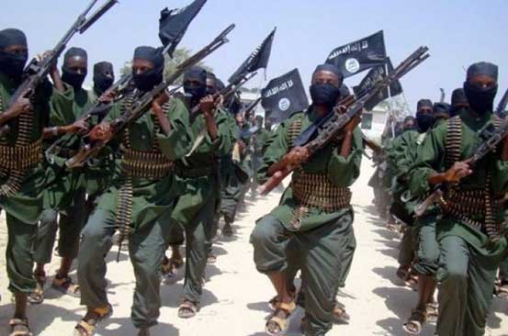 A female Al Shabaab returnee has narrated how they were forced to use narcotic drugs and subjected to sex slavery in a Boni Forest camp. Fatuma* (not her real name), says she and other captives were repeatedly raped by at least six men at a time for the five years she was in the terror group's captivity. She says they were constantly threatened with death, especially after the fighters encountered the African Union Mission in Somalia (AMISOM) forces or Somalia National Army troops. "The women in the camp had to cook, wash clothes for the militants and undertake other household duties. The fighters frequently physically and sexually abused us. Some militants would beat us if they did not like something we cooked, which was often for me as I was not familiar with cooking Somali injera (bread) that was preferred by the militants," she says.
SEE ALSO: Former UK MP arrested on suspicion of rape
Fatuma*, who escaped from the militants a year ago, narrated to security officers how they were forced to use contraceptives or procure abortions when they got pregnant. "The sexual and physical violence was worse when the militants came from engaging with the AMISOM forces. "They would drink and take drugs all day and night, whether celebrating the killing of Somalia National Army or AMISOM soldiers or mourning their own, and that's when the gang rapes would happen," she recalls tearfully.
Contraceptives
She says she lost count of the number of times she was raped and forced to use contraceptives but adds that female captives married to commanders were allowed to have children. There were about 15 such children in the Boni Forest camp, she recalls.
SEE ALSO: North Korean women faced torture, rape, malnourishment in detention, says U.N. report
Born in Majengo, Nairobi, the mother of two says it all started seven years ago after she separated from her husband of two years. Desperate and alone, Fatuma, a Standard Eight dropout with nine siblings, needed to provide for her two sons. She resorted to washing clothes and doing other household chores for people to earn a living. It is then that her maternal cousin, only identified as 'Dogo' from Lamu, convinced her to join Al Shabaab, with a promise of making good money as an informant. She readily accepted the offer and joined him in Lamu after leaving her two sons with her mother. Fatuma* and her cousin sneaked to an Al Shabaab camp in Boni Forest before travelling by sea to Somalia. But on arrival at the Al Shabaab camp in Somalia, she was surprised that her duties were far from what Dogo had informed her they would be. She describes a life of daily sexual abuse and mental torture at the camp.
SEE ALSO: Rape: 41 people fall victim each day
"I was basically a prisoner. Often we were forced to use drugs, especially bugizi (a combination of heroin, marijuana and Rohypnol), commonly used by Al Shabaab militants and miraa too. "If you were lucky, a commander would take you as a wife and that would stop other militants from raping you. But those who were made wives were only native Somalis," she narrates. Fatuma* escaped from the militants' camp with the assistance of an old man after her captors left to fight AMISOM troops. Three of her friends and fellow captives at the camp were too scared to leave.
Hiding in the bushes
After days of hiding in the bushes, she secured lifts on boats destined for Kenya before being detained by Kenyan security agents who finally released her back to her family after interrogation, debriefing and medical check-up. A year after her return, Fatuma* was sadly diagnosed with HIV and is currently on anti-retroviral drugs and is also being treated for tuberculosis. Her health has made her financial status worse. She has been ostracised and stigmatised by her community not only for joining Al Shabaab but also for being HIV-positive. According to security officers dealing with returnees from the militant group, communities often shun the wives, widows or children of men suspected of involvement in terrorist activities as well as women who are recruited into Al Shabaab. Muslim women who have had sex with men other than their husbands, even where these relations are forced, are often shamed by their communities. Fatuma and many other female returnees are now undergoing a comprehensive Government-sponsored counselling sessions for the psychological trauma they endured during their time with the militants.