IEBC Chair Wafula Chebukati roots for dialogue before repeat election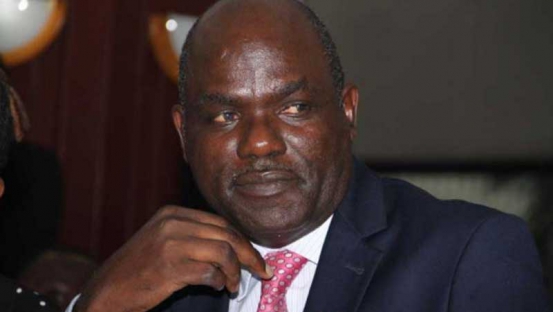 NAIROBI, KENYA: Independent Electoral and Boundaries Commission (IEBC) Chairman Wafula Chebukati has expressed frustration with both politicians and his commissioners in preparations for the repeat presidential election.
He said politicians continue to threaten his staff while commissioners vote against his agenda most of the time interfering with organization of credible polls on October 26.
"I cannot guarantee credible elections at the moment however this is possible if there is a dialogue between political parties for an agreement and also if commissioners work in harmony," he said.
"I know many of you expected me to resign but I have a duty in front of me and will not allow individuals to burn Kenya. I appeal to key political parties to dialogue in the remaining days to enable us conduct a free, fair and credible election."
Chebukati said the commission has reviewed the September 1 Supreme Court ruling and adhered to while preparing the October 26 repeat poll.
The chairman also hit out at the main presidential candidates for frustrating his attempts at creating a consensus ahead of the repeat presidential poll on October 26.
He also called upon IEBC officials, who have been adversely mentioned (He did not say by whom), to step aside.
This was interesting considering that, in a lengthy newspaper advert last week, the commission made it clear that its officials were there to stay because the Supreme Court did not find any of them guilty of bungling the August 8 presidential election.
It was responding to NASA's irreducible minimums… the electoral reforms it insists must be met before its candidate, Raila Odinga, participates in the rerun poll.
Mr Chebukati's statement painted a picture of a divided commission a week to the repeat election and barely a day after Commissioner Roselyne Akombe resigned citing frustration by fellow commissioners and threats to her life.
Instructively, she resigned from the USA. According to Akombe, her fellow commissioners met her concerns for the safety of IEBC staff in opposition zones with enmity.
In a BBC interview she said the commission as currently constituted could run an election but not a true free and fair one.
To fight drought, involve communities
According to the latest information from the Meteorological Department, rainfall will be poorly distributed in April, May and June, and this will have a serious impact on agriculture