Constitutional guidelines regarding IEBC commissioners resignation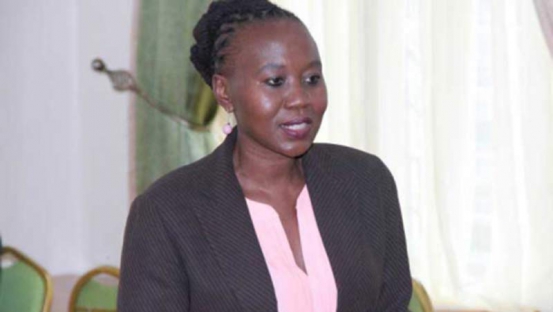 Independent Electoral and Boundaries Commission (IEBC) Commissioner Roselyne Akombe resigned on October 18, just eight days to the October 26 repeat presidential election.
Akombe accused IEBC of becoming party to the current political crisis in the country and said her decision to quit the commission also borders on threats to her life.
The constitution of Kenya has different guidelines regarding a commissioner's resignation from the electoral body.
Composition and appointment on the Commission
The process of replacement of a member of the commission should commence at least six months before the lapse of the term of the chairperson or member of the commission.
Vacancy in the office of chairperson and members (Commissioners)
The constitution says the office of the chairperson or a member of the Commission should become vacant if the holder:
(a) dies
(b) resigns from office by notice in writing addressed to the President
(c) is removed from office under any of the circumstances specified in Article 251 and Chapter Six of the Constitution.
The President is then expected to publish a notice of a vacancy in the Gazette within seven days of the occurrence of such a vacancy.
Whenever a vacancy arises, the recruitment of a new chairperson or member is expected to commence immediately after the declaration of the vacancy by the President.
This means the earliest the president can declare the position vacant is October 25, a day to the October 26 repeat presidential election.
To fight drought, involve communities
According to the latest information from the Meteorological Department, rainfall will be poorly distributed in April, May and June, and this will have a serious impact on agriculture