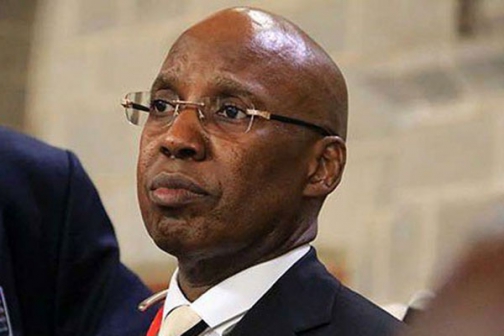 Drama ensued at ABC Place mall in Nairobi on Sunday night when ten men in three vehicles with tinted windows drove in and parked next to a car belonging to businessman Jimmy Wanjigi.
Even though their mission was not known, Mr Wanjigi's bodyguards were emphatic that the men, numbering about ten, were out to abduct their boss.
Guards at the mall asked the men what their mission was but they did not respond. Instead, some of them drove out in two of the vehicles while others remained behind in the car whose windows they rolled up.
When Mr Wanjigi – who is widely believed to be the man behind National Super Alliance (NASA) coalition which is the main challenger of Jubilee Party in Tuesday's poll – was informed about the men, he walked to their vehicle and confronted them, demanding to know what their mission was.
According to witnesses, the men did not answer Mr Wanjigi but just drove out. He told the guards that the men might have wanted to harm him.
Read More
"We don't know what their mission was but the boss said they may have been out to harm or take him away by force," one of the guards said.
The guards also said that they had taken photographs of the vehicles and would report the matter to the police.
Mr Wanjigi is the son of a former Cabinet Minister Maina Wanjigi. He is known to rub shoulders with Kenya's political elite and the big wigs of corporate and business world. He has vast business interests in different sectors of the economy, and friends and foes in equal measure.
He has been in the news this year because of his association with NASA politicians.