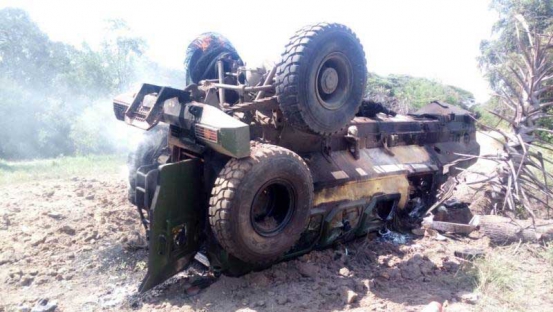 The death of five people in Mandera Friday brought to 40 the number of Kenyans killed through suspected Al Shabaab attacks in the last one month, raising alarm about preparedness to fight terror.
This brings the number to just 18 less than those who died in the Westgate attack three years ago as Al Shabaab increases its operational tempo in Kenya through isolated attacks targeting security forces, critical installations and now a bank.
In Friday's morning attack, the attackers arrived at Equity Bank in Elwak town at 9:30 am in a Probox and opened fire, shooting indiscriminately. When the shots stopped, three civilians and two officers manning the bank lay dead.
At around the same time, the occupants of a Toyota Hilux heading to Mandera from Elwak escaped death after their vehicle ran over an Improvised Explosive Device (IED). In a separate incident, an IED narrowly missed a vehicle at Qurqura area.
It was not immediately established how many people were injured at the Equity Bank incident, but Mandera County Commissioner Fredrick Shisia said they are pursuing the killers.
Read More
"The vehicle sped towards Somalia and we are coordinating with the security forces across the border to arrest the culprits," said Shisia.
Sources said there was a gunfight between the officers and the attackers and one of the terrorists was killed. His counterparts fled with the body towards the Bura Hache.
Inspector General Joseph Boinnet refused to comment on the incident. "We don't know the details yet so we can't talk about it at the moment," he said.