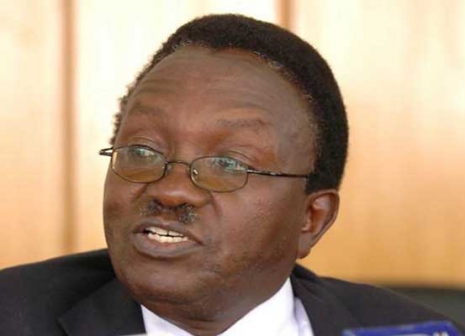 Ex-finance minister David Mwiraria has died while undergoing treatment at Karen Hospital in Nairobi after battle with acute respiratory infection and cancer.
He was the Finance Minister of Kenya from January 2003 to February 2006 during President Mwai Kibaki's regime. Following allegations that he had been involved in the Anglo Leasing Scandal, he decided to resign as Finance Minister on 1 February 2006.
During the 2007 elections he tried defending his seat as Member of Parliament for North Imenti Constituency on a Party of National Unity ticket but was defeated by Silas Muriuki, who was running on a Mazingira Green Party of Kenya ticket.
Prior to going into elective politics, he had a long and distinguished career in the civil service, serving in various senior positions.
The former Finance Minister failed to appear in court several times over the Anglo leasing scam as he was suffering from cancer.
Read More
Mwiraria through his lawyers Paul Muite and Ebbas Esmail, told High Court Judge Grace Macharia in November 2015, that doctors appointed by the Director of Public Prosecutions Keriako Tobiko found that he was not fit to stand trial.
"Of the four doctors appointed to establish his sustainability to face a criminal case, only one descended in his opinion while the trio agreed that indeed he was sick and cannot be subjected to criminal proceedings," the court heard.
The lawyers were submitting on an application seeking review of a Magistrates' Court's decision issuing warrants of arrest against Mwiraria. They said their client cannot recall some events and the law prohibits such a person from being recommended for prosecution. Mwiraria was taken ill in 2006 before the commencement of the case and he has undergone several medical examinations.